Initial Slice a Loop Slicer and Sampler
Loop Slicer and Sampler
Initial Slice is a loop slicer and beat making plugin. Load audio loops via drag and drop to slice, loop, reverse, pitch shift or even time stretch them. Initial Slice also comes with multiple built in piano rolls so you can create sequences right in the box. On top of this we have an advanced drum sequencer, bass sequencer, playlist editor, 4 effect racks (each with 11 built in effects) and lots of top quality content.
Over 300 Unique Royalty Free Factory Samples
Over 300 Unique Factory Beatstarters
Over 160 Drum Sounds
1.8 GB in size
Windows: 64 Bit VST
Mac: Audio Unit & VST (Big Sur and Apple Silicon compatible)
Standalone Version for Windows and Mac
Digital download after purchase incl. 3 Machine based Serial Keys
Lifetime free updates. Pay once get all future updates for free.
Includes 300 Loops
Initial Slice comes with over 300 loops and over 300 beat starters, as well as over 160 drum samples. We have prepared a demo beat for every loop in Slice, easily selected by clicking the "Beat" button that comes next to every preset in the Library window. This makes it a perfect plugin for producers looking for new content and ideas to inspire their next hit song.
Create your own Libraries, drum patterns and beat starters and share them with others or even sell them online. Slice saves all samples and drum sounds you use into the project file, users don't have to deal with files and folders but can simply load new content via drag and drop.
Pricing and Availability
Initial Slice is available now.
Slice 1.1.6 Available + 4 New Slice Expansion Packs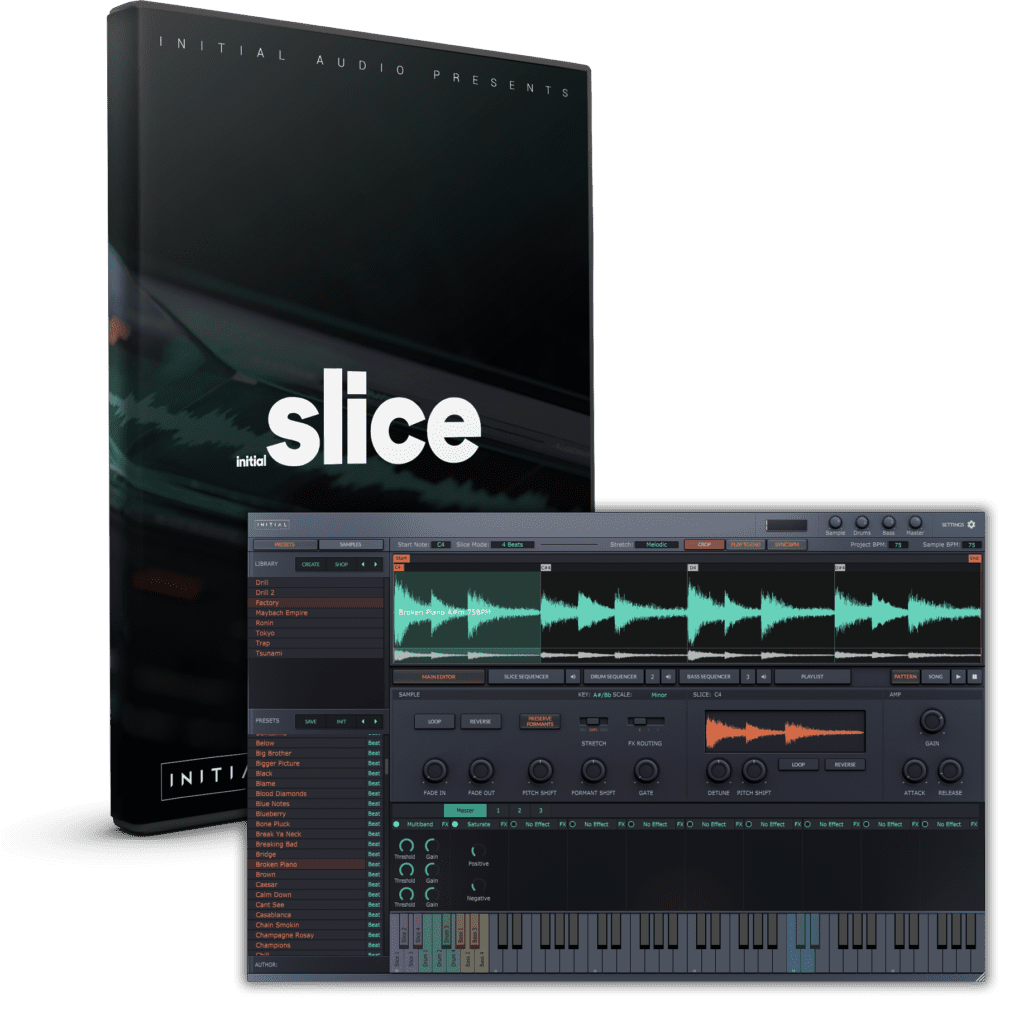 Slice 1.1.6
Slice version 1.1.6 has been released. In order to update Slice, download the patch from my updates at my account.
Slice Version 1.1.6
Fixed the drums not being able to be triggered from midi in some situations.
Fixed dragging a slice to the Bass sample or drum tracks display not working.
Fixed the black screen caused by systems with old openGL versions or certain onboard graphic chips.
4 New Slice Expansion Packs
While Retro Lofi comes with vintage lofi loops, Chronicles brings you authentic west coast loops and drumkits inspired by dr. dre, the game, and many more.
Hustle comes with epic-sounding melodic loops and drumkits inspired by Justice League, Rick Ross, Meek Mill, and the whole MMG movement.
Medusa 2 comes with modern, minimalistic Trap loops and drumkits.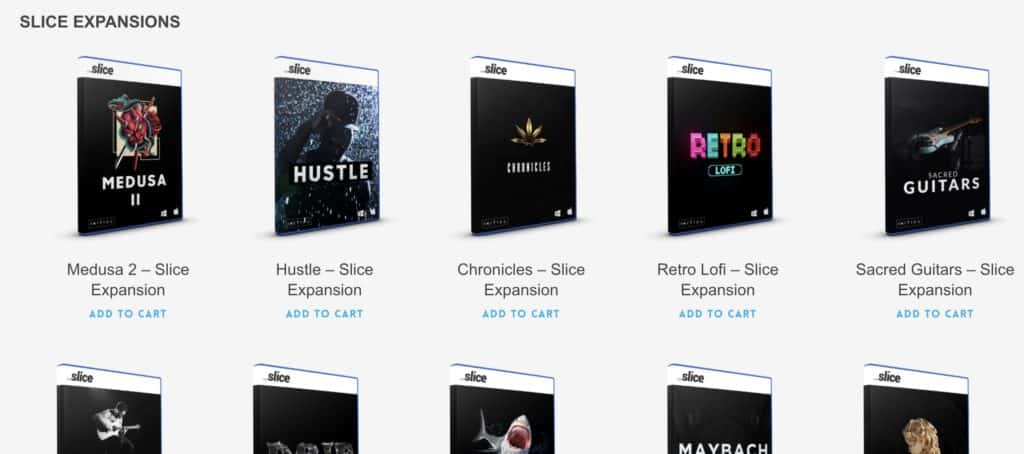 Find out more about the expansion packs here.
Heatup3 Expansion Pack "Grind" by Initial Audio
GRIND – HEATUP3 EXPANSION
Initial Audio released a new HEATUP3 (Affiliate Link) expansion. Grind (Affiliate Link) comes with over 300 additional presets for Heatup3 inspired by modern Hip-hop and Trap genre artists such as Pop Smoke, Ufo361, Lil Pump, Travis Scott, Luciano, and many more. Expand your Heatup3 (Affiliate Link) library with new 808´s, vox presets, drums, basses, leads, pads, plucks, strings, synths, keys, and more.
All instruments in GRIND – HEATUP3 EXPANSION (Affiliate Link) has been captured in 24Bit / 44.1kHz stereo format. This expansion is ~3GB in size, Heatup3 in VST or Audio Unit format is needed to use this expansion pack.
80% OFF MASTER SUITE by Initial Audio
80% OFF MASTER SUITE by Initial Audio
Sending out Songs and Instrumentals to clients, record labels, online stores, and streaming services requires them to have an industry-standard loudness in order to have a state of the art sound.
With Master Suite (Affiliate Link) mastering becomes as easy as 1-2-3. Simply adjust the loudness and finalize your track with the 3 band equalizer and stereo image controls.

Special Pricing
Originally $199.99, Master Suite (Affiliate Link) is now available for as low as $39.99 (you save $160) until April 12th, 2020. This is an amazing no-brainer offer you should not miss!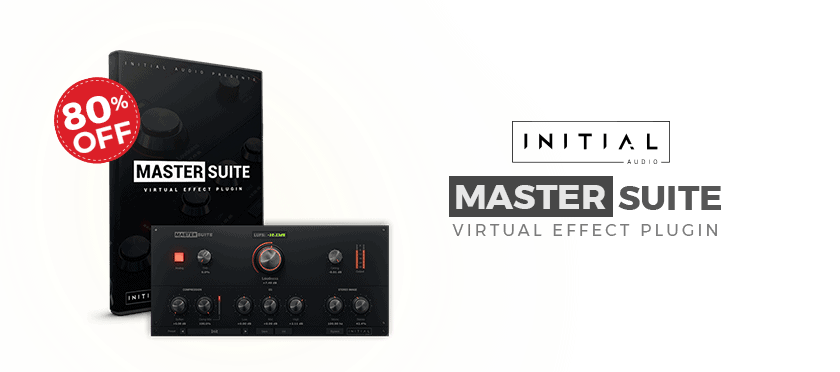 As an affiliate, we may earn a commission from qualifying purchases. We get commissions for purchases made through links on this website from Amazon and other third parties.
StrongMocha is a magazine for music producers, audio engineers, and sound designers. StrongMocha Magazine provides the latest industry news, reviews of gear and software, tutorials on recording techniques, and tips for mixing.