Triple Spiral Audio Summer Sale
The Triple Spiral Audio Summer Sale has started. This special sale runs from 11 June till 1 July 2021. There is a storewide sale on libraries and soundsets for Kontakt, Omnisphere 2, Zebra 2, Hive 2, Falcon, VPS Avenger, and many more.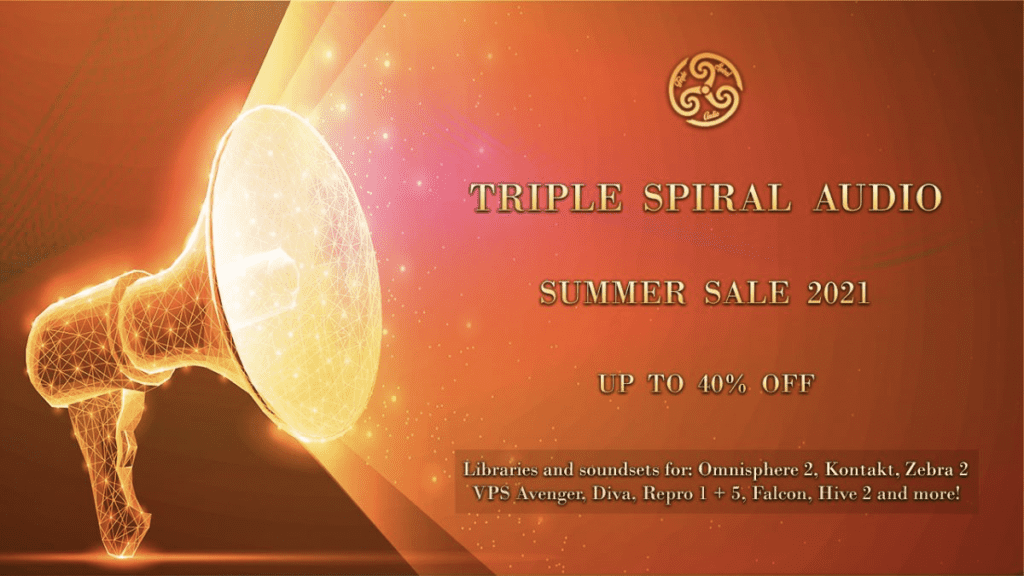 All releases from within one year are back on their introduction price and the releases older then one year are discounted with 40% off.
Pricing and Availability
The prices are adjusted already in the Triple Spiral Audio store.