MOTION OF AIR AMBIENCE LIBRARY is a library of TONSTURM's subtle and steady air motion ambiances. Toned recordings with a broad range of wind energy contrast in different flavors of air, like Tension, Calm, Enthusiastic, and Relaxed. This library contains all the atmospheres you need to create an immersive experience for your project.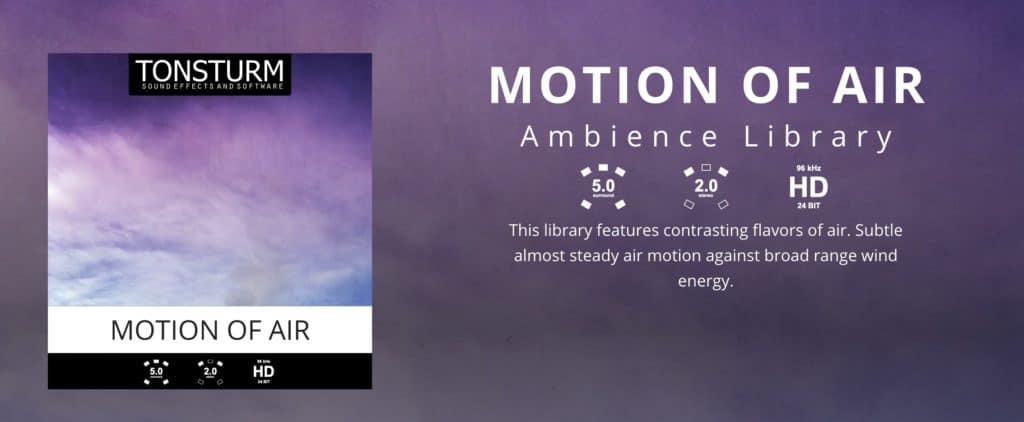 What is the motion of wind?
Air sounds for outdoor settings are one of the more challenging aspects of sound design. It's generally a good idea to have at least one sound effect in each scene that captures the pace of action. If you're using field recordings, they should be loud enough that your audience can hear them while reading on an airplane or in a car. It's also essential to have some variety in the background noises so people don't get bored with them while looking at the scene.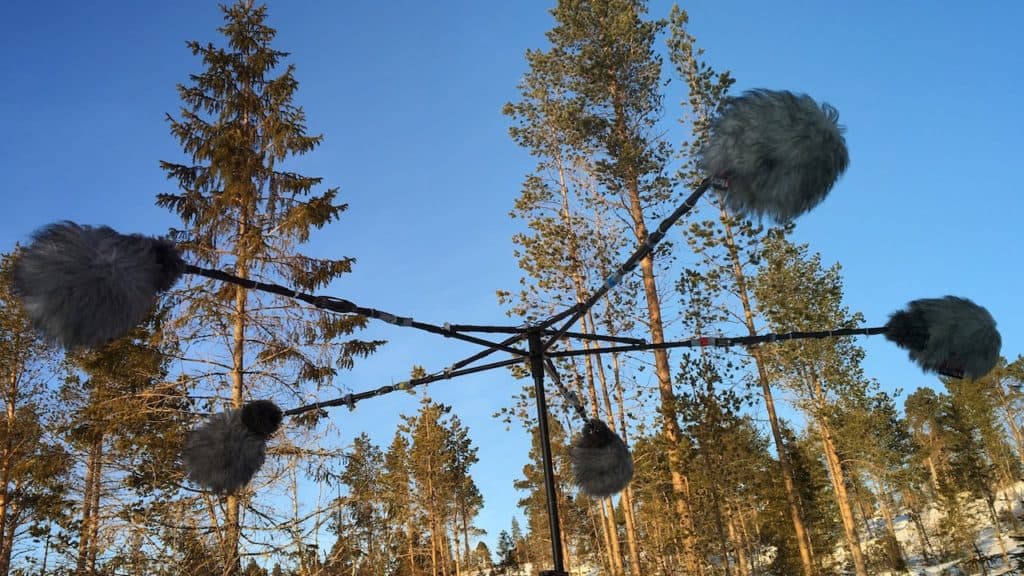 How did TONSTURM create this library? TONSTURM recorded subtle motions of wind by using long exposure sounds to capture steady air motion over a broad range of wind energy. This means that you can use these recordings for both outdoor and indoor environments, where people will be hearing medium-distance sound effects. TONSTURM has assigned wind energy to each one of these recordings by using different tonal characteristics that are associated with various forms of emotional expression.
A TONSTURM library is useful for creating an immersive atmosphere in your project, whether you're working on a film, TV series, or any kind of video game.
The Silence soundpack has 21 differently beautiful sounding air sounds, some just quiet, some with a very light motion of the wind. 
Sustaining a large amount of wind noise in an open area, such as a field or meadow, will result in the noises being perceived to be less. In fact, they'll appear rather thin and wispy. If you're recording near bare or conifer trees, on the other hand, the wind sounds more broad, constant, and loud. TONSTURM managed to cover everything from subtle air to stormy wind.  The sounds can help you produce a nice and smooth background track, or let it rage.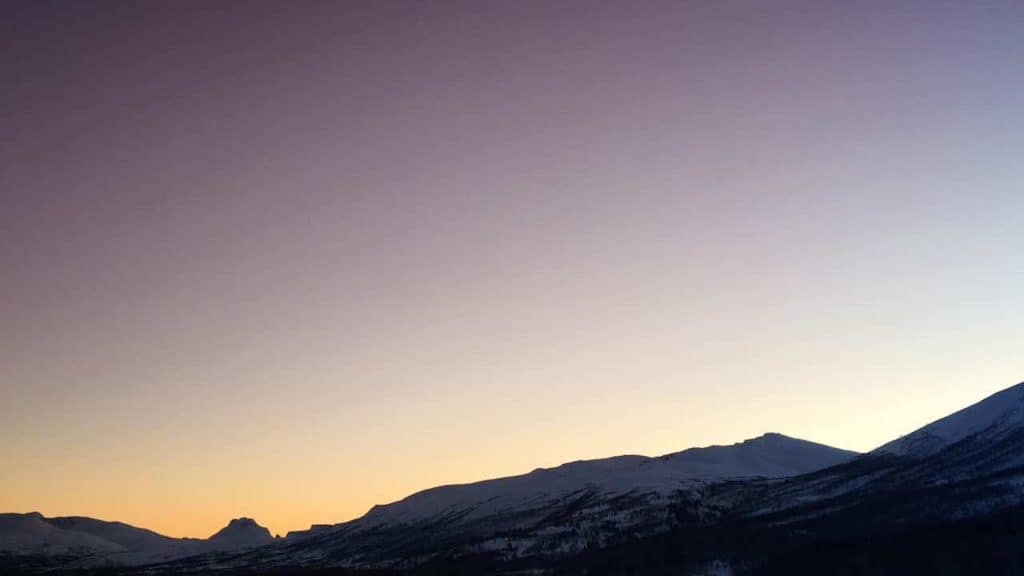 How do you make a wind sound?
Wind noise is a lot more difficult to capture than just a couple of footsteps. The wind has a broad range of wind energy, and it can do a lot more than just rustle the leaves on the trees. It's always going to be faster depending on where you are, but it also varies in strength, from light breezes to thunderstorms. TONSTURM managed to capture all of these different varieties of sound so that people can use them for their projects, whether they need subtle background noises or plenty of stormy sounds. TONSTURM's library is available for download on their website.
What TONSTURM does best is capturing different varieties of wind noise, without being too loud or quiet. TONSTURM has also assigned each recording with a certain emotion that can help inspire your own projects when you're working on them. If TONSTURM's sounds are too busy for you, TONSTURM also has a selection of light air ambiances in their library.
Extremely clean sound
All TONSTURM recordings have an extremely clean sound because they were captured through long exposure methods to capture the subtleties of wind energy over time. TONSTURM's recording sessions were also captured using Tascam DR-07MKII portable stereo recorders with MKH 8040 microphones. TONSTURM has used these recording devices to capture the ambient sounds of air ambiance in some very interesting places, like caves and ponds.
The TONSTURM recordings were done at 96 kHz/24 bits.
TONSTURM sees "Motion Of Air" as the perfect companion to their Rushing Wind and Gusty Wind sound packs. The silent air and the broader wind sounds complement our natural wind libraries quite well.
Pricing and Availability
MOTION OF AIR is available as a 2.0 STEREO or 5.0 SURROUND version. I would recommend to go or the 5.0 SURROUND version, even if you do not work with surround/atmos today. See also Logic Pro- Dolby Atmos and Spatial Audio now built into Logic Pro