Donner B1: A 303-Style Analog Synth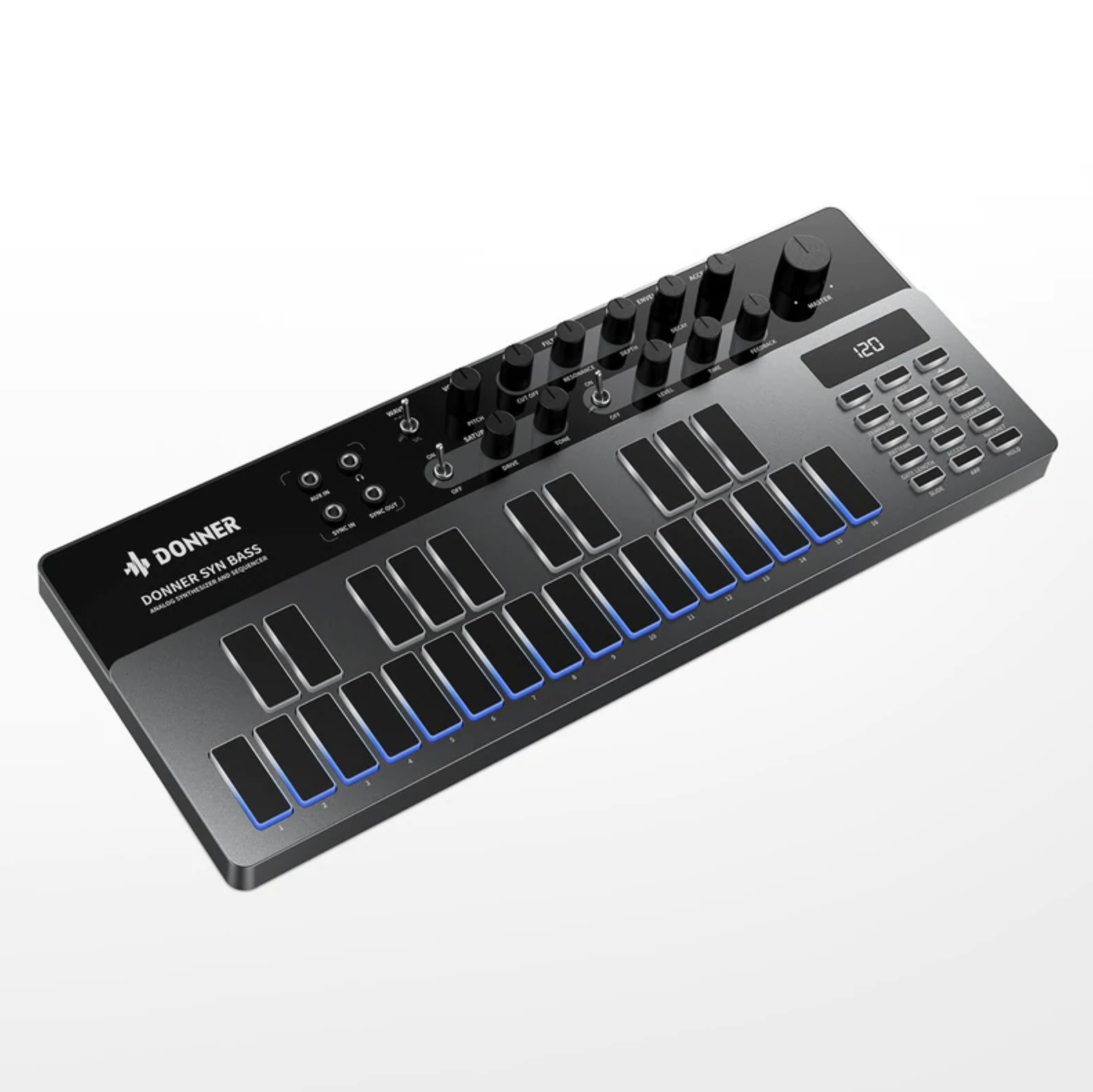 I checked out the brand new Donner B1 Bass Synthesizer:
Donner B1 analog bass synthesizer has made unprecedented innovation in the operation interface, provide simpler and more intuitive interface for all music lovers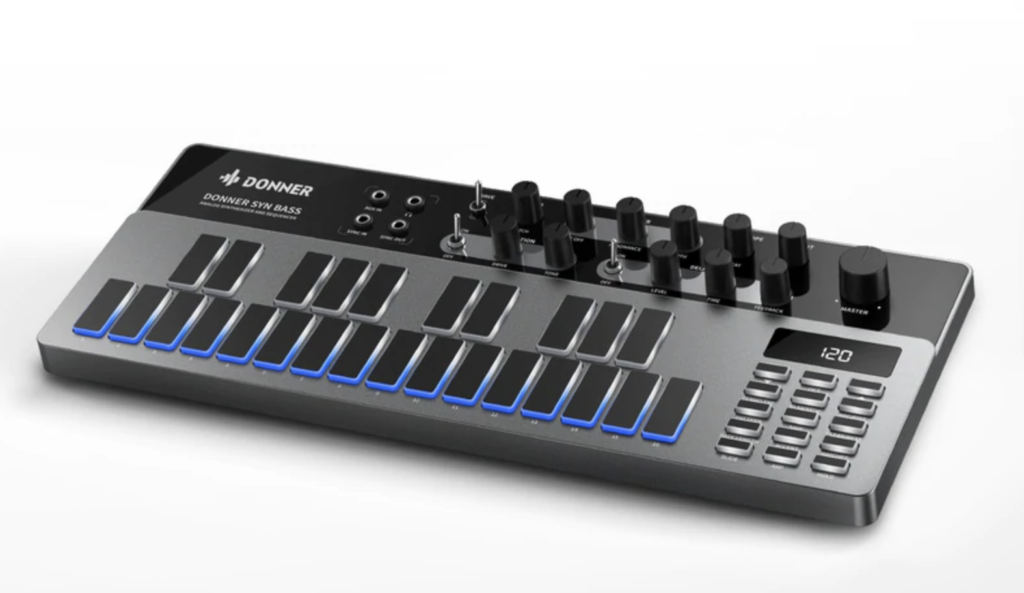 PREPARATO Double Bass – the Second Chapter of the Preparato Series Project
PREPARATO Double Bass by XPERIMENTA Project
PREPARATO Double Bass is the second chapter of the Preparato Series. Flavio and Filippo, the creative minds behind this project, followed the idea of searching, new sounds from the most interesting acoustic sources. This is why Preparato Double Bass comes with 24 unique preparations, recorded in Rocchi Scoring Stage in Rome, using only top-eng gear.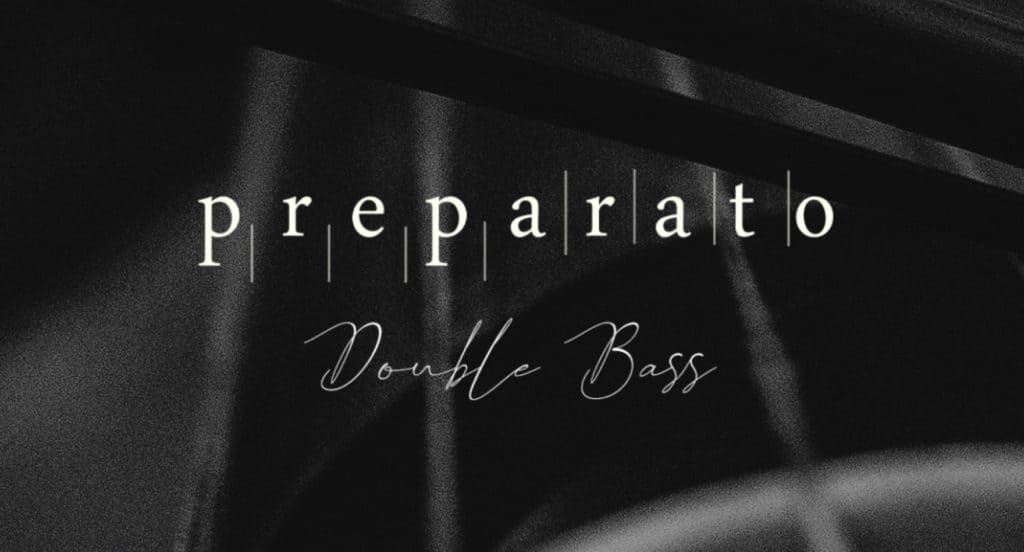 PREPARATO Double Bass Features
12100 Samples, 8,29GB
+200 Presets made by sound designer and professional artists
Requires Kontakt Full 6.4.2 or higher
Good internet connection recommended
PREPARATO is an inspirational library; thanks to the new version of the "Acoustic Modular Instrument" engine based on a multi-layering system, PREPARATO allows you to have incredible control over the acoustic source, with endless possibilities of combination, useful in all kind of music.
The use of both acoustic sampling and creative modular software bring to PREPARATO the feel and power of a real synth, designed to meet the endless intricacies of a musician's mind.
Preparato Double Bass allows you to insert the 24 articulations on 4 different layers at the same time with independent controls, such as Filters, Distortion, 3 LFO and 2 Step Sequencer, and ADSR, controllable via Control Changes. The engine features also a powerful Arpeggiator, more than +25 Space IR and +20 Special FX, a collection of 10 effects, and an integrated Preset Manager. 
Preparato includes +200 factory presets made by the best sound designer and composers in the field.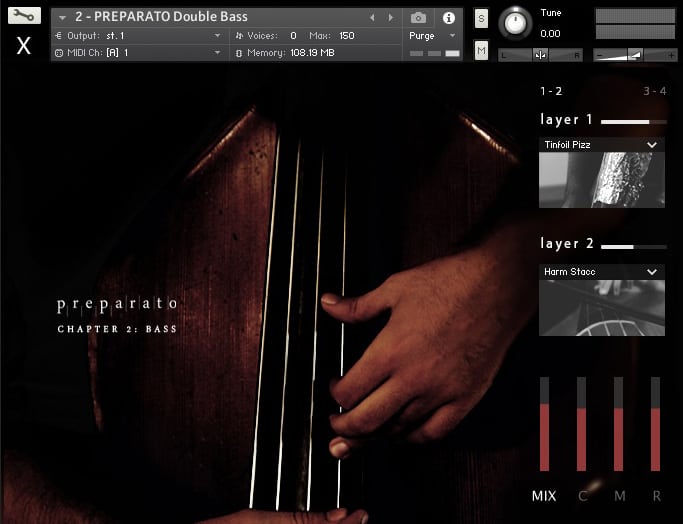 Pricing and Availability
PREPARATO Double Bass is available with an intro offer: 99$.
Ample Sound Updates the Ample Bass Upright
Ample Bass Upright Version 3.4
Ample Sound has updated the Ample Bass Upright to version 3.4. This is a free update for owners of the previous version.
Changes in Version 3.4
Erased buzz sound in original samples with lossless quality.
New keyboard skin – Dark Keys.
Improved IR-related algorithm with higher efficiency of Cabinets and Reverb.
Updated the old standalone host (ASHost) to the Rectangles.
Fixed VST3 parameter issue in some DAWs.
Fixed some bugs that caused crashes in Riffer and Strummer.
Fixed a problem that caused the Uninstaller unable to run on the latest versions of macOS.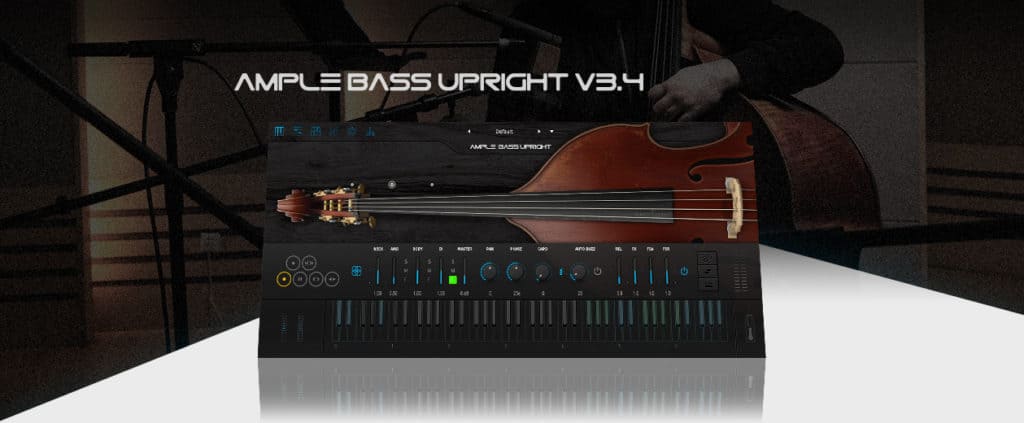 The v3.4 update is free. Users need to re-download and reinstall the ABU v3.4 instrument installer and new sample library installer through the MyAmpleSound webpage.
Gorilla Bass Free or Pro Version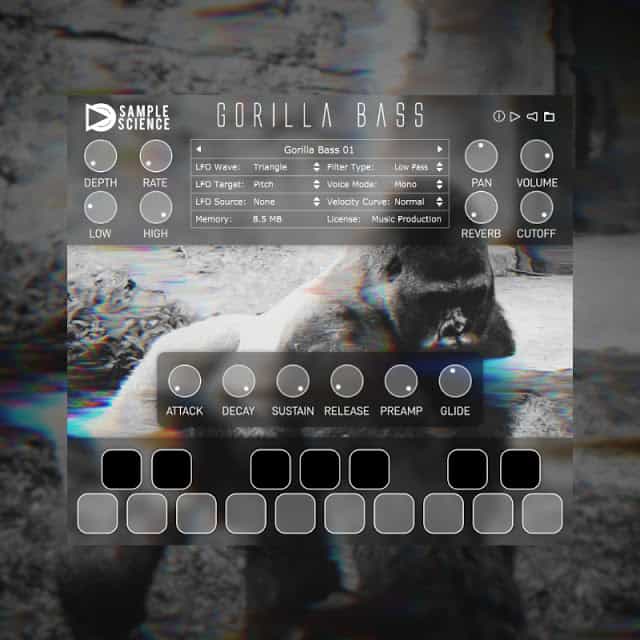 Gorilla Bass
Gorilla Bass is a plugin made to create heavy Reese basslines for drum & bass, jungle, 2-step, and garage music productions. Each Reese Bass has been created from scratch, mastered, and heavily processed to perfection. Beware though, these sounds are grungy and loud! They'll become the less subtle bass in your plugin collection!
Gorilla Bass comes in two flavors: Free and Pro. The Free version has 15 sounds while the Pro version has 34 sounds. That's the only difference.
Pricing and Availability
The Free version can be downloaded directly from SampleScience's website.
As an affiliate, we may earn a commission from qualifying purchases. We get commissions for purchases made through links on this website from Amazon and other third parties.
StrongMocha is a magazine for music producers, audio engineers, and sound designers. StrongMocha Magazine provides the latest industry news, reviews of gear and software, tutorials on recording techniques, and tips for mixing.