Project Chaos by HybridTwo (70% OFF ): Intuitive and Powerful Interface for Rhythmic Mayhem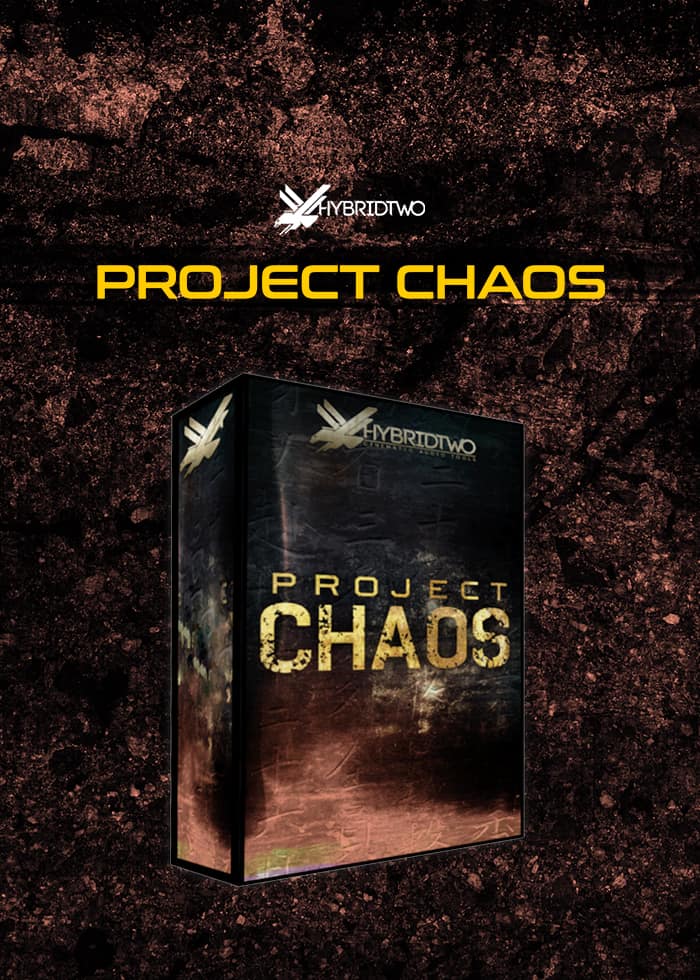 Are you looking for an intuitive and powerful interface for rhythmic mayhem? Look no further than Project Chaos by HybridTwo. This limited time offer won't last, so don't miss out! With Project Chaos, you have access to 4 layers, each with their own advanced step sequencer, featuring per-step sub sequencers for volume, sample start, tuning and pan. Add to that HybridTwo's custom scripted modulation matrix featuring 2 LFOs and 2 Sequencers and the rhythmic possibilities are insane!
Intuitive and Effective Interface for Rhythmic Mayhem
Project Chaos's UI is the most advanced one that HybridTwo has created while still adhering to the philosophy that ease of use is the key priority. With Project Chaos, you have access to 4 layers, each of which has an advanced step sequencer that allows you to control volume, sample start, tuning, and pan on a per-step basis. In addition, there is a custom modulation matrix that features 2 LFOs and 2 Sequencers, giving you unprecedented control over the rhythmic possibilities. All of this is presented in an interface that is easy to use and navigate, making it the perfect tool for anyone who wants to create professional-sounding music.
Import Your Samples
If you're looking for an easy way to get your samples imported and ready to be used in Kontakt, you'll want to check out HybridTwo's Bank Manager tool. With this handy tool, you can quickly and easily get your samples into Kontakt and start using them in your project.
The Bank Manager tool makes it easy to import your samples, assign them to keys, and even create groups so you can easily access them later. You can also use the tool to manage multiple banks of samples, making it easy to keep your samples organized. Whether you're just starting with Kontakt or a seasoned pro, the Bank Manager tool is a great way to get your samples into Kontakt and start using them in your projects.
Create Chaos Banks
Creating a Chaos Bank is simple: just choose the number of categories and presets you want, name your bank and hit "create." Your new bank will be populated with randomized samples and presets, giving you an instant starting point for further tweaking and customization. And because each Chaos Bank is self-contained, you can experiment freely without affecting any other banks you've created. With Project Chaos, the possibilities are genuinely endless.
Project Chaos Wide Range of Sounds
Project Chaos is a sound library that provides everything you need to create chaotic, unpredictable soundscapes. The categories include AD Breaks, Analog Synth Loops, Chaos Drum Hits, Chaos Drum Loops, Distorted Bits, Downers, Drones & Textures, Drum Hits, Fragment Drones, Fragment Repeaters, Haze, Impacts, KickForce, Percussion Loops, Rhythm Low/Mid/High, Taps, Risers, Booms, Waveforms, Whooshes.
With so many options available, you can create any kind of chaos you can imagine. Whether you're looking to add some tension to your latest film project or just want to explore the outer limits of sonic possibility, Project Chaos is the perfect resource.
Project Chaos requires the Full Version of NI Kontakt 5.8.1 (Project Chaos will NOT work in the free Kontakt Player)
About Hybrid Two
Hybrid Two LLC is an American-based company specializing in sound design and music for film, video game, and trailer projects. Whether creating atmospheric soundscapes or pulse-pounding action cues, Hybrid Two has established itself as one of the most versatile and exciting companies working in audio today.
Conclusion
Project Chaos is a unique sound design toolkit that comes with everything you need to get started. The sounds are top notch, and there are plenty of processing and modulation options to play with. Plus, you can create your own custom sample sets! This is truly a complete package that offers excellent value for money. If you're looking for a sound design toolkit, Project Chaos is the way to go!
As an affiliate, we may earn a commission from qualifying purchases. We get commissions for purchases made through links on this website from Amazon and other third parties.
StrongMocha is a magazine for music producers, audio engineers, and sound designers. StrongMocha Magazine provides the latest industry news, reviews of gear and software, tutorials on recording techniques, and tips for mixing.