It's that time of year again when the leaves start to change color, the days get shorter and pumpkin spice everything starts to show up in stores. It can only mean one thing: Halloween is coming! And with Halloween comes spooky sound effects.
In this blog post, we are excited to announce the release of PlugInGuru UniSCREAM 2021: a free library of spooky sounds for UNIFY! This library is packed with screams, yells, dark textures, and more, all royalty-free and ready to use in your projects. PlugInGuru wants to thank their customers who contributed samples and patches for this library – it would not be possible without you! So download UniSCREAM 2021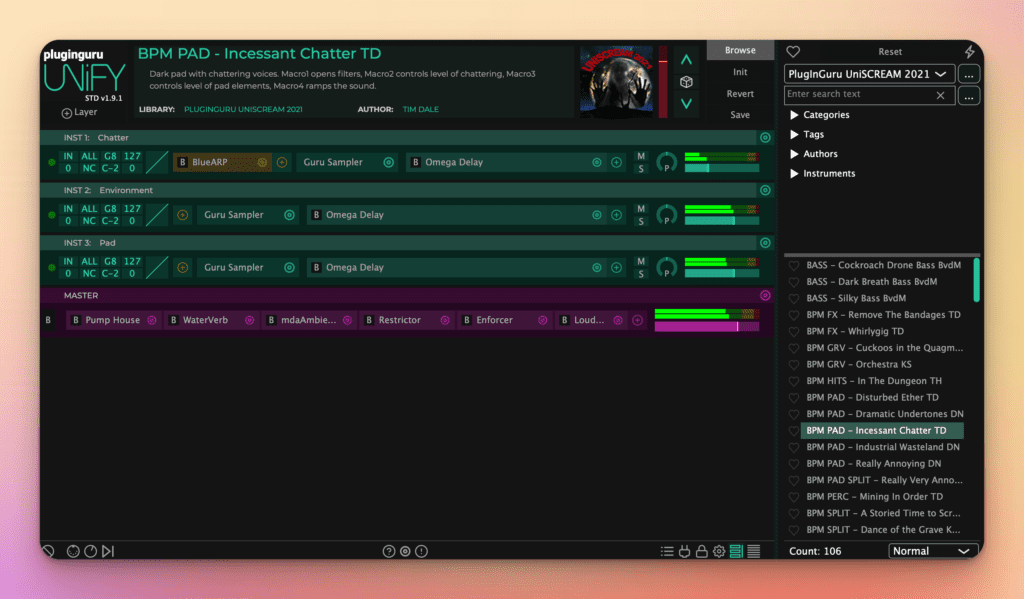 GuruNation's UniSCREAM 2021 was a resounding success, with over 20 customers creating samples and patches for the library. PlugInGuru loves having programming adventures around here, and everybody benefits! So enjoy, and thank you for joining us on this fun adventure of finding the most awesome scary sound – there are quite a few in this library!!