AURAS a Kontakt library with ROLI Seaboard support by SLATE + ASH Review
In today's review are a looking at AURAS. It is a sample library that explores the realm of musical sounds that are formless or undefinable, encouraging exploration of texture and performance over sustained lengths of time. AURAS is the first Kontakt library designed for use with ROLI Seaboard multi-touch technology (The Library is also compatible with traditional MIDI keyboards, optimized for a Seaboard by ROLI).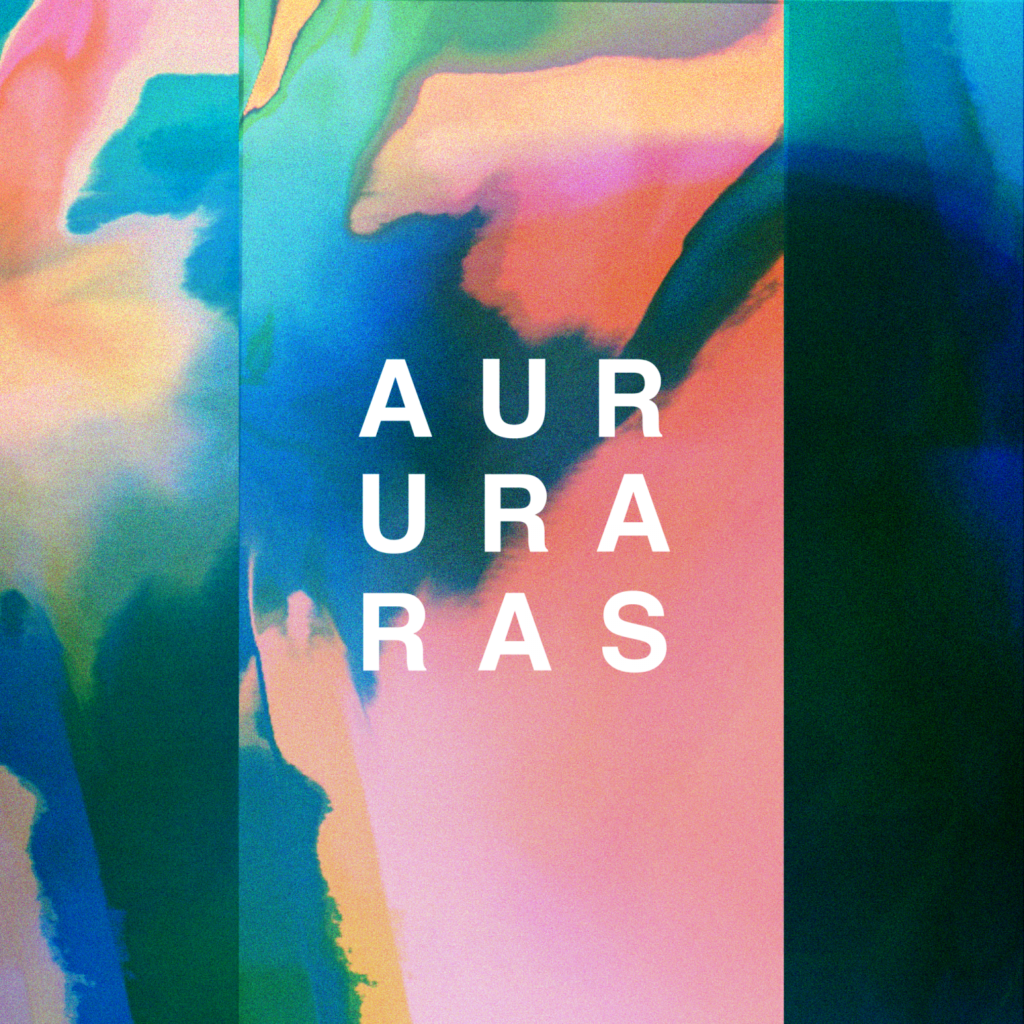 Slate + Ash
Slate + Ash are Will Slater and Simon Ashdown, composers and musical sound designers based in Bristol, UK. Slate + Ash as a company focus on creating experimental sounds and textures from acoustic and electronic sources has to lead to them working with some of the most exciting voices in modern film scoring, including Jóhann Jóhannsson (Arrival), Geoff Barrow and Ben Salisbury (Annihilation, Black Mirror, Ex_Machina), and Daniel Pemberton (One Strange Rock). Slate + Ash did send a review copy with no strings attached.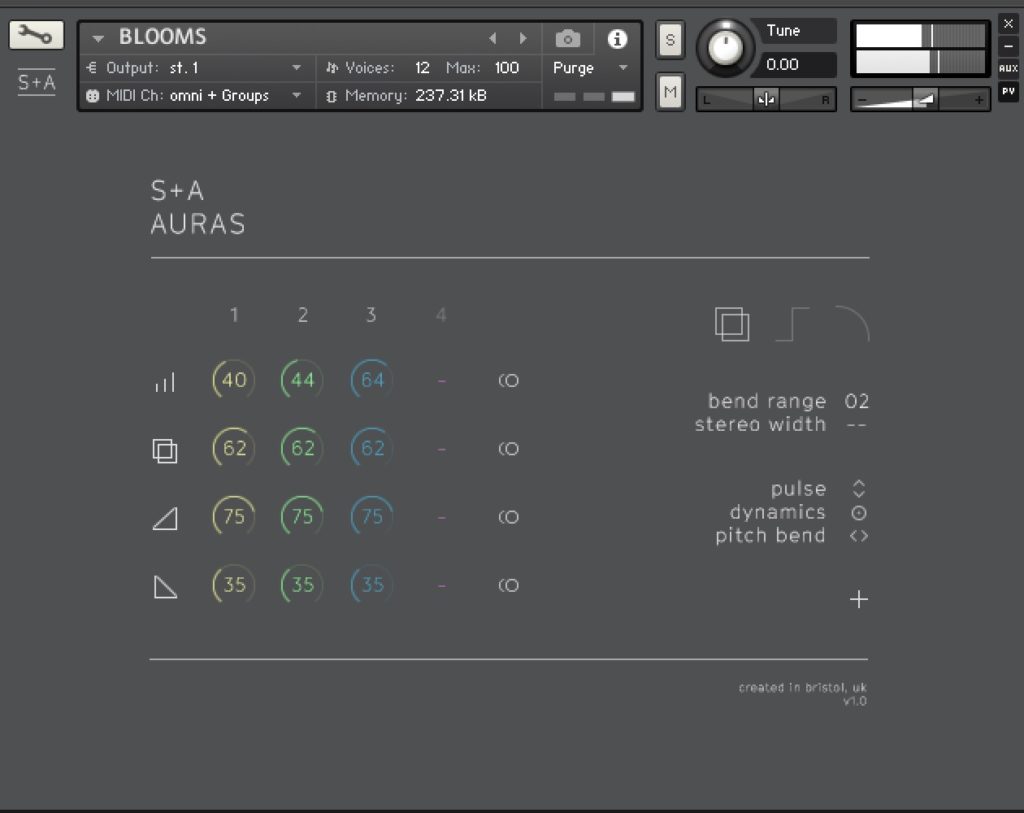 This product is Slate and Ash's first commercial release after producing two limited edition libraries REVERIE and RESONANCE that have been used in film scores by Johann Johannson, Geoff Barrow & Ben Salisbury, Daniel Pemberton, Dan Romer, Neil Davidge and many more.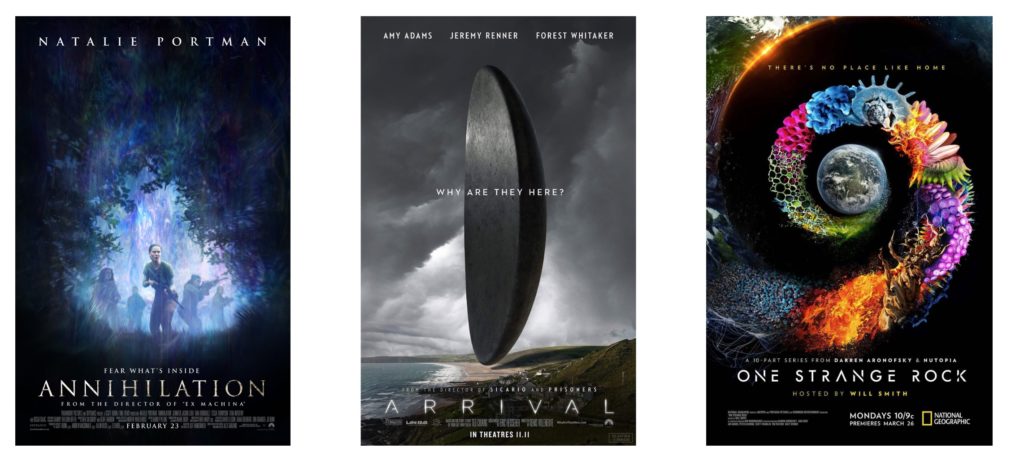 Installation
After purchase, you need to login to your online account at and click on the order number in your order history. There is the download link, and you can download the product.
You install this library as a full Kontakt 5.6.5 (paid) or higher library. It will not run with the Kontakt player version.  It is compatible with ROLI Seaboard, ROLI Blocks, MIDI Keyboards & other MIDI controllers (comes with an additional cost).
MAC special
With a MAC you always have to connect your ROLI in tool Audio MIDI Setup. This is a MAC way to work and very complicated. This method is how you need to connect the ROLI and not related to this library.
Sound
With AURAS finally, ROLI Seaboard owners can use Kontakt (Full version required) to enter the exceptional world of 5D touch. With AURAS Kontakt introduces the world of 5D feel.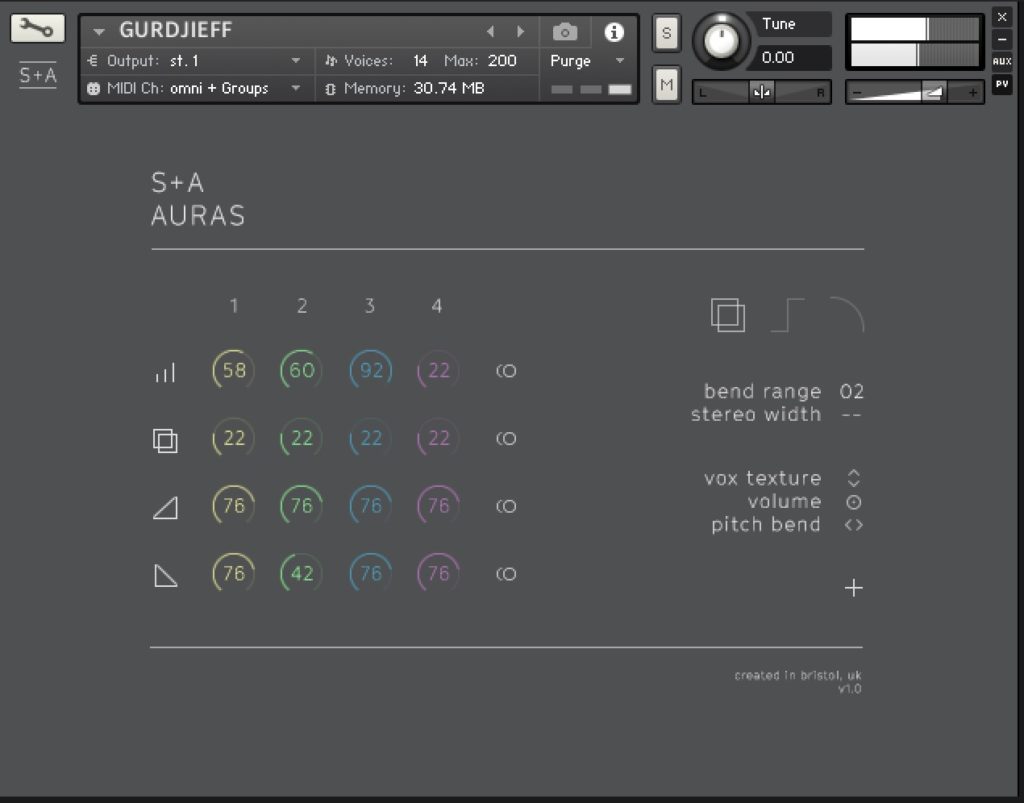 AURAS is thoughtfully magical when you play with it on your ROLI Seaboard. I did use for my review a Seaboard Block Keyboard. For us ROLI Seaboard users is is a refreshing collection of sounds coming from the excellent Equator synths that were so far my main instrument with the Seaboard by ROLI.
AURAS and COLOURS
AURAS and COLOURS are perfect when you score to picture. AURAS was developed as an advanced scoring tool heavy depending on a ROLI device. With the ROLI Seaboard, you can shape the sound in a very different and new way, for example, drawing complex overtones and harmonics.
The library includes a collection of multi-layered instruments.  Slate + Ash, the producing company, has used sample recordings from strings, winds, modular synth, voice, guitar and all sorts of other random quirks. When using a ROLI Seaboard you can polyphonically play the included instruments, and that is a very extraordinary and individual way.
The virtual instrument also comes in an additional COLOURS interface, with assignable modulation matrix for custom mapping of parameters to multi-touch controls or MIDI controllers. COLOURS let you create your dynamic controllable textures from the
source material used for the AURAS patches.
AURAS used with a ROLI Seaboard allows you to play with the shapes and forms of each sound dynamically and uniquely, this is entirely different from using a regular MIDI keyboard, the resulting sounds and vibes are unheard and uncommon, I did not experience this with my ROLI Seaboard in any other Kontakt library.
AURAS included presets are exceptionally unique and come with a vibe that is hard to get anywhere else. When using a Seaboard you I did produce and could play with a high-level expression evolving the included sounds to highly good pads and textures and as well as playable patches.
User interface & Usability
AURAS is the leading Kontakt library mainly designed to operate with ROLI/MPE multi-touch technology (for more info on MPE read more here). AURAS patches can be performed without a ROLI Seaboard; they just sound better with a ROLI Seaboard.
ROLI Seaboard
AURAS is depending on having a ROLI Seaboard keyboard. With a ROLI Seaboard, you can quickly form and sculpt the sounds with your fingers. The library is still unique when using a non-Roli (non-MPE) device. It shines with a ROLI device compared to a traditional MIDI controller. The many dimensions of touch provide for polyphonic control of a mixture of sound molding parameters. Overall another good reason to add a Seaboard to your toolbox.
AURAS patches contain layers and effects that can be individually controlled per note using Slide (up/down), Press (key pressure), Glide (left/right) and Strike (velocity), allowing for uniquely responsive expression in sound design performance.
COLOURS comes with a different and lighter UI, as the AURAS interface it is easy to use, clean when you look at its design and functional.
Due to the demands of MPE requirements and a wide range of modulation and processing tools being easily accessible in the COLOURS environment. The vendor recommends that users have a modern and powerful computer/CPU to get the best out of the AURAS library. AURAS is quite CPU intensive. Depending on the patch and you may notice it depending on your horsepower, I did see not CPU issues on my iMac 5K.
Features of the AURAS library:
Approx 10GB of samples (uncompressed)
Requires Kontakt 5.6.5 or higher
Compatible with ROLI Seaboard, ROLI Blocks, MIDI Keyboards & other MIDI controllers (sold separately)
Rating:  Five out of five stars
AURAS has been designed expressly for ROLI Seaboard. AURAS and the included Colors patches are a must-have if you have a ROLI Seaboard keyboard. The character of sound and expressiveness is excellent. With this library, you can enjoy 5D touch with the first Kontakt library that has an adequate ROLI Seaboard keyboard support.
AURAS is is something special in the fast variety of available Kontakt libraries and comes with a wide range of different instruments and sounds that have the unique vibe you will use in your next composition. It is a excellent Kontakt library with the unique 5D Touch to produce Pads, textures, and underscore.