Virtual VCV Rack becomes Hardware Reality – made with love
You may know the often used VCV Rack Vult group of software modules. The software version of Vult gives a vast variety of free and paid modules for VCV Rack. These modules can be downloaded straight of the VCV Store.
Leonardo Laguna Ruiz the founder and genius behind Vult DSP launched recently two Eurorack Modules: Vorg and Freak.
Vorg
Vorg is a fully analog low/high pass filter based on a modernized OTA version of the MS-20 filter. Vorg is available in the store as a fully assembled unit and as DIY kit as well.
Freak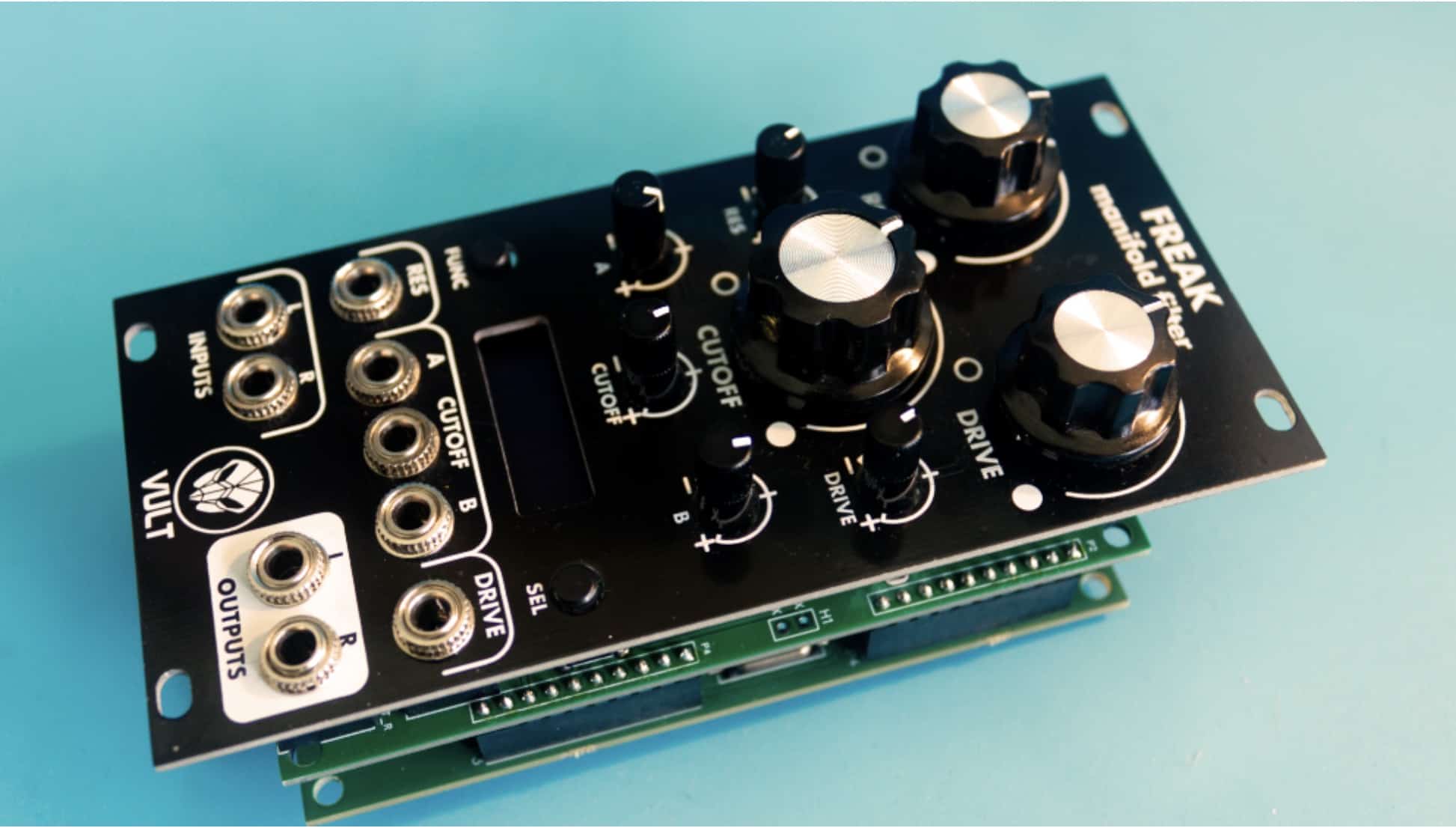 Vult Freak filter models
Tangents – Steiner-Parker filter containing three different variations
Lateralus – Ladder filter
Nurage – Low pass gate / Borg filter
Ferox – CMOS filter
Vortex – Russian filter
Unstable – Circuit bent State Variable filter
Stabile – State Variable filter
Rescomb – Resonant Comb filter
Vorg – MS-20 style filter
Freak is a digital filter that contains all the Virtual Analog filters Developed by Vult.
As an affiliate, we may earn a commission from qualifying purchases. We get commissions for purchases made through links on this website from Amazon and other third parties.
StrongMocha is a magazine for music producers, audio engineers, and sound designers. StrongMocha Magazine provides the latest industry news, reviews of gear and software, tutorials on recording techniques, and tips for mixing.