Hopkin Instrumentarium: The U
Hopkin Instrumentarium: The U is a glissy steel lamellophone from the creative mind of master instrument builder Bart Hopkin. This library takes the series into new realms with an array of articulations that are truly unique in sound. It has a fascinatingly liquid and metallic timbre, ideal for your next horror score or composition that needs something special.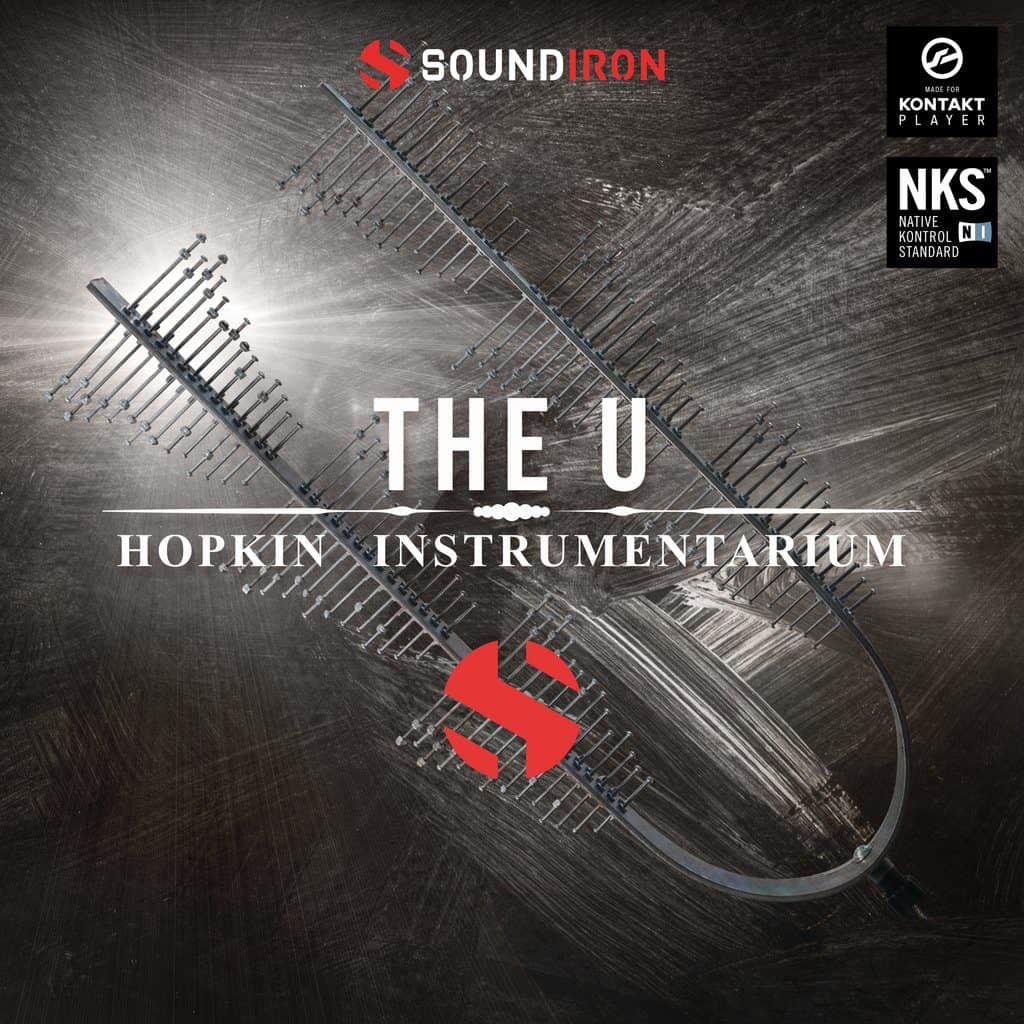 You'll also find a wide collection of playable tuned and untuned articulations, sound-designed ambiences, textures, pads and drones that take the concept beyond its source material and into the realm of pure imagination. Along with mallet & hammer strikes, taps, knocks, scrapes, slides and bounces. It's made for the Kontakt Player 6.1 or higher.
Bart Hopkin has been active in many facets of music-making, including instrument building, performing and recording, composition, arrangement, education, and ethnomusicological research. Bart is also an established author, with ten books published on the subjects of instrument design and optimization.
Since 1974, Bart has been designing and constructing all the far-flung musical instruments he could dream up, with an emphasis on unusual and inventive acoustic art. The Hopkin Instrumentarium now has over 110 original creations and continues to grow every year. Soundiron is proud to bring you this inspiring and distinctive series of bespoke instruments not found anywhere else on earth.
2 Master presets and 20 Custom Sound-Designed FX and Ambient presets
1 Unique Hand-crafted steel lamellophone
Plucks, Bowed Shorts, Bowed Sustains, Glisses, Percussion, FX
24-bit, 48 kHz Stereo Lossless NCW Format.
7,694 Stereo Samples
5.04 GB Installed (8.89 GB Uncompressed)
Made for the free Kontakt Player (version 6.1+), Komplete Kontrol, all S-Series Keyboards and NKS software and hardware by Native Instruments
Works with the Kontakt "Libraries" browser and Native Access.
Pricing and Availability
You can purchase The U on sale now for only $29.00 (MSRP $39.00) Hurry, Sale Ends Oct 27th!