UNIFY meets Ethera Gold 2.5
Stefano Maccarelli runs uns through on how to use and merge Ethera Gold 2.5 | Cyberworld ETHERA GOLD 2.5 Expansion Pack with UNIFY
Cyberworld ETHERA GOLD 2.5 Expansion Pack is a wealth box of new synth instruments for Ethera Gold 2.5 with over 300 astounding unique presets for the Ethera Gold Core Synth, Action Synth, and Vocal Synth. Now available in PlugInGuru's Unify.
DOWNLOAD ETHERA GOLD 2.5 CYBERWORLD – UNIFY LIBRARY GURU File Installation here.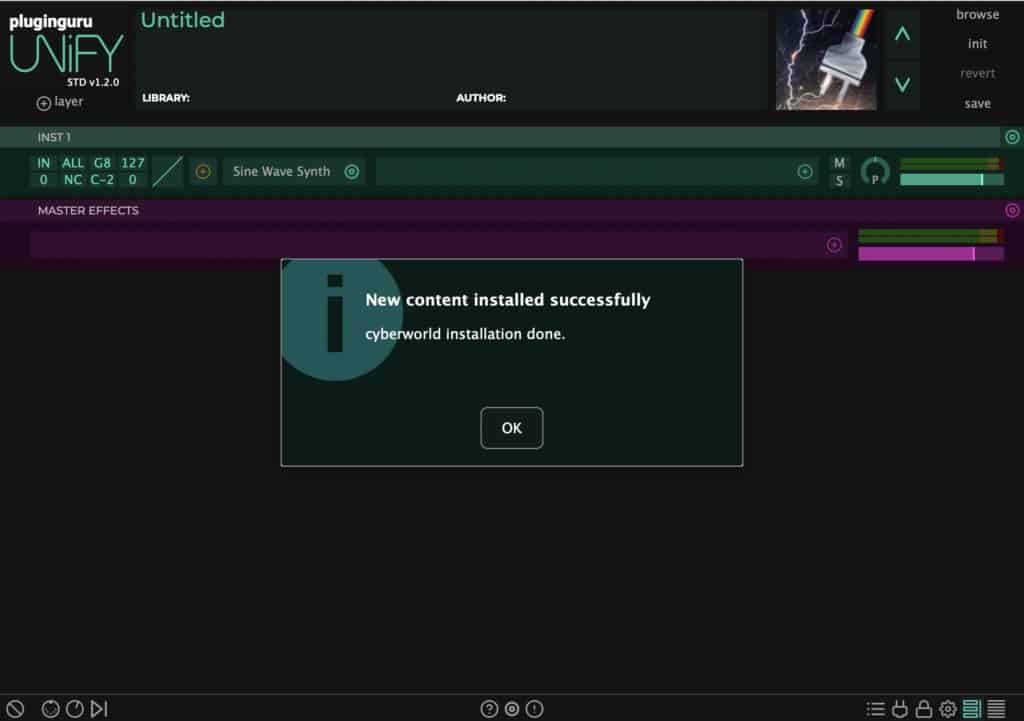 INSTALLATION & INFO
1)How To Install the Unify Ethera Library – Documented here

2)To Fix The Kontakt Error ( MAC USERS) – Documented here.


When Kontakt prompt for missing content:
1)Tick the "KEEP SEARCH MODE AND SELECTED FOLDER FOR THE CURRENT SESSION"
2)Then Click BROWSE FOR FOLDER and navigate to where Ethera Gold 2.5 is installed on your system and select it.
3) I suggest to create a little template on your DAW, just a Starting Session, with an instance of UNIFY loaded with an Ethera Gold 2.5 patch loaded, and when you want to create a new project you can start from the template, so the content missing is fixed.
4) MAC USER: If you have an error when you load a patch see here