Aviram Music Box by Aviram Dayan Production Sale
Aviram Music Box features 6 different articulations and multiple ways to play them with the mod wheel. The position of the mod-wheel determines the playing style of the selected note, and there are controls to adjust the amount of "winding noise" and "air", which tend to give it more personality and realism. With loads of virtual instruments with different sounds, it's a bit of Pandora's box of sounds.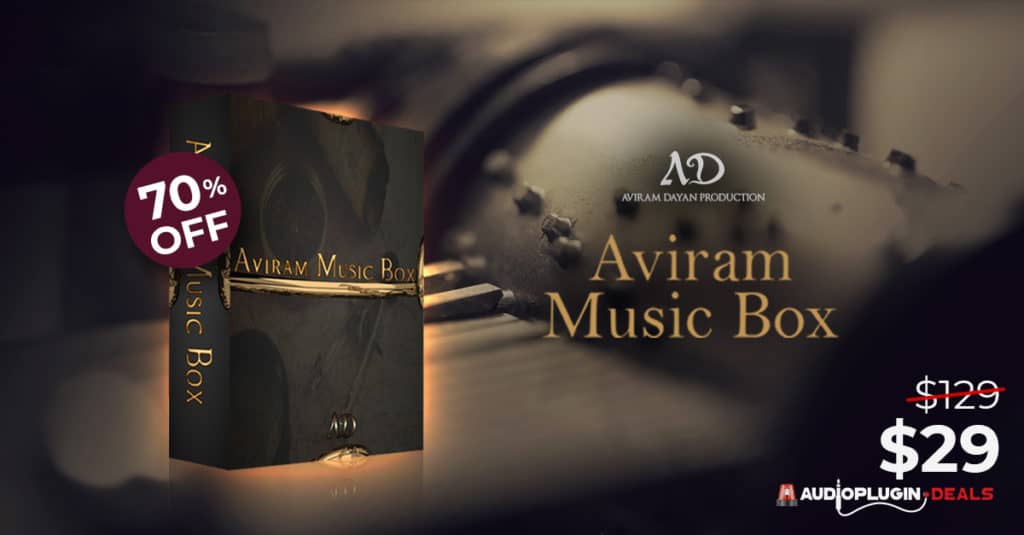 Aviram Music Box (Affiliate Link) includes sounds from different instruments: Symphonion, Cylinder, Swiss cylinder, Mandoline (Organocleide), Orphenion Multi Legato, Bells in Sight, Different Chorus, Air Breathing, Different Pads And Stretching, Winding Noise (Winding, Attachments).
Weighing in at 637 MB download size with 7800 sounds, this library is perfect for movie scores and cinematic sound design. This library requires the FULL retail version of Kontakt.
Pricing and Availability
Originally $129, Aviram Music Box (Affiliate Link) is now available for only $29 ($100 in savings) for the next few days, don't miss out!