Polaris for U-he Zebra
Tom Wolfe has today released Polaris, a new soundbank for U-he Zebra.
Featuring 150 cinematic presets for U-he Zebra, Polaris is based around two opposing forces – darkness and light. Divided into two banks of 75 presets, the light & dark presets are designed to work together and complement each other. This helps users with the creation of nuanced compositions, allowing for a wide range of dynamics and textures. Users will find sounds ranging
from distorted, gritty sequences to soft, serene pads, and a lot more in between. With a focus on cinematic sounds, Polaris is ideal for film and media composers.
Polaris has been carefully crafted to give power and energy to your compositions. Whether you're composing for media or adding a cinematic edge to your tracks, Polaris will get you there with ease.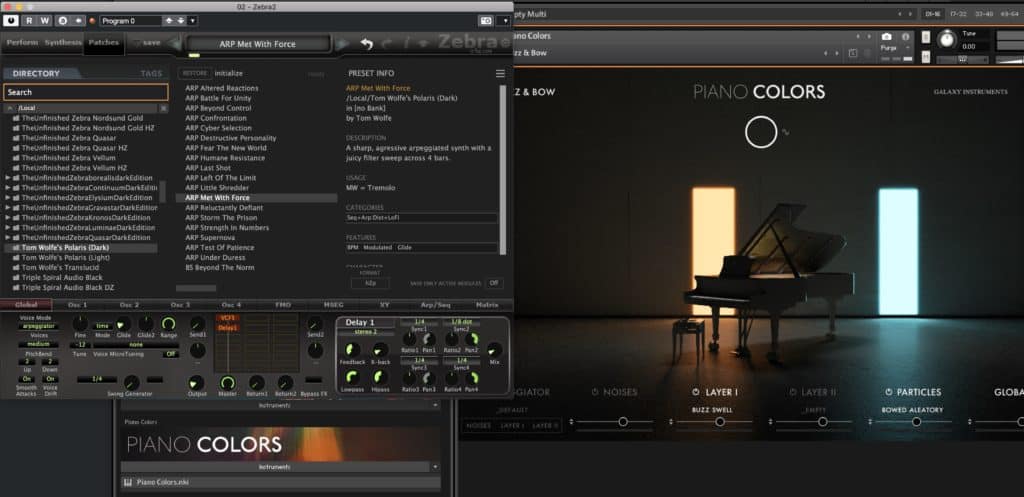 Polaris is also now included in the Zebra Collection, a bundle of all Tom's soundbanks for U-he Zebra: a total of 350 presets. To celebrate the release of Polaris, the Zebra Collection is now available for a limited time for just £39.99 (regularly £49.99).
Pricing and Availability
Polaris is available now for the introductory price of £16.99 (regularly £27.99)! Offer ends 28th July 2021.