When Tom Wolfe released Noir, a new soundbank for U-he Diva, he had one goal in mind: to create 100 presets with dark, brooding characters. The result is an amazing collection of sounds that are perfect for any project! Whether you're looking for something dramatic or somber, Noir has it all.
Noir is a gloomy, brooding collection. Noir is a dark synthpop concept inspired by artists such as Depeche Mode, Gary Numan, Chvrches, and Gunship.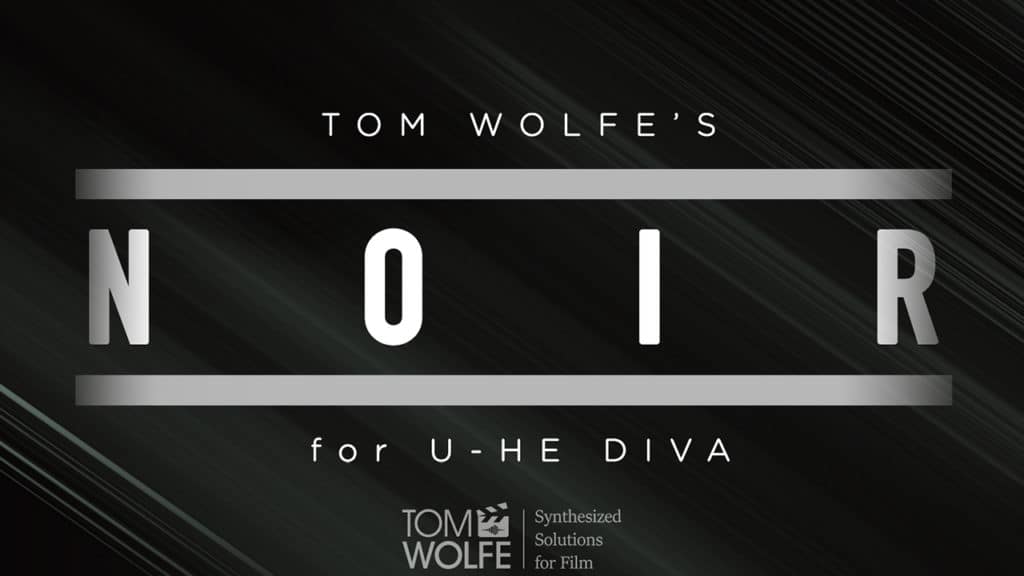 This soundbank is chock-full of moody synth presets overflowing with antique accents, thanks to Diva's capable analog modeling.
From high tones to low tones, and gentle pads to intense chords, you'll find everything you need. If you're looking for that retro style, then Noir is perfect. This synthpop plugin will help your song sound just like the era it's trying to emulate!
What is u-he Diva good for?
U-he Diva is a dynamic synth with analog modeling capabilities. It can create everything from mellow soundscapes to intense, modern, digital chords that are perfect for any project.
U-he Diva is compatible with all major DAWs (FL Studio, Pro Tools, Cubase) and the VST/AU plugin format means it's easy to use in most situations.
If you want unique sounds or need different character flavors of synth waveforms then U-he Diva will provide you with the best options on your journey towards creating your dream soundtrack!
Soundsets like Noir expand upon Diva's capabilities and give it a darker, moodier edge. If you're looking for an instrument that can create rich analog sounds with real characters then check out Noir today!
Noir is unique because of its dark tone and brooding feel which gives it a distinctive sound. This collection brings back the best qualities from vintage synths to make music that is more authentic.
This soundbank can be used in many genres of music including EDM, ambient or downtempo tracks, synth-wave songs, and even movie scores! Noir will also work great as a supporting instrument for guitars or piano to give your song some extra character.
Loops in Deluxe Version
Noir also comes in a Deluxe version, containing 100 WAV loops carefully created from the presets.
Pricing and Availability
Noir by Tom Wolfe has 100 presets and is available now.