Ultimate Cinematic Bundle by Ueberschall Overview
There is another two less than two weeks deal out. Ueberschall's Ultimate Cinematic Bundle (Affiliate link) includes 8900+ royalty free loops and samples. With this bundle on audioplugin.deals you get a large price reduction. This time from over 600 USD to 99 USD. They run a special where you get  $19.99 which are instantly added to your Rewards Wallet which you can use for any product in the audioplugin.deals shop.
Ultimate Cinematic Bundle by Ueberschall is a large collection of cinematic loops. All descriptions are directly from Ueberschall.
You need the Elastik player software. Elastik is available for Mac and PC, 32 and 64 bit as VST, Audio Units, AAX and Stand-Alone version.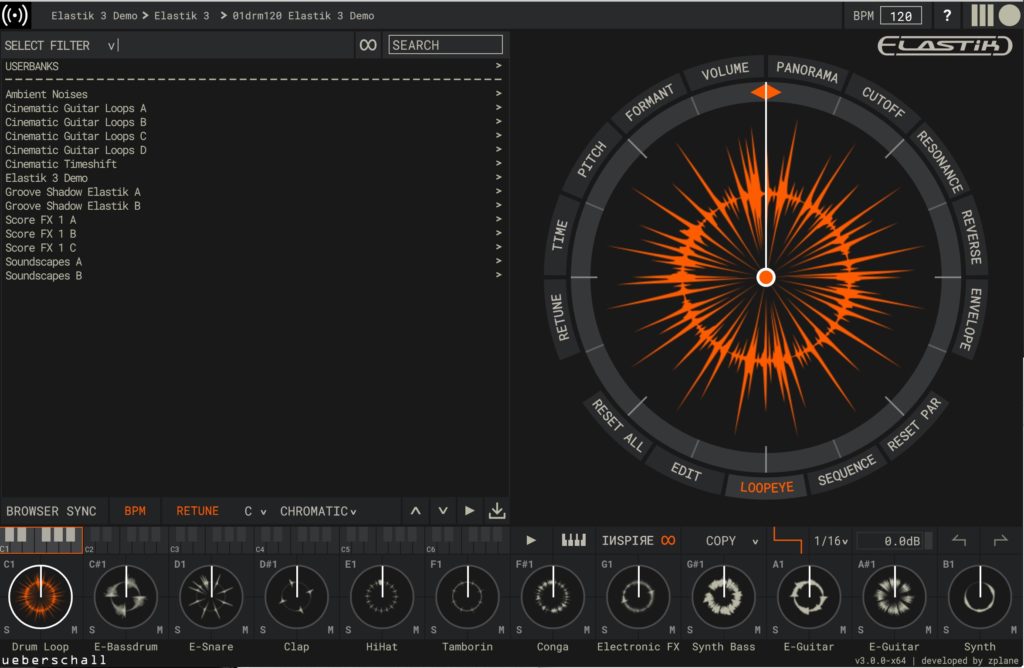 Cinematic Guitar Loops
Cinematic Guitar Loops provides a huge collection of atmospheric guitar performances that would make ideal source materials to create ambient soundscapes. The library spans some 6.4GB of sample data and contains nearly 1200 individual loops organized into 100 construction kits.
6.4 GB, 100 Construction Kits, 1192 Loops & Samples
FORMAT: ELASTIK
GENRE: Cinematic, Ambient
Score FX
Cinematic Sound Design
This instrument includes 7 GB of brand new sonic stimulants. If your work calls for engine layers (such as in Racing games where speed triggers additional audio tracks), this is a great resource.
7 GB, 28 Construction Kits, 1995 Loops & Phrases
FORMAT: ELASTIK
GENRE: Cinematic, Sound effects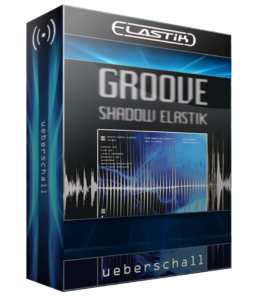 Groove Shadows Elastik
Warp Your Waves! These FX Loops are developed to help add uniqueness and body to standard grooves and motifs. The elements are derived from incidental sounds which occur in nature, electrical components, musical instruments and phrases, audio manipulation, machines and a variety of other sources.
3.5 GB, 400 Construction Kits, 4.000 Loops & Samples
FORMAT: ELASTIK
GENRE: Sound effects, Cinematic
Soundscapes
Cinematic Moods and Atmospheres
A universally useful sound library – excellent for the needs of scoring, game audio, temp tracks, trailers, songs, audio logos, advertising, websites and of course background music. Each of the 24 Construction Kits consists of an intro, outro and the main mix. Furthermore, all parts used to create the main mix are available for individual selection and every single element within a part is further broken down
2.78 GB, 24 Construction Kits, 809 Loops and Samples
FORMAT: ELASTIK
GENRE: Cinematic, Score Music
Cinematic Timeshift
Cinematic Timeshift addresses all categories of dubbing and scoring such as movies, TV, games, websites, installation, advertisement, trailers but also music production. Cinematic Timeshift offers first-class sound effects and atmospheres for large cinematic sounds. The soundscapes and effects of Cinematic Timeshift create mystic and suspense-packed audio experiences. Use these sounds to intensify any picture-related scenario.
1.9 GB, 706 Loops & Samples
FORMAT: ELASTIK
GENRE: Cinematic, Score Music
Ambient Noises
Abstract song structures for ambient moods
Take a trip to the darker end of the ambient spectrum with Ambient Noises. With 20 constructions kits of down-tempo moods, these loops capture the more sinister tone of ambient music. These samples will bring instant atmosphere to any music-to-picture project but, with strong rhythmic and harmonic elements in each kit, add your own soulful vocals and they also provide the groundwork for your latest ambient song projects.
1.5 GB, 20 Construction Kits, 286 Loops & Samples
FORMAT: ELASTIK
GENRE: Ambient, Cinematic
Ueberschall's Ultimate Cinematic Bundle (Affiliate link) is available for less than 14 days for 99 USD. You can buy it here:  Ueberschall's Ultimate Cinematic Bundle (Affiliate link)