- Advertisement -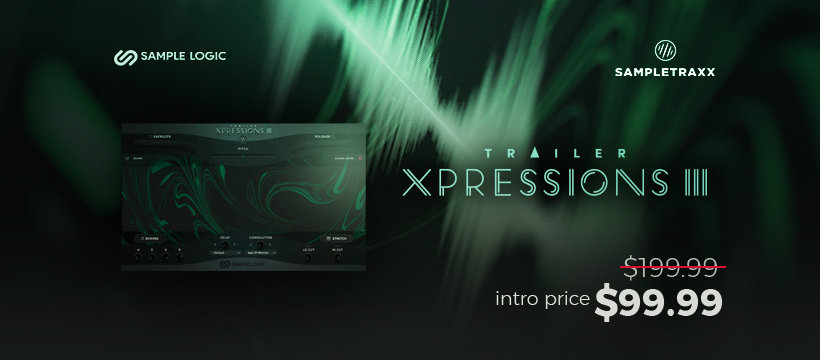 FabFilter Pro-Q3 Plugin Review
Today we are reviewing the recently updated FabFilter Pro-Q 3. There are numerous EQ Plugins available these days, some emulating old hardware, some have a brand new concept to make your life as a mix engineer easier, and others copy the FabFilter look and feel. Now back to one of the original and industry standard: FabFilter's Pro-Q 3.
EQ's are such a personal matter. Many EQ we reviewed offer a difference mainly through coloring the tone. Almost a year ago we did review the Q2 version: FabFilter Pro-Q 2 – Equalizer Plug-In Review, we also did take a look at FabFilter Pro-L 2 – Limiter which I do recommend highly as well.
Besides all the different choices I would recommend to use industry standard plugins like Pro-Q3 by FabFilter and reach out to EQ filter developed by Kush Audio, Brainworx, Acustica Audio, and others to add color and vibe. Existing FabFilter customers can purchase or upgrade to FabFilter Pro-Q 3 with very attractive discounts by logging into their online user account at www.fabfilter.com/myaccount
FabFilter developed many plugins which are considered not only by professionals as part of the best plugins for mixing and production. Pro-Q 2 is considered already a legendary EQ for modern mixing world. FabFilter did send a review copy with no strings attached. FabFilter was founded in 2002 by Frederik Slijkerman and Floris Klinkert. The Company is based in Amsterdam, The Netherlands.
Installation
System requirements are Windows 10, 8, 7, Vista, or XP, and a VST 2/3 host or Pro Tools, or Mac OS X 10.8 or higher with Intel processor, and an Audio Units host, VST 2/3 host, or Pro Tools. Both 64-bit and 32-bit hosts are supported. The installer will copy the FabFilter Pro-Q 3 plug-in into the common VST, VST 3, AU (macOS only) and Pro Tools plug-in folders on your computer. On macOS, the global plug-in folders in /Library/Audio/Plug-Ins are used.
Sound
Since its original release in 2009, FabFilter Pro-Q is known for its elegant workflow, excellent sound quality, and large feature set. With version 3 FabFilter brings Pro-Q to a new level, introducing features like dynamic EQ, surround support up to Dolby Atmos 7.1.2, per-band mid/side processing, and much more.
Pro-Q 3 by FabFilter a wide range of features that a composer or a professional mix engineer requires: best-quality linear phase operation in addition to the zero latency and unique Natural Phase modes, smooth dynamic EQ, per-band mid/side processing, full surround support (up to Dolby Atmos 7.1.2), an intelligent solo feature, optional Auto Gain and a built-in, fully customizable spectrum analyzer. Uncommon features like Spectrum Grab, Full-Screen mode and EQ Match will speed up your mixing workflow.
Dynamic EQ mode
Pro-Q 3 adds the ability to switch any of its 24 bands to Dynamic EQ mode, with a simple, elegant workflow: just raise or lower the Dynamic Range ring around the Gain knob to apply smooth compression or expansion to that band. An intelligent algorithm automatically chooses program-dependent attack, release, and knee settings, while the Threshold can be set automatically, according to the input signal level, or manually. And, of course, dynamic EQ bands continue to operate with perfect analog matching and support Linear Phase mode.
Pro-Q 3 adds to the previous Pro-Q 2 multitude of filter types with the all-new Flat Tilt shape, applying a flat tilting correction curve to the entire audible spectrum. And for those occasions when even the super-steep 96dB/ octave roll-off slope isn't precise enough, the Low and High Cut filter types can now be set to Brickwall mode for the ultimate in top/bottom attenuation.
Pro-Q 3's spectrum analyzer makes it easier than ever to find and correct problem frequencies in the mix. Activate the new collision detection to view clashes between the source signal and the spectrum of any other Pro-Q 3 instance in the session, and get an instant handle on the most important peaks in Spectrum Grab mode with frequency/note labels.
Compared to Pro-Q 2 new features Pro-Q 3 are:
Optional Dynamic EQ mode for all bands (Bell and Shelf shapes), using any slope setting and with perfect analog matching
Ultra-steep 'Brickwall' slope setting for LP and HP filters
External spectrum visualization from any other Pro-Q 3 instance, including collision detection
Per-band mid/side or left/right processing, you can EQ the mid, side, left or right signals separately
Flat Tilt filter shape, a flat tilting correction curve over the whole audible frequency spectrum
Compared to Pro-Q 2 improved has been:
Gorgeous Retina interface with large interactive EQ display, multi-band selection and editing for maximum ease of use and efficiency
Filter shapes: Bell, Notch, High/Low Shelf, High/Low Cut, Band Pass, Tilt Shelf, Flat Tilt
EQ Match feature to automatically match the spectrum of another Pro-Q 3 instance or an external signal
Built-in spectrum analyzer with Pre-EQ, Post-EQ and external spectrum visualization, adjustable range, speed, resolution, tilt, freeze and collision detection
Spectrum Grab: just grab and adjust a peak in the real-time spectrum analyzer right away!
Supports stereo, mono and surround channel layouts (up to Dolby Atmos 7.1.2)
MIDI Learn with an option to control the currently active band
Since its release, FabFilter Pro-Q 3.01 was released to address some issues found while testing and using the plugin. All issues that have been addressed can be found here.
User interface & Usability
The earlier the second version is one of the most favorite EQ plugin in the box for professional engineers & producers. That lead position was achived due to its look and feel and the genius Interface design that initiated many me too products. Many other EQ Developer did follow the design lead and made their look similar to the FabFilter products.
Pro-Q 3 offers a FabFilter like and unique GUI which makes it very easy to shape the tone as needed. Every level from beginner to pro mixing engineers will be able to receive excellent results support by this Interface. The EQ display fills the whole plug-in window and lets you create and adjust EQ bands with ease.
I did see comments that Pro-Q 3 would be replacing iZotope Neutron. Both plugins work in coexistence.
Pro-Q3 is a perfect update to a universally embraced EQ processor. The Pro-Q 3 keeps its position as the leading EQ.
Rating: Five out of five stars
The results you can achieve with FabFilter Pro-Q 3 are sonically excellent. This EQ plugin delivers outstanding results while staying incredibly efficient with the CPU load. FabFilter's 3rd gen EQ plugin comes with essential and useful enhancements.
Pro-Q 3 has pushed the famous Pro-Q 2 from its leading position as the standard EQ plugin in many in the box music production. Pro-Q 3 combines resulting in exceptional sound and ease of use through the intuitive Interface. This EQ provides you with a high sound quality, many key features, and an impressive interface to do the job of mixing fast and intuitive.
- Advertisement -