Comet by Polyverse Music Review
Comet by Polyverse Music is under review today. Comet is still a beta version and while in beta there is a limited-time beta price to purchase it. Comet at its core and from his heritage was developed by musicians for musicians.
Sound
Keep in mind that we are reviewing public beta version which is available to purchase at a lower beta price currently. The developer is putting the most work to ensure that the sound from this reverb plugin helps musicians to mix their tracks.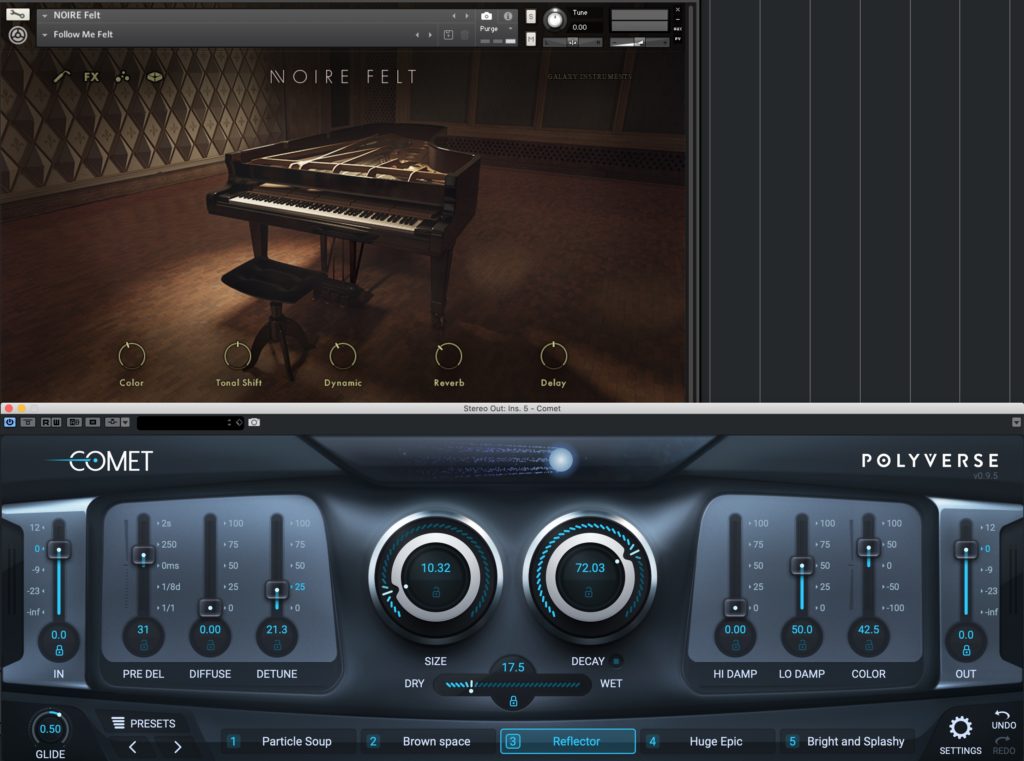 Comet is not cloning, modeling or pretending to be a vintage or established reverb. The reverb plugin has a fresh approach and wants to be exciting, and unique. As there are many Reverbs available like Altiverb by Audio Ease that is hardcore physical space emulation I find it incredibly refreshing that this plugin is focusing on creating gorgeous traces of sound.
The Comet Reverb can be used in orchestral and film scoring works on many tracks, you would use Comet on key tracks or background ones. It really shines if you need ambiances and pads behind the score.
Comet Features
Five interchangeable preset morphing slots
Glide control to morph between parameters
Pre Delay & Glide available in milliseconds and rhythmic subdivisions
Lockable settings for consistency between presets
Uniquely creamy and musical detune algorithm
Saturation module from input gain for extra density
I would strongly suggest you download the demo as morphing and musical results are one of the reasons to add another reverb to your toolbox. You need to encounter the glide and morphing between defined settings yourself to have a first-hand experience if this usability works for you and if you are happy with the results. I am pretty sure that you are fascinated with this surpassing sounding and well-designed reverb and morphing processor.

User interface & Usability
The graphical user interface of Comet is very contemporary and precisely designed. It can be scaled to work best on high-resolution screens. You can access to the standard reverb parameters: Detune & Glide, Pre-Delay, Diffuse, Size, Decay (Freeze possible), Lo-Damp, Hi-Damp, Color, Dry & Wet, and volume controls. With the Detune and Glide, you can blend various reverb settings in a musical style.
Rating:  Four out of five stars
Comet is entering the market aiming to support musicians that mix themselves and sound designer who is looking for a new idea to shape their sound beds. I see Comet also as an ideal effect tool for ambiances and pads with an excellent lush sound. Overall Comet has a beautiful and luxurious sound and is straightforward to use.