Mixed In Key Releases Captain Plugins 5
Mixed In Key Releases Captain Plugins 5
Captain Plugins 5.0 is out now, the updated VST Plugins for Making Chords, Melodies, Bass, and Drums allows you to easily write chords, melodies, and basslines in your favorite DAW. Officially supported DAWs are Ableton Live, Logic Pro X, FL Studio and Cubase on Mac OS 10.10.5 and higher. On Windows, Mixed In Key officially supports Ableton Live, FL Studio, and Cubase.
Captain Plugins 5 for Mac and Windows. A total of five VST plugins are included in the Captain Plugins package. The updated VSTs allow for super-fast songwriting and creation of chords, melodies, bass lines, and drums for any genre of music. Captain Plugins are designed for use by producers, DJs, and songwriters.
New in Captain Plugins 5.0
Edit MIDI inside Captain Chords
Captain Chords now includes full MIDI editing, including adding or deleting notes, moving notes up and down to create new chords, resizing chords, and drawing in rhythms. The interface identifies the name of each custom chord that you create.
Host VST plugins inside Captain Plugins
Use your favorite presets from third-party instruments directly inside Captain plugins. This feature offers producers a unique workflow and allows popular plugins like Serum, Sylenth1, Kontakt, Spire, Arcade, Omnisphere, and more to be used as the sound source inside Captain Plugins.
Discover Beautiful New Chords
On the second row of Captain Chords, there's a new selection of chords that work well in the selected key, scale, and scale degree. Those chords provide beautiful voicings to allow for more experimental songwriting.
Use your computer keyboard as a musical instrument
In Captain Play in the 'Play Chords' section, the types of chords that are available on each row of the computer keyboard have been improved. Root position, 1st, and 2nd inversions, borrowed chords, 7th chords, and complementary chords are now available. One keypress plays the entire chord.
Improved in Captain Plugins 5.0
Add Drum Fills to create massive buildups
Drum fills make beats more interesting. Whenever you break from a main drum pattern to another groove, this is called a drum fill. Captain Beat features exceptional drum fills that allow producers to create variety in their rhythms.
Import and export custom Kits, Patterns, and Fills within Captain Beat
Captain Beat allows you to import your own samples to create custom drum kits. Now you can also import and export banks of Kits, Patterns, and Fills. Easily share your patterns and kits with producer friends and collaborators.
Use New Sounds From the Arizona Desert
Fourteen new drum kits, recorded live, have been added to Captain Beat.
Add Universal Drum Rhythms
A list of universal 'Foundation' rhythms can be found inside the Rhythms folder and are accessible on any instrument channel. These rhythms work on instruments like Kicks, Hi-hats or Claves. Latin clave and reggaeton rhythms are included for adding spice to your patterns.
Artist Pattern Packs
Mixed In Key is pleased to announce the release of three new Pattern Packs by L.Dre, Polaris and Jack Massic for Captain Beat. Each Pattern Pack contains 20 original MIDI loops created by the artists. L.Dre created a pack of raw hip hop patterns, Polaris contributed an inspiring pack of driving drum & bass patterns and Jack Massic has crafted a pack of pop, South American and Tropical House grooves.
L.Dre
L.Dre is a music producer based in Los Angeles who has been producing music professionally since 2015. Shortly after releasing his first LP, 'I Am a Table', he switched his focus from rapping to producing. L.Dre has released several hit tracks, including a Frank Ocean Remix that has 6.3 million views on YouTube. L.Dre's Pattern Packs for Captain Beat includes infectious loops and grooves for hip hop production.
Polaris
Polaris has forged a musical identity that elevates drum-n-bass to a cinematic scale. Currently signed to Hospital Records, his original tune "The Light In Your Eyes" was voted one of the top ten Hospital tracks of 2016. Hospital Records former sister label Med School have released Polaris' tracks to worldwide acclaim and he's performed at 'Hospitality in the Park' in London. His latest track is featured on Hospital Records' Sick Music 2020 Compilation.
Jack Massic
Jack Massic is a Miami based Latin Grammy Nominee, Award Winning & Platinum Songwriter and Producer. He claimed his spot in the electronic music scene in 2016 with the release of his first single "Gravity". On his latest project, he's partnered up with multi-talented artist Laura Rosguer to release "With Me", the fourth single from his sophomore album, "Globality".
Can I route MIDI to Serum, Massive, Sylenth and other VSTs?
Yes, you can route MIDI to your favorite VST synths. For example, you can use Captain with Serum, Massive, Sylenth, Kontakt patches, and every other VST installed on your computer. You can also use your favorite external hardware, like Moog Synthesizers, Prophets, and anything else that supports the MIDI protocol.
Support for Mac and Windows
Captain Plugins 5 is available for both Mac and Windows systems. On Mac, official support is provided for Ableton Live, Logic Pro X, FL Studio and Cubase on Mac OS 10.10 and higher. On Windows, Ableton Live, FL Studio and Cubase are officially supported.
Pricing and Availability
Captain Chords can be purchased for $79, and Captain Chords and Captain Beat can be purchased together for $99. Captain Plugins 5 is available as a free update for existing Captain Plugins fans.
Intelligent Key Detection: Mixed In Key Live Software Launch with KSHMR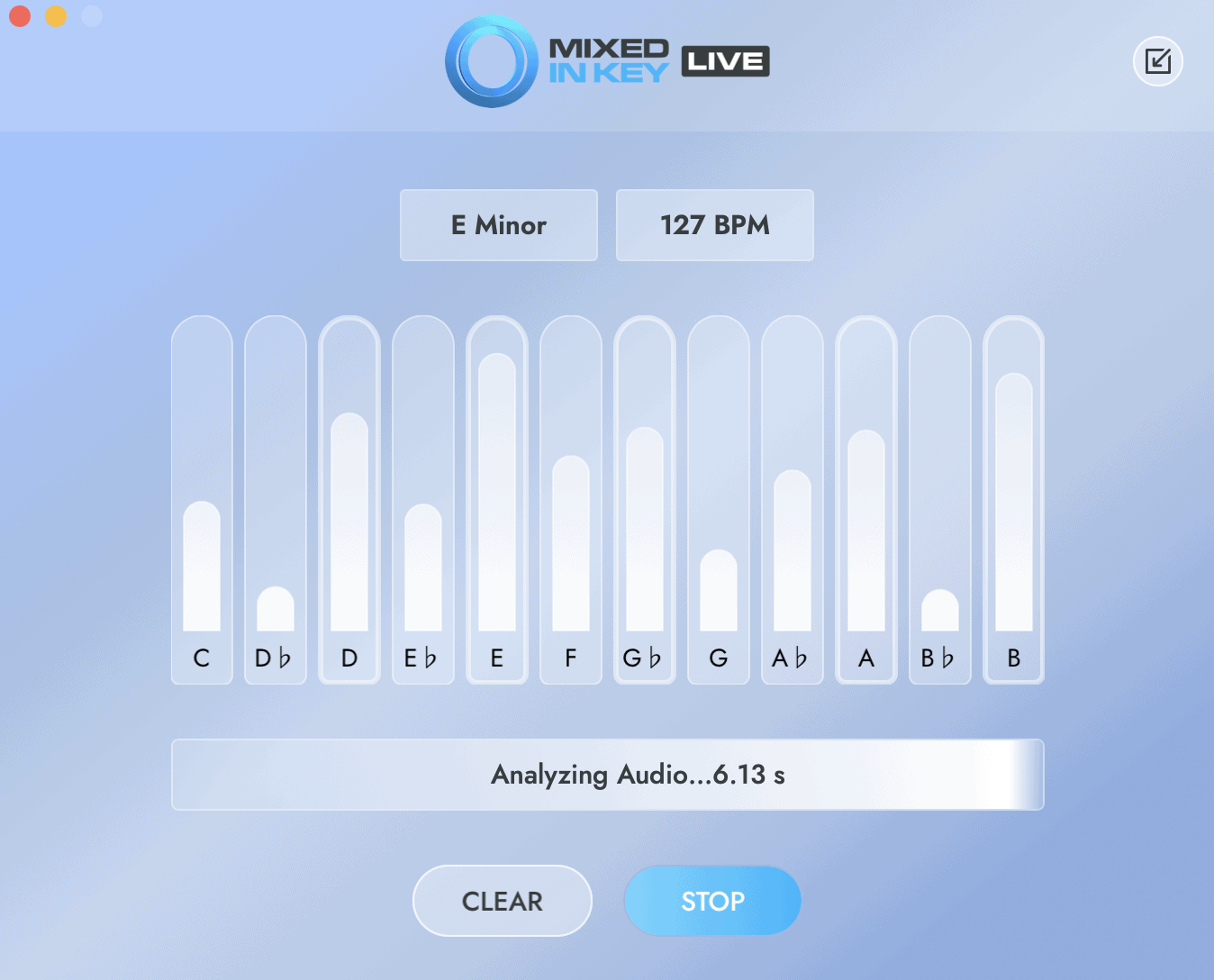 Have you ever wanted to know the key of a song, but didn't want to listen to it? With Mixed In Key Live software, this is no longer an issue. Mixed In Key Live is a revolutionary new app that gives you the key and tempo of any song just by clicking "Listen." This revolutionary piece of technology offers nearly perfect key tempo detection and features Mixed In Key 10's legendary harmonic analysis algorithm.
The Mixed In Key Live software has the ability to identify and match any song's tempo or key. Simply click "Listen" when you hear a sound clip, then follow along with it using these interactive tools!
Analyze Songs from Streaming Services
Mixed in Key Live is the perfect tool to analyze your favorite streaming services. With this software, you can also create fresh new sounds from scratch or remix old favorites with ease!
Mixed In Key Live has been built to accurately detect the true key of any track, sample or loop and features a legendary harmonic analysis algorithm. Mixed In Key is teaming up with KSHMR, one of the world's top producers and DJs to create Mixed in key live.

What was the vision of KSHMR?
KSHMR's vision is to develop a software program that not only detects but also identifies key signatures in any audio file played through streaming services on your Mac and imported into the program
Killer Software Engineer Syndrome (KSE)-this term refers, quite objectively to me at least since music plays such an important role in my life. As you may know by now I love electronic dance/pop genres like trance which often relies heavily upon synthesis techniques involving perfectly tuned oscillators called "synths" or simply keys (a la Skrillex). What better way than identifying these crucial tones so they can be used creatively later down the line? This is where "Mixed in Key" comes into play for my musical post.
Note Visualizer
With the graphic note visualizer, you can see and hear exactly what notes are being played at any given time. It also shows us in which key we're playing as well as our current tempo!
Mixed In Key Live is an essential tool to help users quickly discover the key of any audio file and easily make their instrument sound like it's coming from another planet.
What exactly is Mixed In Key?
Well, it's basically a piece of software that analyzes the fundamental frequencies (or overtones) present within an audio file (beats, melodies, vocals etc.) and outputs them as the song's label or key signature. This key signature can be used to play the song in a certain tonality so as to avoid dissonance and leave no room for error or errors.
How does it work?
Well, you simply drag your audio file into MIXED IN KEY's interface and let the program analyze all of those frequency layers (or overtones) that create your song. You can then save the analyzed file to an external hard drive or USB by simply hitting "Save" and re-importing it back into MIXED IN KEY at will later down the line if need be!
One of the most innovative music production apps on mobile devices, Mixed In Key Live is like having your own toolkit for making any type or style of track. Users can select from an extensive library and learn how to play each note with ease thanks to this amazing app!
How do I choose the right key for a song?
When you're playing a song on your piano, it can be difficult to tell which key is going with which note. The most efficient way to determine the correct key is by matching middle C on your piano keyboard to "'C"' in the song sheet music. Think of this as a ''mid-point'' note from your right-hand side keys and left-hand side keys. If you play any of the white or black notes from either side in a 'Pinky-Outer Edge' direction.
Find the song's lowest and highest notes to determine if they are within your vocal range. If they don't, count the number of semitones you'll need to shift up or down so that the song is within your range. This will take you to the best key.
What is the easiest key to sing in?
Between middle C and the D key are the most common keys for both men and women to sing.
Why is the key of C easy to sing in?
The notes between A and B are typically quite high for a male voice and straining can quickly result if they are pushed too hard. This range is often considered more comfortable for singers with female voices though some males possess the higher vocal ranges.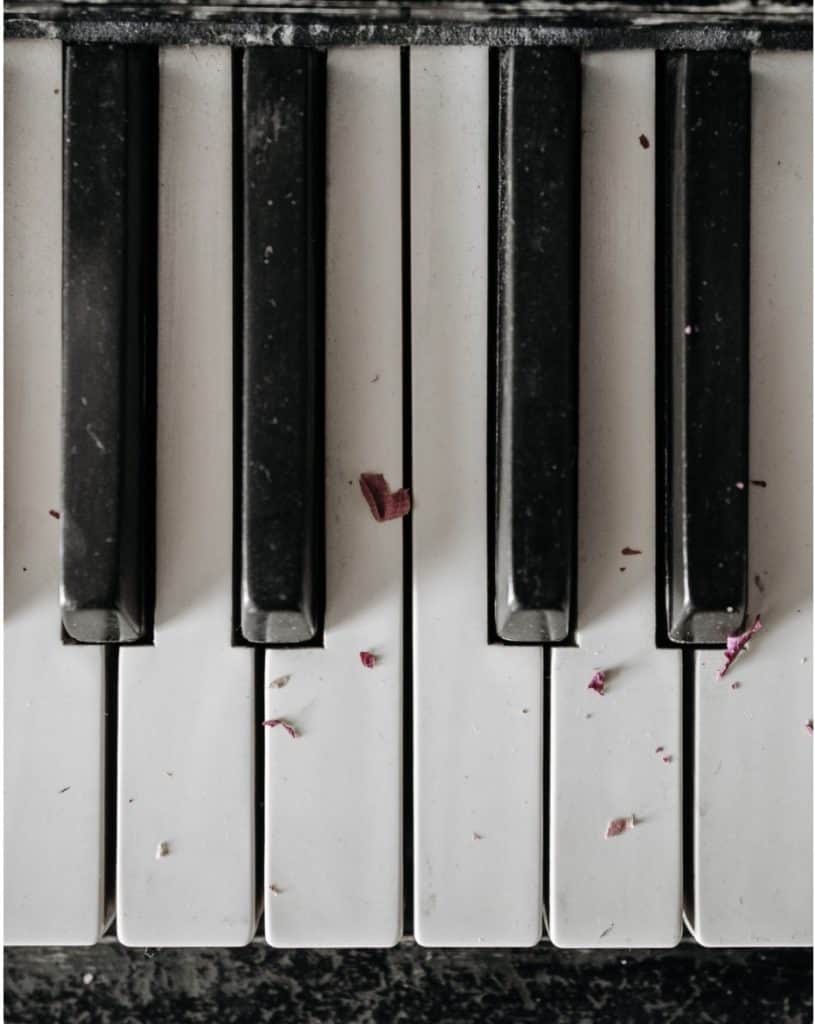 What is the hardest key to sing in?
The keys of F#, G, and B are considered difficult for both men and women to sing in due to the increased pressure needed on the vocal chords. The A above middle C can also be very tricky for inexperienced singers.
What key is best for songwriting?
The most common keys are the easiest keys to sing in. For this reason, these keys are also often used for songwriting as the song will be easier to listen to for the majority of people.
All of your favorite songs and samples in one place!
Mixed In Key Live enables musicians, DJs, music producers to find out what key they're playing at any given moment. It's like having a virtual piano right there next to you while making adjustments on real instruments around it – without ever leaving the house or even getting off your couch; we know how much some people hate going outdoors these days…
The improved key detection algorithm
The new Mixed In Key Live uses a more accurate, Swiss algorithm to help you find the right key for any song. This is done with an improved British and American data science model that hasn't been seen before in other programs like it!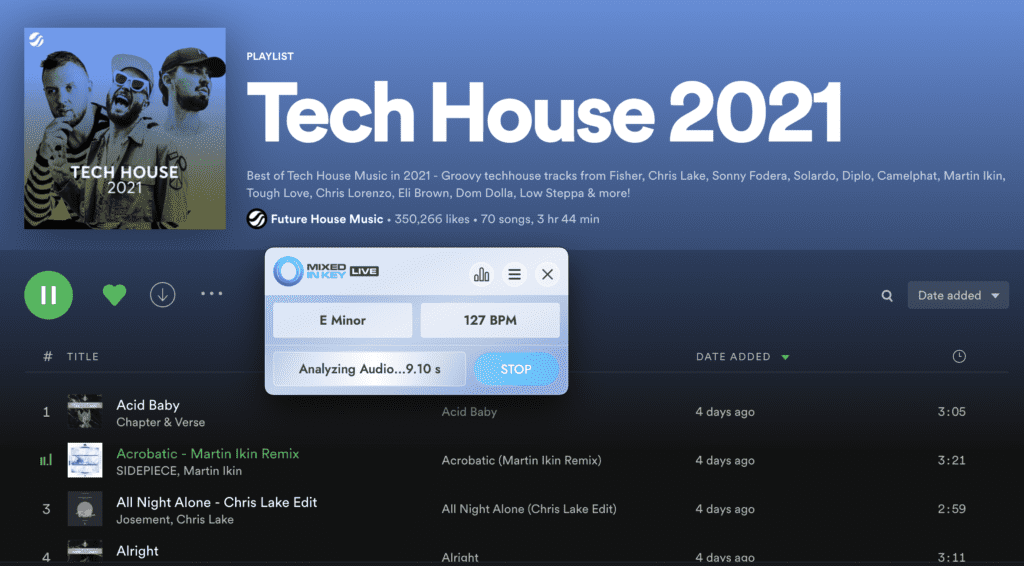 Detect the Key of Vinyl Records
Vinyl collectors will be pleased to learn that they can use Mixed In Key Live, a new software program for detecting the key of their vinyl records when sending audio from a record player or sound card out onto speakers connected through computer monitors.
The moment you place the needle on a record, Mixed In Key Live will immediately tell which key it's in.
Supported file formats
Mixed In Key Live allows users to analyze the key of songs from a wide range of audio file formats, including .wav, .mpa and many more.
Any of the following file formats can be imported and analyzed in Mixed In Key Live.
.aif/.aiff
.flac
.m4a (.aac and .alac)
.mp3
.mp4
.wav
Small but Mighty
You're in for a real treat when you use Mixed In Key Live because its compact design will make your workflow easier than ever. The macOS menu bar is accessible by clicking on an icon that appears next to all major software like Pro Tools or Ableton Link – if they don't already have one themselves!
It's really handy not to have the Mixed In Key Live window take up all your desktop real estate. With just one click of a button, you can keep it open while streaming sites or audio files are being used and easily see what key is needed for each song!
Mixed in key live gives you the notes, bpm, and keys of any audio playing on your Mac. It is like having a personal DJ, with the ability to instantly identify and learn anything you need.
Pricing and Availability
Mixed In Key Live is available for purchase now for $58 USD.
Mixed In Key Continues Captain Plugins Success Story with Captain Beat
Captain Beat by Mixed In Key
Mixed In Key releases Captain Beat, the latest update to the award-winning Captain Plugins series. Captain Beat allows you to make beats quickly and intuitively. Choose from one of hundreds of patterns from the bank library or record your own rhythms by finger drumming using the computer keyboard. Select a drum kit from Captain Beat's sizable kit collection, or load in your own samples. Sculpt your sounds using Captain Beat's Controls and Effects and finish by exporting the Audio or MIDI to your DAW. Captain Beat allows you to easily mix and match patterns from different genres to create original percussive patterns and is sure to become a 'go-to' plugin for producers.
Built for Beat Makers
"Captain Plugins is the fastest way to make a beat. This product was inspired by how iconic producers work – they reference and borrow elements from different genres to create new genres of music."says Yakov Vorobyev, CEO of Mixed In Key and continues "We made this plugin so you can quickly browse through rhythms from all over the world, and apply your own samples to those rhythms. It helps you combine ideas that don't normally go together – like trap hi-hats playing at 125 BPM, and it sounds epic. You could invent a new music genre with this plugin's beat making capabilities.
"
Captain Beat Features
Patterns
Choose from one of the hundreds of drum MIDI patterns to create a beat. There are patterns from every genre and bpm, ranging from 67 BPM to 124 BPM.
Drum Kits
Make beats with one of our custom drum kits. Captain Beat has kits ranging from trap to hip hop and house, to Latin, drum and bass, pop and R'n'B.
Hotkeys
Record your own rhythms using your computer keyboard or MIDI controller. This is a great feature for producers who like to finger drum. Each type of drum sample is automatically mapped to your computer keyboard; the letter each sample is mapped to is clearly marked in the plugin using Hotkeys.
Drum Roll
The Drum Roll is a vertical stack of drums that include Kick, Snare, Closed Hat, Open Hat, Shaker, Acoustic Snare, Toms, Crash Cymbal, Ride Cymbal, Tambourines, and Claves. Each type of drum allows you to use one of Captain Beat's custom drum sets, swap in one of your own samples and easily select a different rhythm. Mix and match samples from different types of drum kits and rhythms to create original percussive patterns.
Banks
The bank section includes percussive patterns from Mixed In Key and featured artists. These patterns span a wide range of genres including dub, dancehall, hip hop, house, pop, reggaeton, techno, trap and more.
Export
Export the Channel Audio, Channel MIDI, Master Audio or Master MIDI to MIDI or Audio tracks in your DAW. This flexible range of features gives you control over what you export. To mix and process drums individually, export the Channel MIDI or Channel Audio. To export the drums as a group, export the Master MIDI or Master Audio. These additional export options give you more control over mixing your rhythms.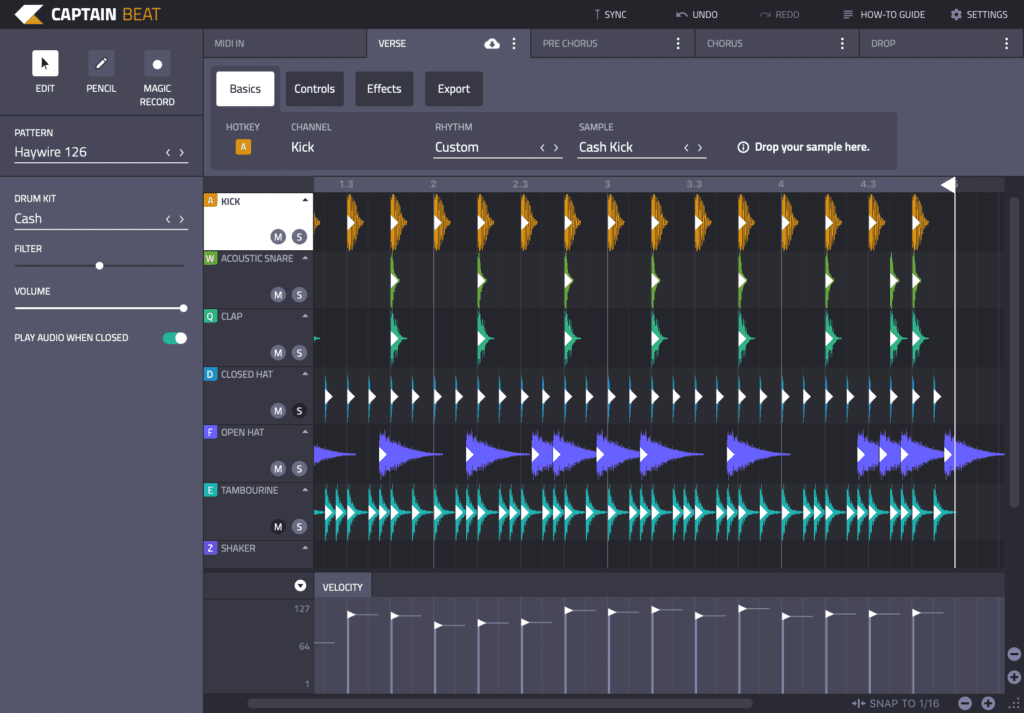 Pricing and Availability
Captain Beat can be purchased individually for $79. The rest of the Captain Plugins are sold as a bundle for $79, bringing the total price for all Captain Plugins currently available to $158 total.
Captain Melody 3.0 Available Now with Outstanding New Features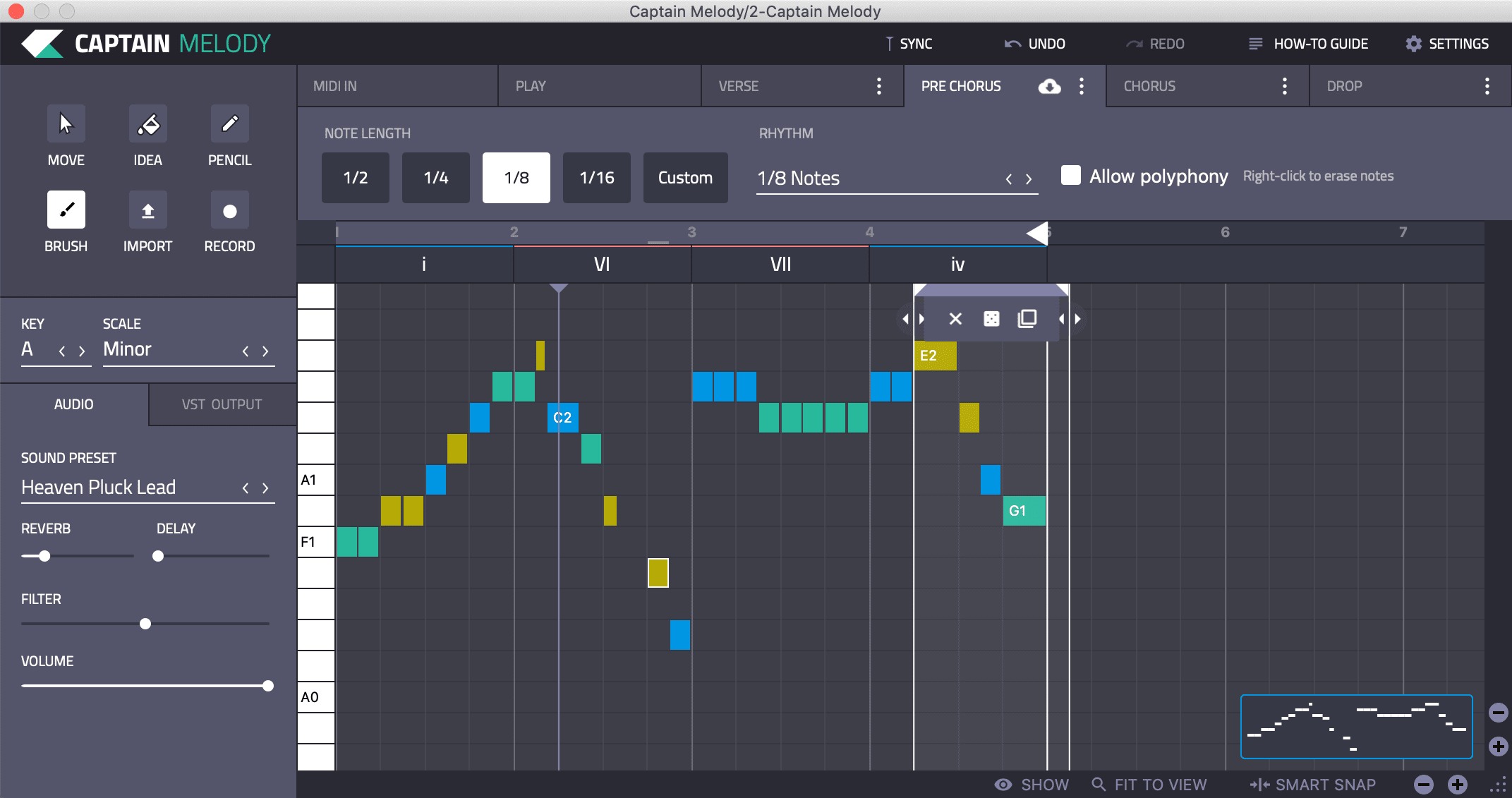 Key New Features in Captain Melody 3.0
Mixed In Key releases Captain Melody 3.0 for Mac and Windows, the latest update to the award-winning Captain Plugins series. Captain Melody 3.0 includes six powerful new tools for writing melodies.
The newest innovation is the " Idea Box " that helps craft melodies appropriate for plucks, pianos, analog and VST synths, guitars, voice and other instruments. The resulting melodies can be played by the built-in Captain Plugins sounds, or routed to a virtual instrument of choice.
MIDI Import for Melody
Captain Chords MIDI Editing
Melody 3.0, a comprehensive overhaul of Melody with stunning new creative options
Magic Record lets you jam out notes right in your Melody canvas
Rhythm Record, jam custom chord rhythms live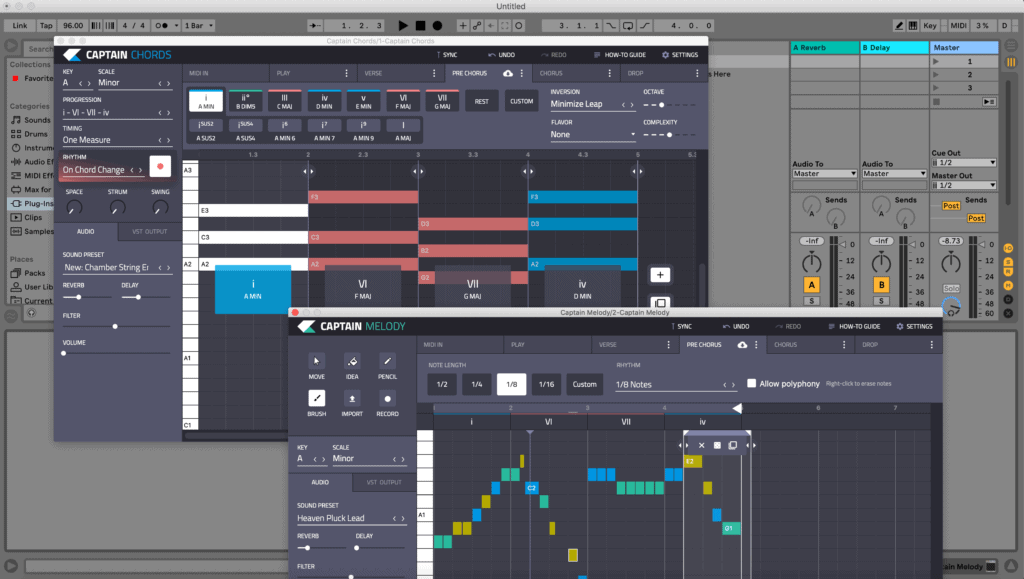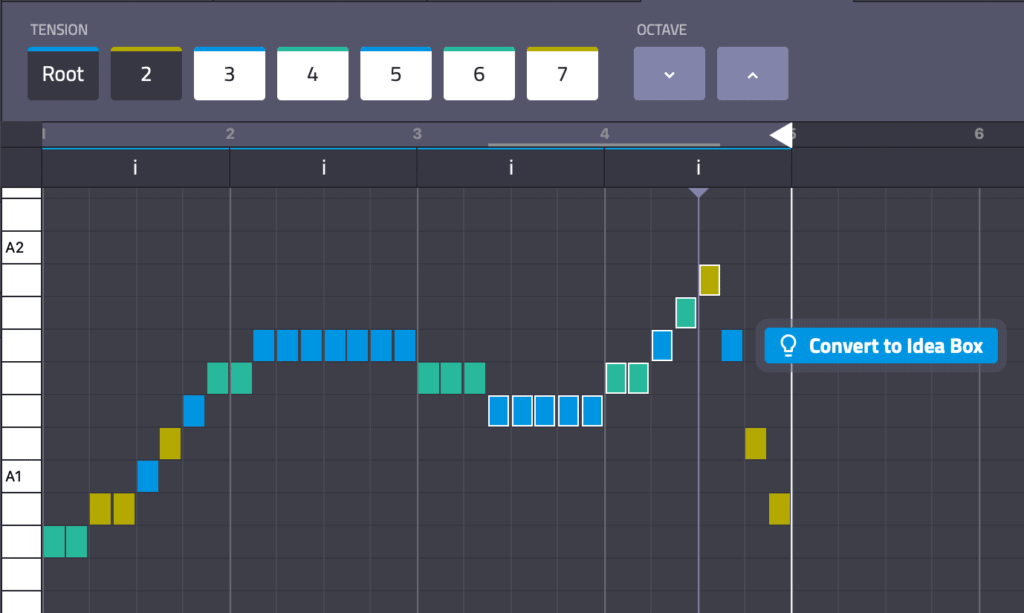 Built for Making Hits
David Guetta wrote the melody and chords for his "Stay (Don't Go Away)" remix with
R3hab using Captain Melody 3.0 beta. This legendary artist beta-tested the plugin,
helping to ensure Captain Melody 3.0 includes unique tools for creating the melody of a
hit track. "Captain Melody is super convenient for songwriting." says David Guetta and continues: "I love the color feature that tells you how stable the note is in the scale. It's cool to see what melodies are suggested when you are looking for a new idea."
New Captain Melody 3.0 Features
Import MIDI Files
The Idea Box
Tension Editor
Pencil and Paintbrush for MIDI
First Note and Lanes
Random "Dice" Button
Magic Record
Ability to Send MIDI to VST's
New Presets Inspired by the latest Spotify Charts
Let's take a look at what is new in Version 3 in more detail. New killer features for me are The Idea Bo, the possibility to import MIDI Files, and that new presets are motivated by the latest Spotify Charts.
The Idea Box
Create and Edit your melodies with the Idea Box. It's our most powerful invention. An array of parameters affect the melody's rhythm, cadence, complexity, tonality and much more. Create arpeggios, change melody shapes, add randomness and experiment with variations of your melody.
Import MIDI Files
Captain Melody 3.0 allows you to import MIDI files and transpose them to the key of your song. Start to work with pre-composed ideas in MIDI files by shaping them to become the main feature in your track.
Tension Editor
Notes on the user interface change color based on the amount of tension they have with the chords. This easy-to-learn color system helps to guide you to create melodies that complement the harmonies and rhythm in your track. Blue notes are stable, green notes add a bit more flavor, yellow notes want to resolve, and red notes are off-key with the track. Editing the MIDI notes inside the editor will automatically update their color to reflect how much tension the melody has with the chord progression created in Captain Chords.
Pencil and Paintbrush for MIDI
Draw in the notes of your melody inside Captain Melody 3.0 using the Pencil Tool. Paint your melodic ideas onto the MIDI editor and draw in polyphonic melodies.
First Note and Lanes
Easily select the note your melody starts on using First Note. Change the probability that note occurs in the melody using Lanes. Choosing "Follow Chords" within Lanes allows the intervals to be based on the chords changes as opposed to just the parent scale.
Random "Dice" Button
Captain Melody 3.0 includes a randomization button in the Idea Box. Click it to try out a randomly generated version of your current selection. It's an amazing way to fast-track inspiration.
Magic Record
Add in original rhythms to your melodies using Captain Melody 3.0's all-new record mode. Jam out rhythms on your computer or MIDI keyboard to add even more magic to your music.
Compose with Sounds from the latest Spotify charts
Captain Plugins preset bank has expanded to include a range of captivating new sounds. Choose from one of the updated presets including Plucks, Leads, Keys, Basses, Pads, Guitars and turn your productions into chart-topping hits.
Send MIDI to your favorite software synths
Route the MIDI output from Captain Plugins into all VST and AU units in real-time. Connect Captain Plugins with Kontakt, Massive, Spire, Sylenth, Serum, Roland Cloud, Omnisphere and more. Using your own VST's and AU plugins expands the creative potential of Captain Melody 3.0 and allows you to own your sound.
Availability and Pricing
Captain Melody 3.0 is a free update for existing Captain Plugins users. Available for Mac and Windows. On Mac, the tool officially supports Ableton Live, Logic Pro X, FL Studio and Cubase on Mac OS 10.10 and higher. On Windows, we support Ableton Live, FL Studio and Cubase.
The entire suite of Captain Plugins can be purchased for $79.
As an affiliate, we may earn a commission from qualifying purchases. We get commissions for purchases made through links on this website from Amazon and other third parties.
StrongMocha is a magazine for music producers, audio engineers, and sound designers. StrongMocha Magazine provides the latest industry news, reviews of gear and software, tutorials on recording techniques, and tips for mixing.