Review of Spitfire Symphony Orchestra Professional
Spitfire Symphony Orchestra Professional or SSO Professional is under review today. If you interested in similar libraries from Spitfire Audio also take a look at StrongMocha's Review of Spitfire Audio BBC Symphony Orchestra, or Studio Orchestra Professional Review – Strings, Brass and Woodwinds Bundle by Spitfire Audio.
Sound
The sound of Spitfire Symphony Orchestra Professional has been captured in the AIR Lyndhurst Hall part of the AIR Studios, home to extraordinary recording and mixing studios created by Sir George Martin. Built in 1884 by Alfred Waterhouse, Lyndhurst Hall is one of the world's largest recording rooms. The live area accommodates a full symphony orchestra and choir simultaneously, with an inspiring acoustic that musicians love. The flexibility of the space is perfect for film scoring, orchestral recordings, and live performances.
Since Sir George Martin opened Lyndhurst Hall in 1992 the music recorded here has been heard in cinemas and homes across the globe. Among the Oscar-winning and nominated works recorded in the Hall are the scores for Atonement (Dario Marianelli), How to Train Your Dragon (John Powell), The Grand Budapest Hotel (Alexandre Desplat), Interstellar (Hans Zimmer), Mary Poppins Returns (Marc Shaiman) and Phantom Thread (Jonny Greenwood). Large-scale gaming scores for God of War (Bear McCreary), Uncharted 4: A Thief's End (Henry Jackman), and Spider-Man (John Paesano) are some of the more recent computer games projects. Recently the score of Wonder Woman 1984 (Composer: Hans Zimmer, Score Engineer: Geoff Foster) was captured there.
What is the difference between Studio Orchestra Pro, Spitfire Symphony Orchestra Pro, and BBC Symphony Orchestra Pro? A General Comparison Chart that Spitfire Audio developed helps us to understand the difference from their point of view. Below is a cut-down version, the full version can be found here.
General Comparison Chart
Studio
Orchestra
Pro
Spitfire Symphony
Orchestra Professional
BBC
Symphony Orchestra
Library Size
~425GB
~733Gb
~600GB
Plugin
Kontakt Player
Kontakt Player
Spitfire Plugin
RAM
Minimum 8GB
Minimum 8GB
Minimum 16GB
Microphone Signals
Close 1
Close 2
Tree 1
Tree 2
Ambient
Outriggers
Simon Rhodes Mix 1
Simon Rhodes Mix 2
Close
Tree
Ambient
Outrigger
Leader (Strings)
Close Ribbon 
Stereo
Gallery
Jake Jackson Mixes
Jake Jackson Mix 1
Jake Jackson Mix 2
Close
Tree
Ambient
Outriggers
Mono
Leaders
Close Wide Stereo
Mids
Sides
Balcony
Spill Mics
…for each section
Atmos Front
Atmos Rear
Recording Location
Air Studios: Studio One
Air Lyndhurst Hall
Maida Vale Studios
Room Tone
Short and Tight 
Large and Reverberant
Large and Tight
Extras
Muted Brass
Simon Rhodes Mixes
Muted Brass
Additional Legacy Content
Masse Ensemble
Mode Switching
Solo Strings
Jake Jackson Mixes
Spitfire Symphony Orchestra Professional compared to the legacy Spitfire Symphony Orchestra adds the microphone positions and three mixes by Jake Jackson (JJ). I am really glad that Spitfire Audio kept the library in the Kontakt format. Making it easy to update an existing template and allow us to continue to take advantage of the flexibility of Kontakt.
Spitfire positions the Spitfire Symphony Orchestra Professional library for mock-ups, orchestral scores, and modern film scores with a more cinematic sound. BBC Symphony Orchestra Pro comes with a more classical sound, and Studio Orchestra Pro for Pop Music, Early-Hollywood Dry Scoring Stage for film/ television. Smaller Ensemble for tighter and intimate sound. At the end of the day, you do not need all three if you are short on budget, any library above will work for you.
With the release of the Professional Edition of Spitfire Symphony Orchestra, you get that extra vibe that works well on your sound round speakers. Excellent choice to Trailers, Film, TV Series, and Ads. Spitfire Symphonic Strings has the most comprehensive number of articulations.
The roots of Spitfire Symphony Orchestra Professional coming from the Spitfire Audio BML (British Modular Library), released as smaller libraries. What we know as Spitfire Symphonic Strings was the legacy Mural, and Chamber Strings was Sable. You might have some of the Mural libraries and you may get a special update waiting for you. When you go back to the older Mural libraries you hear how excellent their sound was already. With the update to Spitfire Symphony Orchestra Professional, you get the complete range of mixes and mics. On top of that, you get bug fixes and overall an easier-to-use library.  The upgrade price is soli. It is a spent against the budget that works for you as a professional composer and should be a medium-term investment.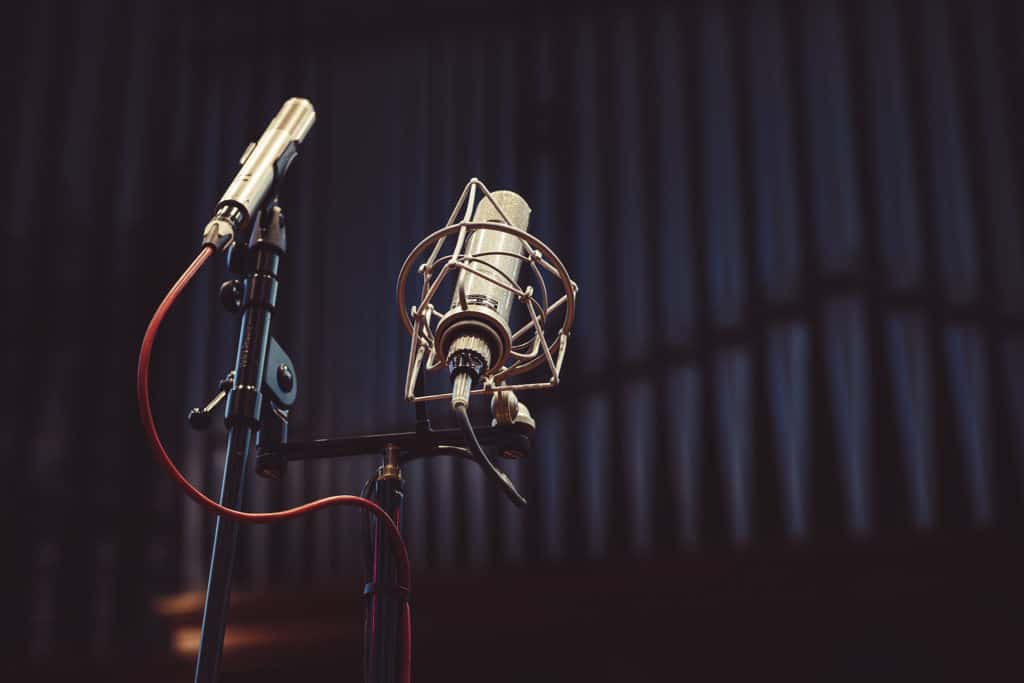 New with the Pro Release are the JJ Mixes and some additional microphone positions that all have been not part of Spitfire Symphony Orchestra (without the Pro)
The Outriggers (O)
The Leader mics (L)
The Close Ribbons (CR)
The Stereo Tree (St)
The Gallery mics (G)
The JJ Mixes
I would call The Outrigger (O) the leading new additional microphone position. The sound from these recordings is amazing. Across all the three different libraries (Brass, Strings, Woods) this is for me the main reason to get the pro update. The vibe and sound from these mics are what you expect and can use in a major Hollywood soundtrack. Perfect with Albion One, which comes also with the Outrigger microphone recording.
Below are some before and after the update screenshots on what is available in Kontakt.
Do not overlook the excellent and extremely usable JJ mixes that are included in the Pro Version. Another reason to select the pro edition of Spitfire Symphony Orchestra. The included J.J. mixes are great sounding and additionally help save RAM.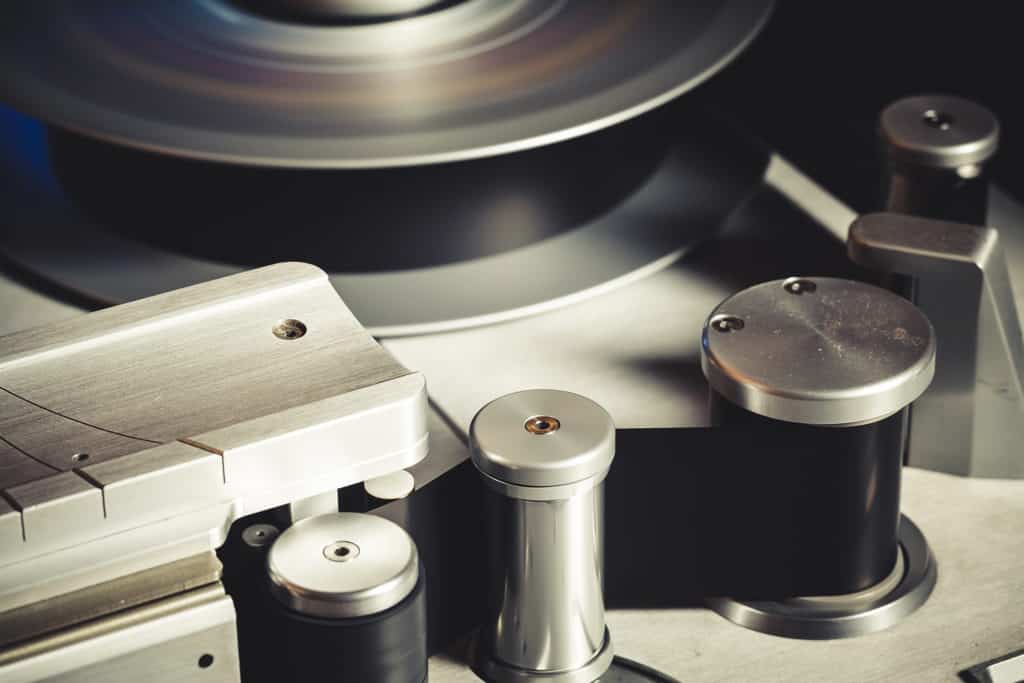 Updating and Installing the New Version
When you update an SSO version to PRO you need to select the update within the library in the spitfire audio tool. If will not show up under general "updates". I did not see first the Strings Pro update. I did reset my Strings Library and did perform a full download on the Strings and it did show up then.
Rating:  Five Out of Five Stars
When you upgrade to the Spitfire Symphony Orchestra Professional Editon you get several recordings from the mic positions and the additional JJ mixes. The Outrigger Microphones recording broadens the tone of the sections. They come with the wonderful picturesque character injected with vibrating air by Air Studios. The recorded ambiance of Air Studios is amazing, glowing, and delicious.
For me, if you did not guess already, the most helpful value from the pro edition originates from the outriggers recordings is that they add a feeling of range while having a personal sound. Spitfire Symphony Orchestra is now available in the professional edition of their symphonic orchestral product range, the additional recordings deliver a surpassing character with optional magnificent hall ambiance.
The additional microphone signals provided with Spitfire Symphony Orchestra Professional are especially helpful for composers who create scores for Trailers, Film, TV Series, and Ads. The new mics like Outriggers (O), and the Jake Jackson (JJ) mixes are a reason to upgrade for the hall ambiances and JJ mixes.