Ancient Greek Winds
Ancient Greek Winds is a collection of nine carefully sampled traditional Greek woodwind instruments capturing the essence of the classical Hellenistic period. This group of restored artifacts includes single and double-reeded aulos flutes from bass to alto, as well as conch shell horns, brass salpinx horn, pan flute, and plagiaulos. Each instrument is fully playable, with sustains, staccatos, true legato, dynamic expressions, and effects tailored to its specific characteristics. Ancient Greek Winds is the perfect melodic complement to our Ancient Greek Strings and Ancient Greek Percussion libraries. Each instrument was hand-crafted using period-accurate methods, building materials, and tools by the Athens-based historical research group LyrΑvlos, led by Panagiotis Stefos. Fashioned from wood, reeds, conch shells, and bronze, these musical treasures faithfully explore the distant musical past and would be right at home in the hands of bronze-age musicians over 2,500 years ago.
Every instrument was recorded in precise detail by producer John Valasis, with round-robin variations and multiple dynamics and voicings. You'll enjoy our flexible GUI features and a wide selection of chromatic and special effect articulations. The interface provides complete performance controls, including true legato response control, simulated portamento bending, arpeggiator, flexible step-sequencable filter, and LFO systems, and a modular DSP FX rack to shape your sound however you wish. We've also created 20 unique sound-designed ambiances directly from the raw acoustic source recordings to give you added texture and even more creative potential. Ancient Greek Winds includes 3,517 24-bit 48kHz stereo samples and weighs in at just over 4 GB.
About JOHN VALASIS
Ancient Greek Winds was recorded by John Valasis. John is a Greek-born composer, producer and sound designer. From his Athens-based studio, he delivers scoring, foley, and sound design services for many local and international clients. John's clientele includes prestigious brands like Native Instruments, Ableton, Soundiron, Virgin, Amazon Prime Video, Vice Magazine, and BBC. John is also a roster of Ninja Tune's imprint Just Isn't Music, alongside artists like Amon Tobin, Bonobo, Flying Lotus, and The Cinematic Orchestra.
Lyravlos is a historical organization, musical ensemble, and research group that recreates authentic bronze age instruments, using the same raw materials as instrument craftsmen in the height of Athens in 430 BC. They are recognized in Greece as well as abroad for a work not only of artistic and educational value but also of important accomplishments in original research. From the Athens Hall of Music and the Warsaw Opera, from the Festival of Old Music in Stockholm and Corcoran Gallery in Washington to the co-operation with the National Orchestra of Athens in the First Greek Musical Celebrations to the participation in the festivities of the 2004 Olympic Games and with Universities as the Boston University, Sorbonne, Ionian University, University of Ioannina, also with more than 400 concerts and seminars in schools of all grades, Lyravlos has become identified to realize the most well-documented effort towards the learning and promotion of the rich Ancient Greek musical tradition. The fundamental aim of Lyravlos is to revive in a scientifically documented manner and rightly promote Ancient Greek music by reconstructing the instruments that give life to the ancient sounds.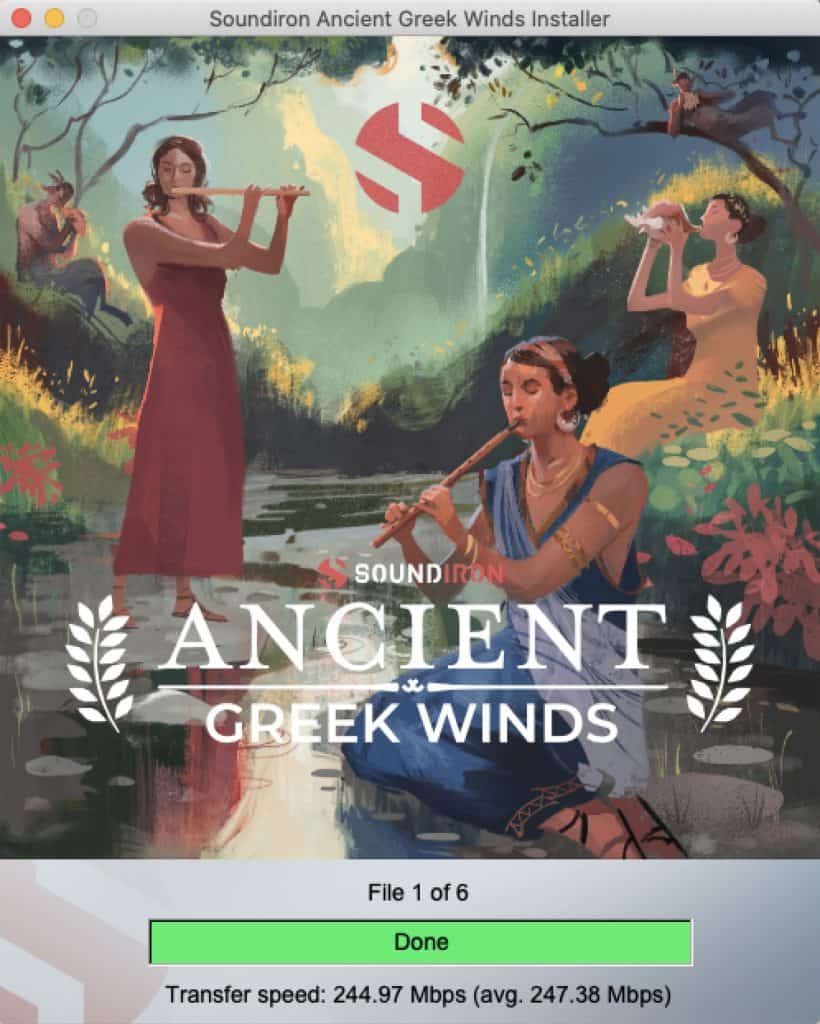 Pricing and Availability
You can purchase Ancient Greek Winds on sale now for $44.00 (MSRP $59) Hurry, Sale Ends July 20th, 2021!