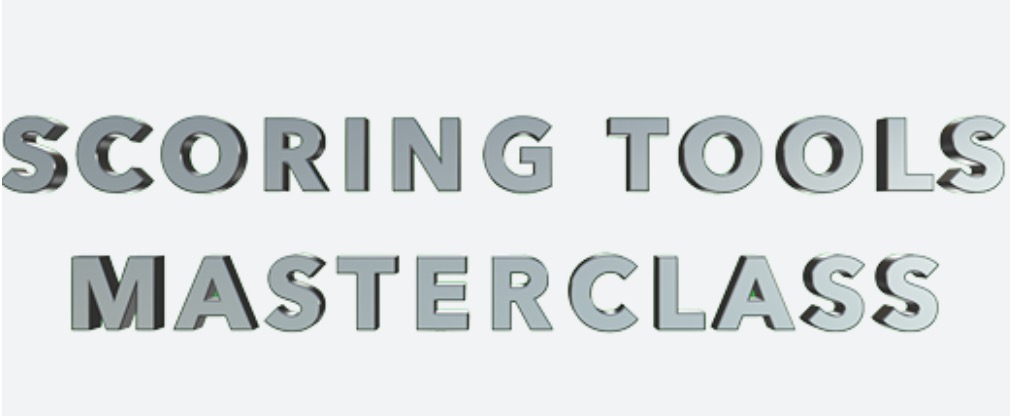 ARPOLOGY – Cinematic Dimensions
by Sample Logic Review
Today we are reviewing ARPOLOGY – Cinematic Dimensions (Affiliate Link) by Sample Logic which has It has been in development for a year.
In 2012 Sample Logic developed an arpeggiator that bounced up the industry. This ground-breaking piece of scripting was named the "Step Animator," and it became the driving force behind a fantastic multi-genre sample library, the original ARPOLOGY.
Compared to the legacy product the new library ARPOLOGY – Cinematic Dimensions (Affiliate Link) increases the power of ARPOLOGY considerably with the extension of an all innovative 4-core performance engine. With the new engine, you can now individually animate four instruments to create one cohesive sound. Sample Logic did send a review copy with no strings attached.
Installation
After purchase, you receive codes to download the library through the Continuata Tool. Downloading and installation are done comfortably. The tool used is an excellent method to distribute libraries. The library requires the full retail version of Kontakt, version 5.8 or higher (Will not work in the free Kontakt Player!). You need 24 GB free disk space for CINEMATIC DIMENSIONS sample content.
If for some reason ARPOLOGY CINEMATIC DIMENSIONS will not load correctly or is missing presets, please look inside the CINEMATIC DIMENSIONS folder for a folder called "Presets – Arpology 2" and move it to the Kontakt 5 folder located n users/documents/Native Instruments/Kontakt 5. I did need to do that as I did run into this issue. If you run into the issue, you will see an empty preset folder
and when you select one of the "invisible" ones you see this:
This issue above can be easily fixed follow the instructions above.
Sound
After launching the legacy ARPOLOGY library in 2012 Sample Logic is staggering composer again and in a very positive way. ARPOLOGY – Cinematic Dimensions is more efficient and includes 23+GB of sampled instruments (combining original ARPOLOGY and newly recorded content).
The new library ARPOLOGY – Cinematic Dimensions (Affiliate Link) takes sequencing and arpeggiated sounds to an entirely different level. The library has been specially designed for musical movement.
The included presets makes it easy for you as a composer to start composing to picture. As it has been said about other Sample Logic libraries the job of a composer gets almost to easy as you can produce with this support of the features and variation through randomization produce and compose scores and tracks with ease.
ARPOLOGY – Cinematic Dimensions Features:
1,200+ presets
23+GB Sample Content
Drag & Drop MIDI patterns from ARPOLOGY into your DAW
The dynamic meta-tag browsing system
Sample Logic's proprietary 4-core Step Animator with XY Mixer
Entirely "randomizable" interface for instant and infinite inspiration
Hot-swappable effects chain technology
User interface & Usability
Sample Logic has designed the UI and included features by considering end users needs to produce in an effective way scores, background music and other musical elements with ease. The tools allow you to create a score for example in the competitive trailer business quickly and when you are under tight deadlines.
ARPOLOGY – Cinematic Dimensions (Affiliate Link) quadruples the power of the original ARPOLOGY with the addition of an all-new 4-core performance engine, individually animating four instruments to create one cohesive sound.
Let's Sample Logic describe the interface which  is divided into four main sections: CORE, STEP, MIX & MASTER
CORE:
Use this section to load individual sound core presets or sound sources into any of the four cores. At the center of the CORE, an interface is an XY controller used to blend the mix of the four cores visually. The XY controller movements can be assigned to a hardware controller or animated with a preset automaton pattern. Additionally, record custom XY movements to play back each time a note is triggered right inside the interface.
STEP:
This is where the magic happens…programming animation to all four cores. In this section, add movement in 2 ways: through the Step Animator and or via the Dynamic FX Animator, which allows for easy FX automation. The Step Animator gives each core a unique arp sequence. This isn't just a run-of-the-mill arpeggiator as it has many more customizable functions and performance parameters than just a standard arpeggiator. Set the length and attributes of each step independently with up to 128 levels.
The STEP section has over 300 unique animation presets, all randomizable to conjure up new patterns on the fly. Also, use the dynamic browser to load up just the step pattern of any of the main presets via the browser filter section, resulting in limitless combinations of sounds and animations. The lower half of the expanded STEP section has six effects slots with over 25 different effects to choose from, and each of these can be animated. The Step Animator and Dynamic FX Animators are on separate internal clocks, allowing even more freedom to create syncopated and polyrhythms between each core.
MIX:
Similar in layout to the CORE window, the MIX window is tailored towards mixing each core. Adjust attack, release, EQ, energizer and more.
MASTER:
This is where everything gets summed into a stereo mix. The master section houses eight dynamic effect inserts that allow for custom master effects chain, applying the parameters to all four cores. This is extremely handy for polishing the entire instrument as a seamless whole. From compression and saturation to delay and reverb, use the many and varied controls to make presets production-ready instantly.
Presets
The library owns more than 1200 presets designed to produce adjustable sequencing and arpeggiated scores for all sorts of cinematic productions. An included browser lets you explore every sound available in the library.
The included presets are distinct in style and scope. The library emphasizes efficacious built-in randomization feature which can automatically inspire you as a composer in an infinite amount of ways. The randomization features remix fragments of presets to produce a uniquely original cinematic sequence – all at the click of a button. You can define which parts of the instrument or library the random function effects.
UI continued
When you work with the UI, you can find through the randomization tool or presets a good starting place. You can keep the instruments and effects you like and shape the cores playing that need adjustment and voila you do have what you need in no time especially when you used the interface a few times.
Rating:  Five out of five stars
ARPOLOGY – Cinematic Dimensions (Affiliate Link) is an extensive collection of moving sounds and instruments all easily accessible through more than 1200 presets. Sample Logic products are an exceptional investment for anyone who needs to produce on a tight deadline or is in need of excellent moving sounds that work in many genres, trailer, anything to picture and for games.