Freebies From Izotope And Native
Unprecedented alliance of top brands opens up new creative possibilities for musicians, producers, and audio engineers

iZotope
---
iZotope, the experts in intelligent audio technology, and Native Instruments, the leading manufacturer of music creation products, announced that they have teamed up to form a new technology group backed by Francisco Partners and EMH Partners. Both companies hold a shared vision of a seamless creative experience and are creating this unprecedented alliance to shape the future of music-making and audio production. Already in January 2021, Francisco Partners, a leading global investment firm that specializes in partnering with technology businesses, invested in Native Instruments to help accelerate its growth trajectory.
With strong identities of their own, Native Instruments and iZotope will each continue to operate independently, serving the global creator community with the strength of their unique capabilities. There will be no structural changes to either entity, with both continuing under the same leadership, and with the same accomplished teams. Mark Ethier, co-founder and CEO of iZotope, and Constantin Koehncke, CEO of Native Instruments, will work alongside each other on the future and vision of this new alliance as co-presidents of the group.
Native has joined forces with iZotope, and to make it official they teaming up to bring all of their customers Ozone Elements and HYBRID KEYS for free! Get your free copy of each below, plus get a 25,00 € voucher for both online shops here.
iZotope's intelligent audio technology helps musicians, music producers, and audio post engineers focus on their craft rather than the tech behind it. For more than 20 years, Native Instruments has been at the heart of musical innovation.  Native Instruments and iZotope became partners in March 2021.
There's never been a more exciting time for the production of sound, with the appetite for a streamlined experience only increasing. The goal of this alliance is to better support the creative community through close collaboration, the sharing of knowledge and technology, and the enhancement of product offerings. As a collective force, this duo will generate a more cohesive audio ecosystem, to help creators no matter where they are in their journey. 
"Through our personal passions for music, we find Native Instruments and iZotope to be two impressive pillars of the audio creation industry. As we have gotten to know each company and their teams, we are convinced that they will transform and expand the industry by working together, " concludes Matt Spetzler, Co-Head Europe and Partner at Francisco Partners. Adds Mario Razzini, Principal at Francisco Partners, "Our role is to champion their shared mission, providing strategic business support and resources to enable their success. We can't wait to see what this group accomplishes for producers, engineers and musicians."
OZONE ELEMENTS
Master your tracks with confidence, whether you're a producer or a seasoned engineer. Ozone Elements has the essential tools you need to get your music sounding great on any format without missing a beat. Quickly find a starting point with Master Assistant, identify problem spots with the Equalizer module, dial in the stereo field of your mix with Imager, and utilize the legendary Ozone Maximizer to add loudness to your song. Ozone Elements comes with Native Instruments NKS Support, so you can easily access these effects in your Native instruments workflow.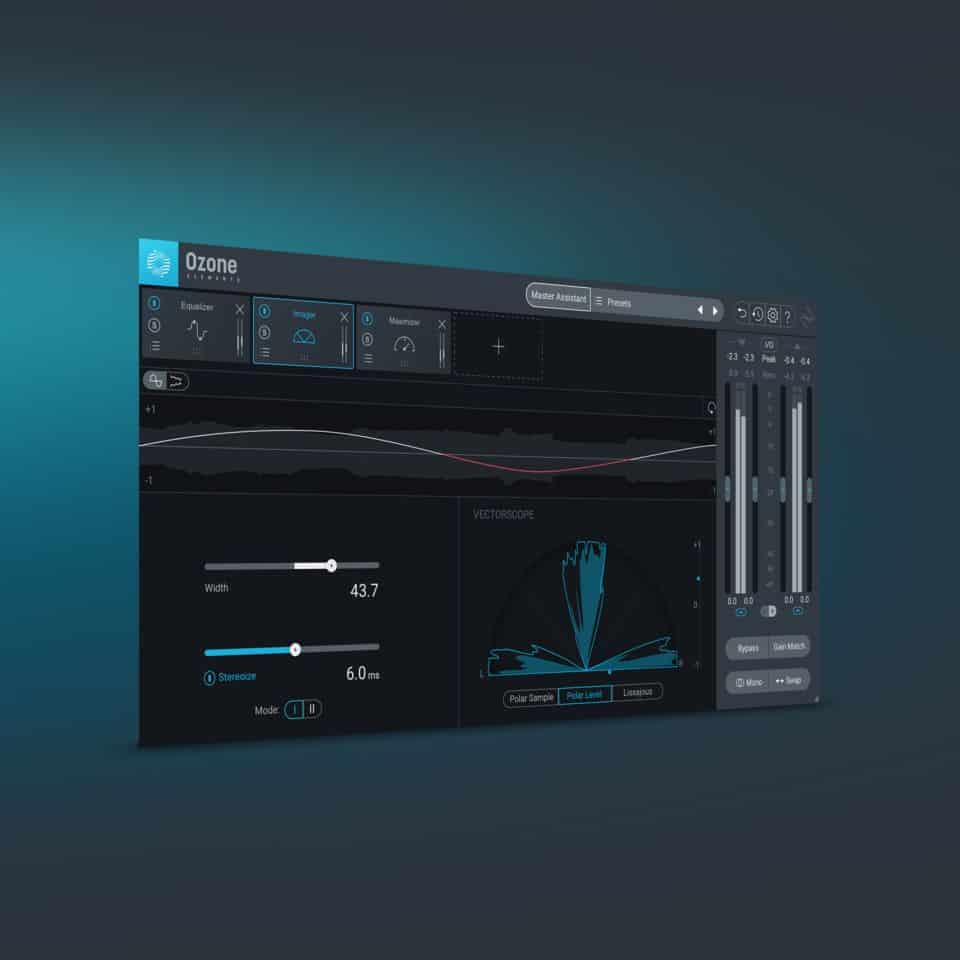 HYBRID KEYS
Plucks, pianos, synths, mallets, and more – HYBRID KEYS blends a huge range of sounds to create unconventional keys that are great for melodic duties on everything from heavy-hitting drill to wonky electronic workouts. Kick things off with an extensive collection of presets and macros from top sound designers, and take things further with in-depth editing and easy customization.
About iZotope
Founded in 2001, iZotope designs software, plug-ins, hardware, and mobile apps powered by the highest quality audio processing, machine learning, and strikingly intuitive interfaces. Their intelligent audio technology helps musicians, music producers, and audio post engineers focus on their craft rather than the tech behind it. This past year marked a surge of creative expression within the iZotope community, with a 72% uptick in product usage and an 82% increase in new customers over 2019. Flagship innovations—like Ozone for mastering, RX for audio repair and the Spire recording platform—are the industry standard for people working in music, TV, film and podcasts, with accolades that include two Primetime Engineering Emmy Awards and a Scientific and Engineering Award from the Academy of Motion Picture Arts and Sciences. To support this new endeavor, Stifel acted as exclusive financial advisor to iZotope.

About Native Instruments
For more than 20 years, Native Instruments has been at the heart of musical innovation. They have established communities, pushed technological boundaries, and opened new creative horizons for amateurs and professionals alike. Since its founding in Berlin in 1996, Native Instruments has become one of the largest and most influential companies in the music technology industry, providing hardware and software to more than 1.5 million monthly active creators – from award-winning artists to first-time producers. Driven by their mission to make music creation more inclusive, Native Instruments aims to provide seamless experiences for music makers with more accessible points of entry.
Pricing and Availability
This special offer is valid from May 18, 2021 until May 31, 2021, at the NI online shop and on iZotope memberships.