Ethera EVI by Zero-G Review
Ethera EVI is aiming at a composer who needs new content when composing cinematic music. If you own one of the other Ethera libraries, the samples are entirely Fresh. Ethera EVI is produced by Sound Designer & Composer Stefano Maccarelli and features Clara Sorace. ETHERA EVI is built to fit the demands of the contemporary composer and sound designer.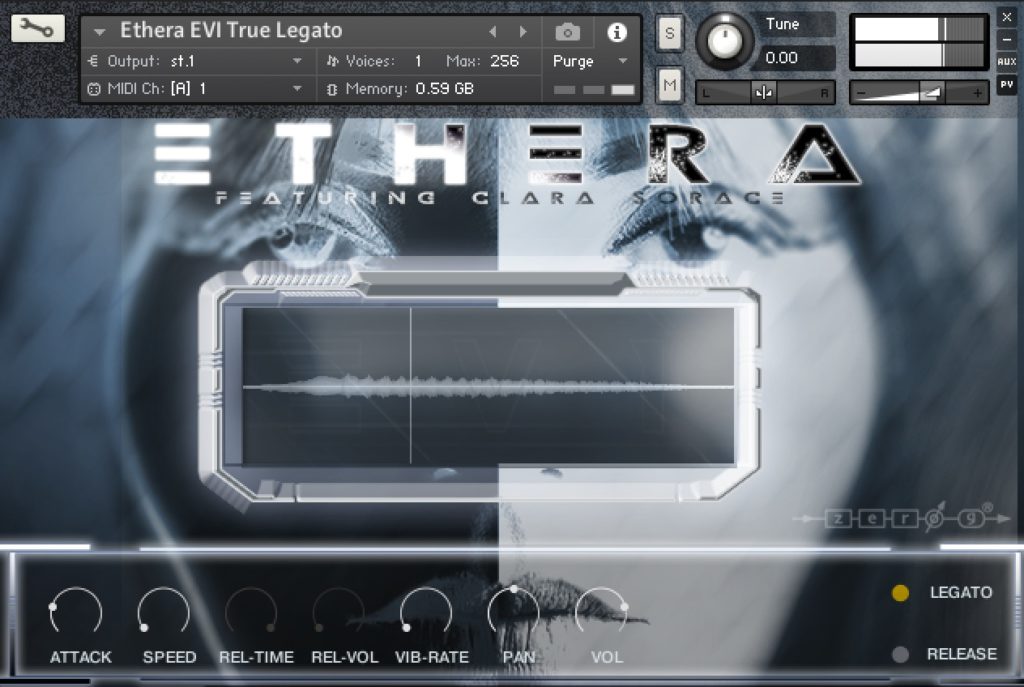 Ethera EVI consists of four main instruments
Ethera EVI Vocal True Legato Instrument
Ethera EVI Vocal Phrases Instrument
Ethera EVI Vocal Builder
Ethera EVI Synth
Installation
ETHERA EVI requires the FULL version of Kontakt 5.7.3 or higher – it will not work with the free Kontakt Player. Make sure you have the full text of Kontakt and do a batch re-save before using the library. You receive more than of 18GB of samples in Kontakt overall.
Sound
Ethera EVI is an extensive collection of high sounding vocals, Arps, Drums, Keys, Pads, Seq, and 1GB of electronic drum loops. There is also an additional acoustic 1928 piano felt included.
There are different vocal instruments included, the vocal correct legato version is based layers of sound and joined the club of libraries that offer authentic legato Vocal instruments. The second vocal library contains more than 1000 Vocal Phrases.
So far the name or let's call it brand Ethera did stand for outstanding vocal performances. The sound is overall exceptional excellent; the UI lacks what could be done these days with Kontakt. When you start using the library, you do see that beyond the vocals you receive an extensive NKI amount of different synths, keyboards, and drum/percussion are incorporated. There are also a large variety of electro dum samples included.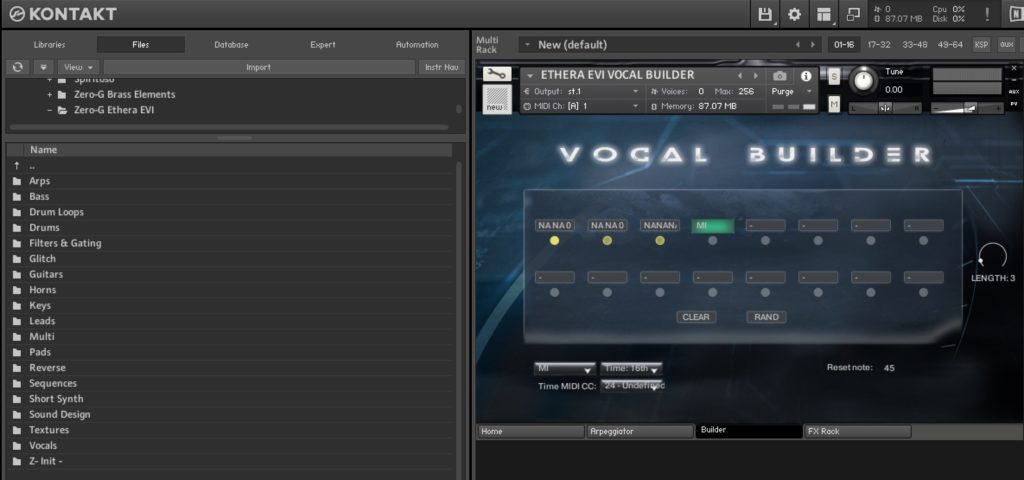 User interface & Usability
I want to point out that this library supports Roli Seaboard (Synth Legato Glide & Mono Aftertouch) and comes with 800 presets to get you started. The UI is ok and almost up to the current standards. For details on how to use the library take a look at the manual. The Vocal Builder is not up to the present standard that you see from other developers when it comes to building phrases.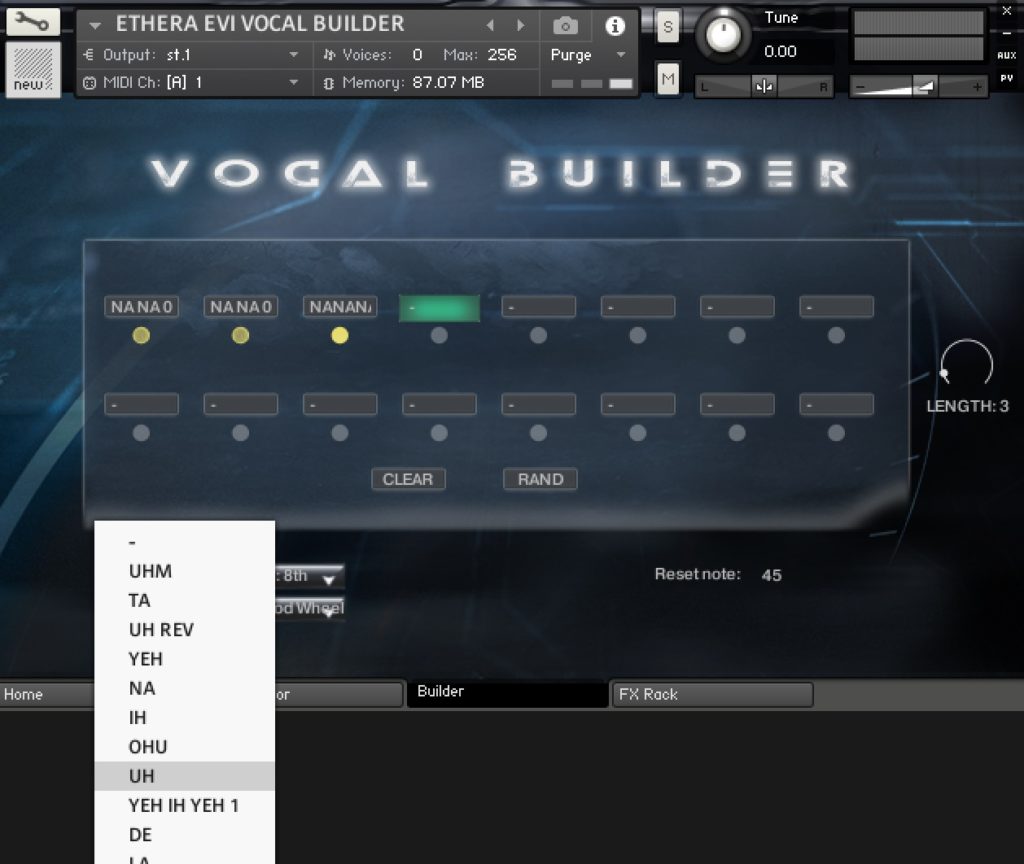 Rating:  Four out of five stars
Ethera EVI is an excellent collection of tone, instruments, and sounds to compose to picture. The four stars score is because of it's essential and could be an enhanced interface that is lacking behind especially when it comes to the Vocal Builder feature. The content is top notch as the other Ethera instrument libraries that have been launched in the past.