If you're someone who loves music and creativity, then becoming a sound designer may be the perfect career choice for you. Sound designers are responsible for creating and editing sound effects and music for films, television shows, video games, and other multimedia productions. They must have a strong understanding of audio engineering principles as well as a creative flair for music composition and sound design.
How to Become a Sound Designer
How to Become a Sound Designer? There are several ways to become a sound designer. One popular route is to earn an audio engineering degree from an accredited college or university. Alternatively, many sound designers have backgrounds in music composition or filmmaking, so they may be able to find work in this field with little or no formal training. However, having a degree in audio engineering will give you a strong foundation for this career and can provide you with an edge compared to other applicants.
Sound Designers Work Areas
Sound designers are needed in most areas of the entertainment industry, including film studios, radio stations, recording studios, advertising agencies, video game companies, computer software firms, multimedia developers, music producers, and performance venues.
This profession offers many opportunities for advancement as well as job satisfaction. If you enjoy listening to music, working with audio equipment, and pushing the creative envelope, then becoming a sound designer may be right for you.
One of the main challenges people face when trying to become a sound designer is that they don't know where to start. There are many different colleges and universities that offer audio engineering degrees, but not all of them are created equal. It's important to do your research and find a program that will provide you with the skills and knowledge you need to succeed in this field.
Another challenge people face is getting their work noticed. It can be difficult to break into the entertainment industry, especially if you don't have any formal training or experience. However, it is definitely possible to make a name for yourself in this field with hard work and perseverance.
Deadline After Deadline
Sound designers also often have to deal with tight deadlines and last-minute changes. If you work in this profession, then you'll have to learn how to adapt quickly and handle a wide range of tasks. You will need strong communication skills as well since sound designers usually work with other people on a daily basis.
In most cases, becoming a successful sound designer requires years of hard work and dedication. However, if you have the right blend of skills, creativity, and motivation then it is definitely possible.
So if you think that sound design might be the perfect career choice for you, do some research at colleges and universities near you to see what audio engineering degree programs they offer. Also take some time to explore your options so that you can find one that matches your needs. With a little bit of luck and enough determination, soon you'll be designing sounds for hit movies, TV shows, video games, or multimedia projects.
Recruiters are often looking for candidates who are strong in the following areas:
Communication skills – Must be able to work well with others and communicate effectively through writing and speaking
Hands-on experience – Must have previous experience with audio engineering equipment and software programs
Organizational skills – Must be able to complete tasks within set timeframes without forgetting important details
Problem-solving skills – Must have the ability to identify problems and provide quick solutions before they become serious issues
A bachelor's degree is usually required for this profession. To increase your chances of success, search for colleges that offer an audio engineering program that will give you a solid foundation for this career.
You can also gain valuable experience by volunteering or interning at recording studios, movie studios, concert venues, etc. The more hands-on experience you have working with sound editing software and other audio equipment, the better off you will be once you graduate.
Is a Sound Designer Role My Perfect Job?
You may be wondering if becoming a sound designer is the right career choice for you. Here are some reasons why you might want to consider this profession: 
You have a passion for music and sound.
You want to use your creativity to help create sounds that evoke emotion in people.
You want to work in a creative and collaborative environment.
You enjoy working with technology and are interested in learning about new audio software and hardware.
You are willing to put in the hard work it takes to break into this competitive field.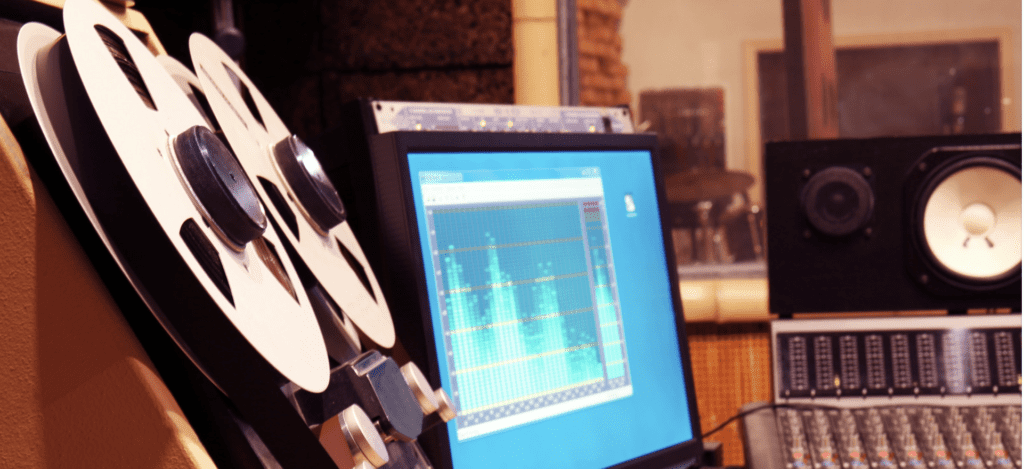 What Does a Sound Designer Do?
A sound designer's main responsibility is creating original music compositions along with matching sound effects for multimedia productions including movies, television shows, video games, and advertisements.
They also edit or alter existing sound bites to make them more appropriate for a specific project, such as video games and other interactive productions. Generally, this process includes adding audio effects like echoes and filters along with digital editing tools to enhance the audio clip's overall quality.
They must also oversee all audio elements associated with a production; these elements may include dialogue, sound effects, music scores, voiceovers, and environmental sounds. A sound designer works with a team of people to get the best possible results for each project including producers, musicians, actors, technical directors, and film editors.
Skills Needed to Be a Sound Designer
To become a successful sound designer, you will need a strong technical understanding of audio equipment and engineering. You'll also need to have a creative flair for composing both music and sound effects, as well as a thorough understanding of the different types of sounds used in multimedia productions.
In some cases, experts recommend that individuals interested in this career should first work as an intern with a sound design firm or production studio to gain hands-on experience.
Audio Engineering Knowledge
It is important for sound designers to understand how audio recording equipment works. This includes microphones, mixers, amplifiers, and sound cards that are used for capturing different sounds.
As the technology used in this field continues to rapidly evolve, it is essential that sound designers keep up with all new advancements in digital audio tools and software programs.
Creativity
Sound designers must be able creative individuals who can think outside of the box when it comes to creating original music compositions and sound effects.  They should also have a strong understanding of pace, tone, timing, and melody so their work meshes well with other multimedia elements.
Sound Effect Editing Skills
Sound designers will need to have strong editing skills so they can modify pre-existing sound clips for use in their projects. They should be familiar with the different types of sounds used in multimedia, including dialogue, music scores, voiceovers, and environmental sounds.
Getting Started as a Sound Designer
This career path requires extensive education and training, usually at the bachelor's degree level or higher. Individuals can attend college to earn an associate or bachelor's degree in music composition with a concentration in sound design. Some schools also offer degrees in audio production that include courses on mixing music and creating sound effects for multimedia projects.
Work Experience (Internships and Apprenticeships)
Individuals interested in becoming sound designers should consider looking for internships or apprenticeship opportunities to gain hands-on experience with this profession. These types of positions are common within the entertainment industry, especially with recording studios, film companies, post-production houses, advertising agencies, game developers, video game publishers, radio stations, and television production firms.
Concerns and Drawbacks While this career can be rewarding in many ways, it also comes with several challenges that you must prepare for ahead of time including long periods of working alone without much social interaction; having to deal with tight deadlines; meeting high standards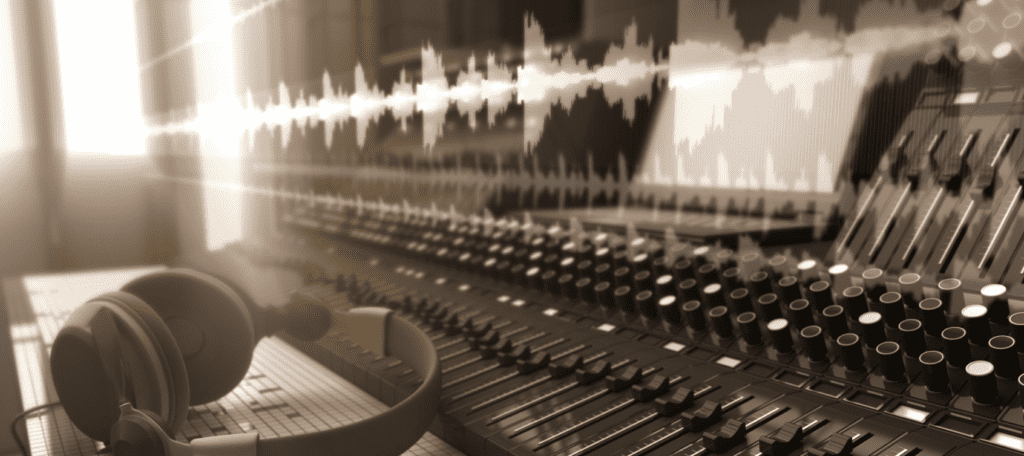 How to Become a Sound Designer
A bachelor's degree in audio engineering is the most common educational path to becoming a sound designer, but you can also find work within this field without formal training. Generally, these professionals have backgrounds in either music composition or filmmaking and continue their education by taking classes related to sound design and digital editing.
Although many successful sound designers began their careers as musicians or filmmakers, this isn't always the case; some people just develop an affinity for sound equipment and enjoy experimenting with different types of sounds and compositions later on in life.
You may want to start by contacting local recording studios, broadcast companies, multimedia development firms, film studios, video game companies, and ad agencies to find out which firms are currently hiring. You may also submit your resume online to several of these organizations at once via an online job board like Monster or Careerbuilder.
Once you land a job in this field, it's important to continually hone your skills through ongoing training and education so you can stay ahead of the competition within this highly competitive industry.
Salary Outlook for Sound Designers
The U.S. Bureau of Labor Statistics does not have salary information specifically for sound designers, but according to its Occupational Outlook Handbook, audio equipment technicians (which includes sound designers) earned a median wage of $28,110 per year as of May 2012. The highest 10 percent in this profession earned more than $65,590 annually.
Pros and Cons of Being a Sound Designer
Because becoming a successful sound designer takes hard work and dedication, the profession is not always easy to break into. A strong passion for music along with multimedia production techniques are also necessary to excel in this career field, which of course isn't for everyone.
However, there are many pros that make choosing this profession worth it including self-employment opportunities, the ability to try different types of sounds during each project, working with some very creative people on various multimedia productions, and doing something you love every day.
On the other hand, you'll need to make sacrifices like working long hours or weekends when needed for projects due to tight deadlines. Your work is also not always visible to others, so credit for your contributions may go unrecognized.
If you're interested in this type of work, the pros certainly outweigh the cons. For more information on breaking into this career field or how to become a successful sound designer through ongoing training and advancement, please check out some of the other articles on this website covering these topics.

Conclusion
Becoming a sound designer can be an interesting and rewarding career choice. It can also be quite challenging to break into this field, but it is definitely possible with the right skills and determination. In this article, we will explore what a sound designer does, the skills needed to be successful in this profession, and how to go about becoming one yourself. We will also take a look at the job outlook for sound designers as well as their expected salary range. Finally, we will discuss some of the pros and cons of this career choice.
How to Become a Sound Designer FAQ
What Type of Degree Will I Need to Become a Sound Designer?
The short answer is you won't necessarily need a degree to become a professional sound designer. However, it certainly helps if you at least have some experience in music or multimedia production.
While most companies are looking for individuals with degrees, many projects can be handled by freelancers who are good at what they do and may not have the time or resources to find someone else.
However, continuing your education through courses related specifically to sound design will definitely help you stay ahead of the competition within this highly competitive industry. You may also want to consider taking courses that teach digital editing or multimedia programing skills so you can offer more services to clients in the future.
Who Are Some of the Most Successful Sound Designers?
Two very successful sound designers are Gary Rydstrom and Ben Burtt.
Gary Rydstrom is a seven-time Oscar winner who mainly specializes in sound design for films. He has worked on projects like "Terminator 2: Judgement Day," "Saving Private Ryan," and "Jurassic Park."
Ben Burtt is also an Oscar winning designer who has done work on movies like Star Wars, E.T., Indiana Jones, and WALL-E. He was even nominated for an Academy Award in 2012 for his sound design work on "Star Wars: The Phantom Menace."
What Will My Workday Be Like as a Sound Designer?
The average workday for a sound designer varies depending on the employer and the current project at hand.
The nature of freelance work can cause long hours and tight deadlines as well as unpredictable schedules since you need to make yourself available to meet with clients or complete assignments when needed. If you decide to pursue employment with one company, your schedule will be more consistent but may still require shifts outside of regular business hours.
Sound designers spend their days working with audio equipment such as microphones and software like Pro Tools, Adobe Audition, Logic Audio, Reaper, or Sound Forge. They also spend time networking with other professionals in this field along with recording sound effects from various sources.
What Are Some Helpful Skills for a Sound Designer?
To become a successful sound designer, it's important to have an open mind and the ability to take direction. You also need to be creative, versatile, driven, and organized since you're responsible for coming up with ideas for projects as well as managing each step of the process until they are completed.
With computer programs becoming more advanced every year, learning how to use digital editing software is extremely beneficial in this profession. Knowledge of music theory is also helpful if you plan on creating your own sounds or composing melodies. Knowing how to play an instrument can be useful if you plan on doing field recordings yourself or are interested in designing sound effects for musical projects. Learning about acoustics is another plus since there are many factors that can affect sound quality.
How Will a Sound Designer's Career Progress?
Most sound designers begin their careers by taking on jobs that require basic skills and work their way up from there as they gain experience.
Once you have a few years under your belt, you may want to spend some time working on smaller projects for indie films or finishing school with an emphasis in sound design or multimedia production which can make you more marketable when looking for full-time employment. Over the course of your career, it will be helpful to participate in as many networking events as possible since these can lead to potential job opportunities.
Where Are Some Places I Can Find Jobs as a Sound Designer?
Most positions are available through connections made within the industry. However, there are websites that have job listings for this profession. These include:
A few examples of the types of companies that hire sound designers are recording studios, advertising firms, multimedia production houses, video game companies (although many more now hire game composers), and post-production houses.