HYBRID Bundle by Sample Fuel Review
In our review of the HYBRID Bundle by Sample Fuel, we are looking at a sound collection for Halion 6 and Halion 6 SE. The bundle is combining two products POLY and WAVE.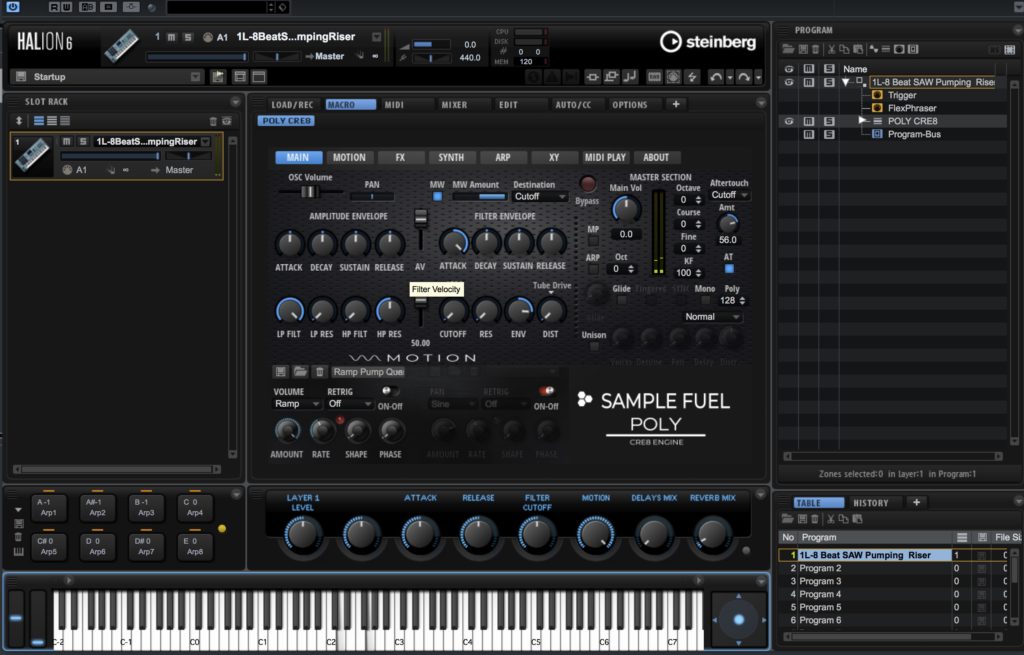 Danny Lux is the key person behind Sample Fuel, Danny composes and scores for various television shows. Currently, he has more than 100 credits on his IMDB page including Grey's Anatomy, Raising Hope, My Name is Earl and The Good Wife, among many others.. Sample Fuel did send a review copy with no strings attached.
Installation
Due to my not working so often with Halion 6 or Halion SE I did struggle with the setup which is a multistep process, I did give up at some moment but got it sorted out at the end. This is due to the way Halion works with sample patches, more straightforward install methods like we know from Omni or other samplers would really help the player.
One issue that I face was that I did need to update the Halion player, so my advice is if you do run into a problem with Steinberg's Halion software do update and keep trying. So make sure you have the latest version of HALion Sonic SE or HALion 6 installed. The HYBRID Bundle requires HALion Sonic SE 3.1.10 FREE, HALion Sonic 3.1.10 or HALion 6.1.10 or higher. Works with soft e-licenser or USB.
Sample Fuel did improve the installation and made it more comfortable since the first review published. Outstanding move from the company to develop the installation process.
Sound
You get in the bundle two software synthesizers: POLY and WAVE.
POLY is a contemporary, traditional three oscillator synth with eight de-tunable voices and comprises Sub and Noise oscillators. Wave is a smart dual oscillator Wavetable synthesizer with a Sub and Noise oscillator.
The sound sets inspire your next track and sound deep and vibrant if needed. The sets include some usable and mellow presets and have a very wide musical palette.
Poly & Wave characteristics:
Poly is a modern classic three oscillator synth with eight de-tunable voices. Also includes sub and noise oscillators.
Wave is a modern dual oscillator wavetable synthesizer with a sub and noise oscillator.
Presets have up to 2 layers, and you can load patches in up to 16 slots that can be used multi-timbral or layered by assigning patches to the same midi channel.
The user interface that provides all the functionality you would reach for during composing or performing.
18 different insert effects.
61 Total effects via the aux channels.
8 Quick Control knobs to access the most common parameters for fast adjustments.
No USB-elicenser key required. It works with soft elicenser or USB.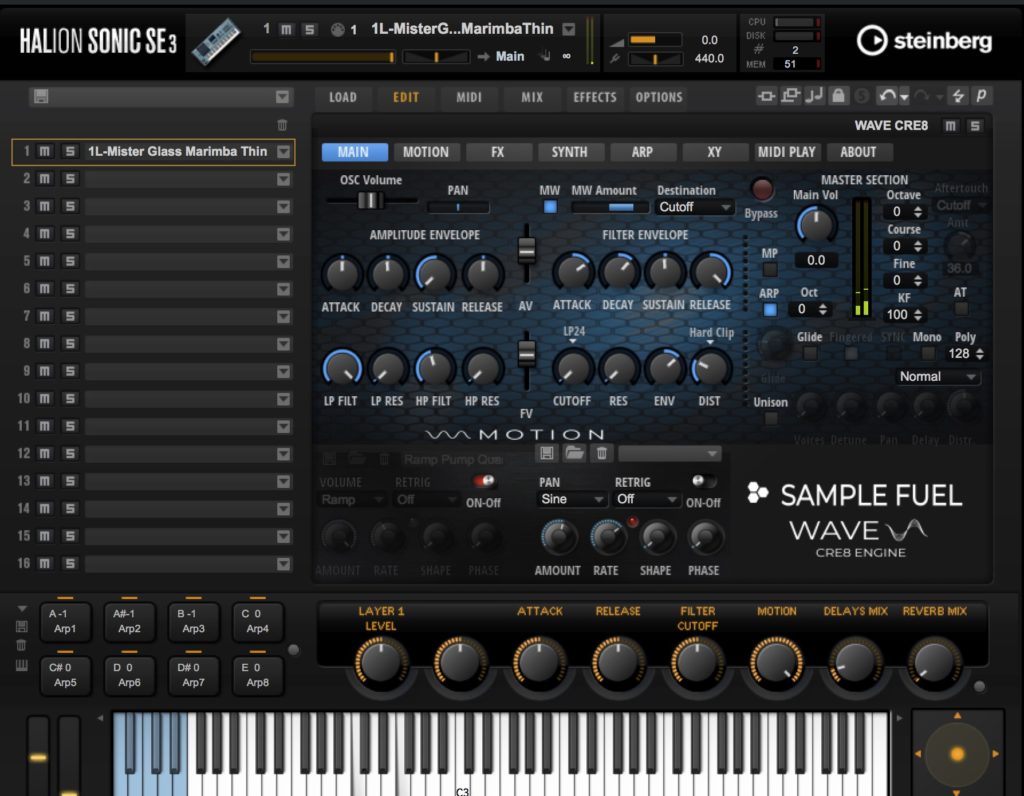 The developer gives some insides into the filters available in the engine powering POLY and WAVE: The main synth filter with VCF section has 24 filter shapes and five distortion modes. There are also unique morphing filters that seamlessly blend between up to 4 out of 24 filter types via the XY Page. The X and Y for the quad filter can be modulated by LFO's, Step Envelopes, the arpeggiator or User Envelopes to create exciting filter motion.
There is also another XY morphing filter choice that can come after the central filter section via the FX page. The X or Y can have one of the 24 filter types as well." Says Danny Lux and continues "Finally there is a fixed HI Pass and Lo-Pass filter always engaged at the end of the signal chain.
Both POLY and WAVE have beneficial patch programming especially if you use them for scoring applications. Every patch has filter cutoff assigned to the mod wheel by default. The HYBRID BUNDLE comes with almost 500 patches with the goal of making only sounds that we would personally use in our own compositions with lots of movement. Much of the value that you get is a massive amount of amazing patches that are useful…not just a few and the rest are "throw away"". You will be able to get great sounding tracks incredibly fast and easy.
As you do know I love to do sound design with additional software effects and hardware, the included sounds offer excellent opportunities for sound design to create new unheard sounds and vibes. When it comes to sound design tools from 2CAudio,  Audio Damage, BOOMLibrary, FabFilter, Goodhertz, IKMultimedia, KILOHEARTS, Krotos,  Kush, Sugar Bytes, and others, do indeed help in the with sound shaping.
The HYBRID BUNDLE includes hundreds to support these two new synths that enter the market at a lower price point and with high quality.  The bundle that includes additional 30isch Multi-patches that combine both POLY and WAVE, those sounds are only in the bundle.
Update: Sample Fuel did increased WAVE today and added 46 new rhythmic percussion patches to Wave CRE8. All users that purchased prior May, 24th 2018 should have received an email with a link to download the new patches. If you obtain WAVE after that date the extended content is included.
User interface & Usability
The UI designed by Sample Fuel was designed to support these kinds of libraries. Danny Lux did do an excellent job when he created CRE8. CRE8 is the interface that powers both libraries.
I did struggle with the Halion Interface. This is not about the product content reviewed here it is an underlying issue I do see with the Steinberg solution.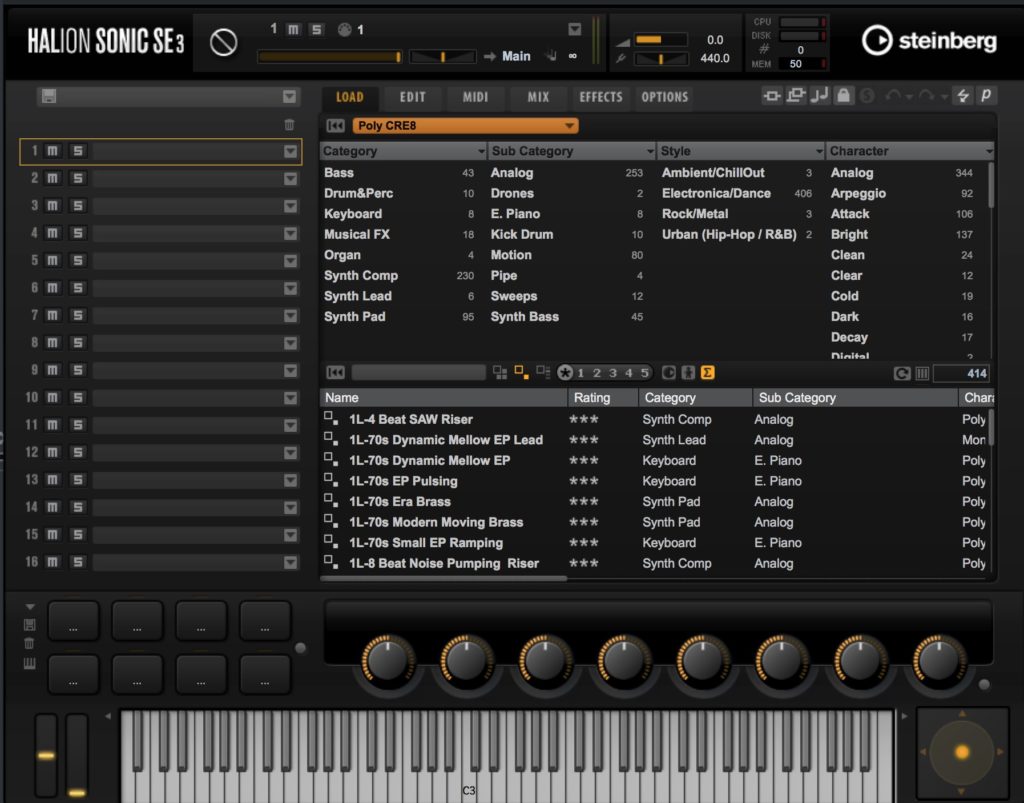 Rating:  Five out of five stars
HYBRID Bundle is an excellent way to start a new company and become known to the composer community. The sound sets are ready to use and have the unique vibe and freshness the composer looks for. Git it a try with the free version of POLY which includes 40 patches. The included Halion sound banks are produced to sit firmly in modern compositions without being overpowering. The vibe of the added sounds do inspire your arrangements and are a good starting point.
Sample Fuel updated the libraries and additional libraries for Halion have been launched which have been all stellar. It is great to see a small boutique producer provide enhancing updates and if you look at the full range of Sample Fuel libraries they jus rock. (Rating increased)