RedMod Moog Tribute for Omnisphere 2
Rocky Mountain Sounds launched RedMod Moog Tribute for Omnisphere 2. This soundset is based on the so called "The Bob Moog Tribute Library." The Bob Moog Tribute Library is a special fund-raising collection sold by Spectrasonics and is REQUIRED to use these sounds. This soundset requires Omnisphere 2 AND the Bob Moog Tribute Library available HERE. Ensure you have the Bob Moog tribute library installed as this collection will not work without it.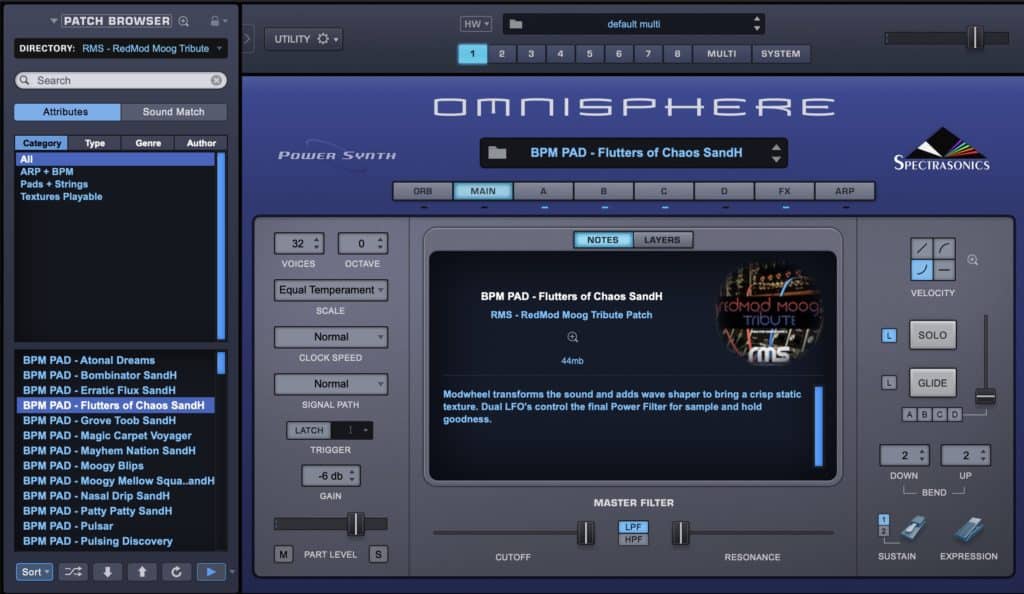 Inject extreme character-filled pads into your next project. Perfect for ambient and sci-fi cinematic uses – RedMod pads will deliver. The massive new update brings the total patch count to 120. More layers of awesome soundsources were utilized to create amazing new textures. New BPM pads were added exploring pulsating and Sample and Hold techniques for intriguing layering possibilities (which are also explored in the multis)​
50 multis were created that explored stacking pads to create deep textures and inspiring combinations. Take a trip down memory lane with combinations that include infamous "Atmosphere" vox and string pads. These showcase the power of layering soft with gritty and dark textures. A handful of percussion BPM pads showcase some of the new Arp features. Bonus Sub Phatty custom soundsources are included for new content that doesn't exist in either the Omnisphere 2 or Moog Tribute sample set.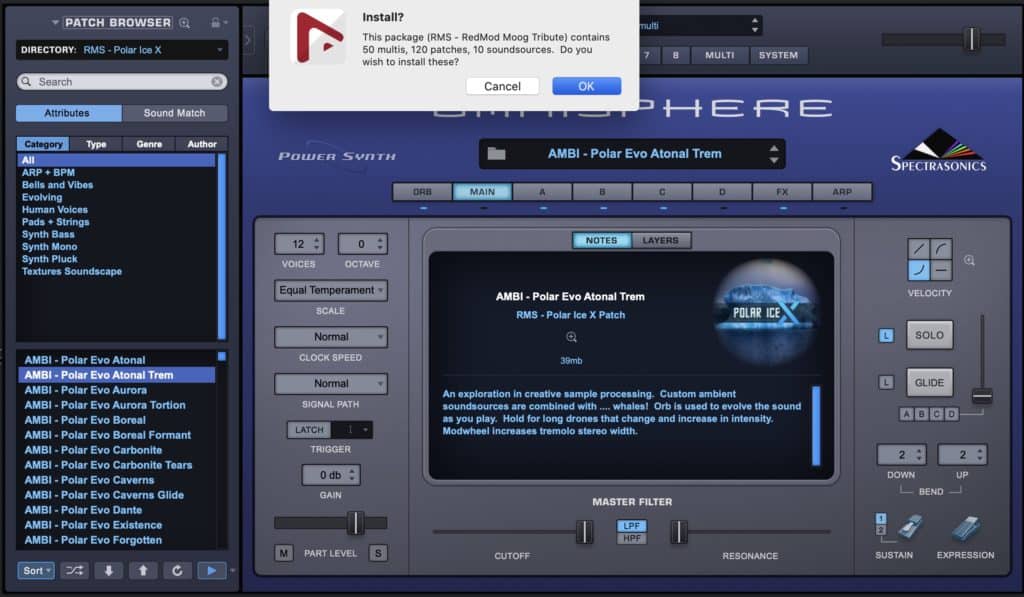 PlugInGuru Unified Edition included. For users of PlugInGuru's Unify performance host and plugin- RedMod Moog Tribute includes a simple drag and drop .guru installation file that will provide you with all the patches and multis from the Omnisphere edition (plus 10 bonus Unify patches). All patches have been assigned to an assortment of effects that can be adjusted using the 8 macro knobs. Add side-chain, amazing reverb or delay, and transform each sound with a dedicated distortion.
Pricing and Availability
Rocky Mountain Sounds – RedMod Moog Tribute for Omnisphere 2 is available now.