Get to Know the DEADBOW Sound Collection and Creator, Alessandro Romeo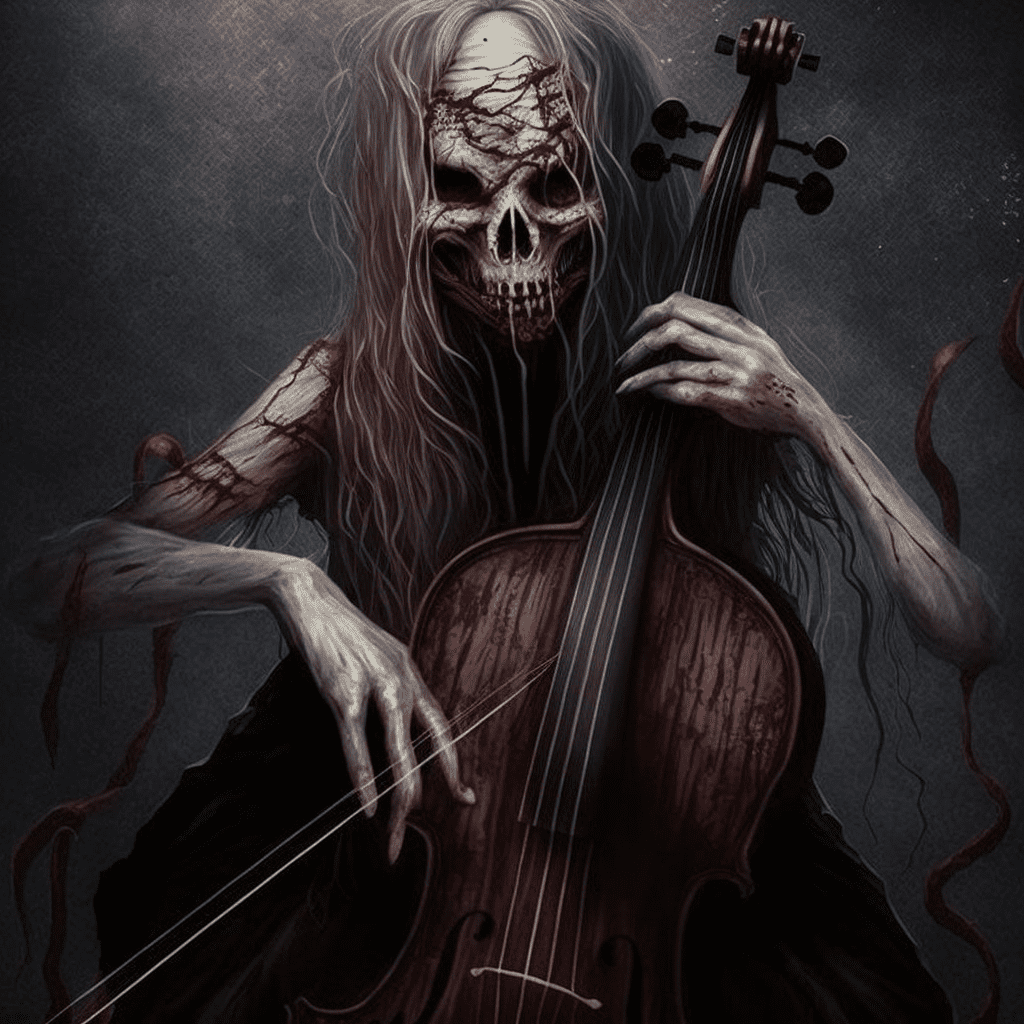 Alessandro Romeo is a sound designer and composer based in Rome, Italy. He's the creator of several popular sound collections, including DEADBOW. In this post, we'll introduce you to the DEADBOW collection and its sounds, along with some tips on how to use them in your projects.
The DEADBOW sound collection includes over 400 carefully curated Wav sounds, perfect for adding a dark and atmospheric touch to any project. The sounds are organized into key categories: bowed, hit, phrases, raw, reverse, tick tock out of cello, and violin. Each category contains a variety of sounds that can be used individually or combined to create something truly unique.
The Kontakt instruments included in DEADBOW are flexible and easy to use. You can add volume, panning, EQ, and other effects to each sound with just a few clicks. You can also create layers by combining multiple sounds from different instruments. This flexibility makes it easy to create complex sound designs that pack a punch.
Here are a few examples of ways you can use DEADBOW in your projects:
Sound Designer Alessandro Romeo
Alessandro Romeo is a sound designer who creates high-quality, realistic sound effects. He is the founder of DEADBOW, a new sound library that features live recordings of strings being played.
The library includes various sounds, from gentle plucking and bowing to aggressive strumming and percussive hits. DEADBOW is designed to be flexible and easy to use, with a simple interface that allows users to find the right sound for their project quickly. Whether you're looking for realistic string sounds for a film or game score or want to add an organic element to your electronic music, DEADBOW is an essential tool for any serious sound designer.
Comprehensive Collection
The String Theory Sound Pack is a comprehensive collection of over 400 WAV sounds designed to provide a wide range of sonic possibilities for composers and sound designers working in film, television, games, and other media. The sounds in the pack include bowed cello hard and soft, cello and violin phrases and reverse, crescendos, tick tocks, designed violin stutters, screeches, plucks jetèz, and more.
Whether you're looking for organic textures or abstract soundscapes, the String Theory Sound Pack has you covered. With its vast selection of sounds, the pack will become a go-to resource for anyone working with strings.
Powerful Sound Design Kontakt Instrument
Kontakt is a powerful sound design instrument that includes 27 instruments and 10 multis. The engine is straightforward, making it perfect for sound designers who want to create unique sounds.
The instrument features various sounds, from drums and percussion to strings and leads. There are also several different modulation options, which allow you to create even more complex sounds. In addition, the instrument includes several other effects which can be used to enhance your sounds further. Overall, Kontakt is an excellent choice for sound designers who want a simple yet powerful tool for creating unique sounds.
Conclusion
If you are looking for high-quality dark and atmospheric sounds for your next project, look no further than DEADBOW by Alessandro Romeo. The collection includes over 400 expertly crafted sounds that will add an eerie edge to any project. So go ahead and dive into DEADBOW today – your next project will thank you for it!
About SampleTraxx
For the current sound designer and composer working on cinematic trailer campaigns, advertisements, soundtracks, and electronic music, SampleTraxx is a boutique collection of sample libraries.
From the dramatic trailer and minimalist cinematic underscore to genre-defying sound effects that strive for the macabre and off-beat horror soundtrack, SampleTraxx catalogs offer a wide range of signature sound effects.
Alessandro Romeo is a 25-year film industry veteran who has worked as a sound designer and trailer music composer. Alessandro creates sound design and music for SampleTraxxx and other AAA trailer labels such as Warner Chapel Production Music, Ghostwriter, Avalon Zero, GrooveWorks, and Trailer Music Brigade from his Rome-based studio. SampleTraxx sample packs are guaranteed to disturb because they bring authenticity and a unique sound character. The goal of sampleTraxx is to excite, not replicate!
As an affiliate, we may earn a commission from qualifying purchases. We get commissions for purchases made through links on this website from Amazon and other third parties.
StrongMocha is a magazine for music producers, audio engineers, and sound designers. StrongMocha Magazine provides the latest industry news, reviews of gear and software, tutorials on recording techniques, and tips for mixing.