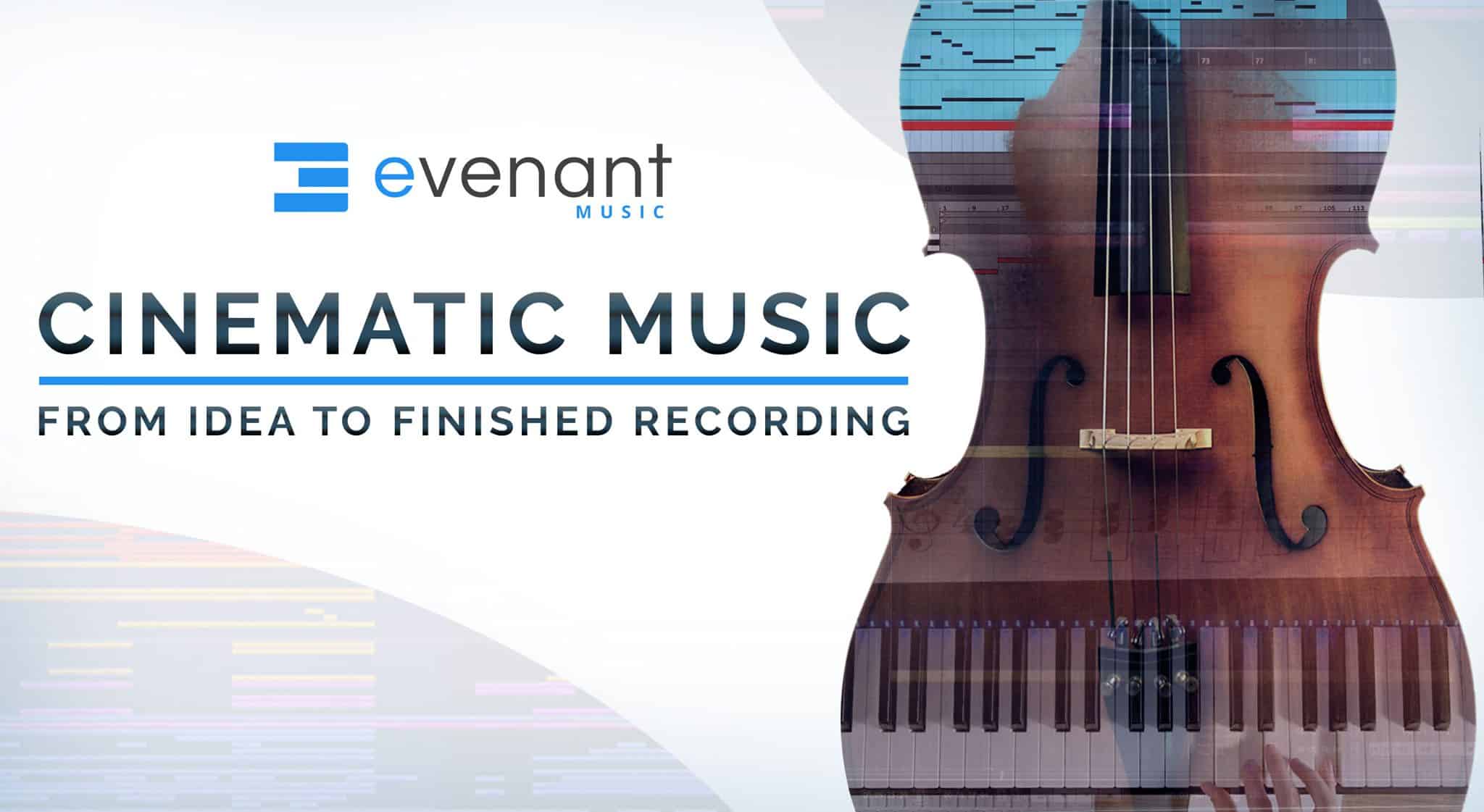 KeyLab 88 MKII Review – an Essential and Must-Have Keyboard for the Film Composer and Live Performance by Arturia
In this review, we are taking a look at the full-size piano-like KeyLab 88 MKII Keyboard. We published the review of the KeyLab 49 MKII in 2018 with the outlook for an MKII Version of the 88 Key controllers. Now in 2019, the MKII version of the 88 Keys was released by Arturia. Arturia did send a review unit with no strings attached.
Many other smaller MIDI controllers include 25, 49, or 61 keys. A full-size Keyboard is the central controller of your setup when you score in the DAW. When getting a 88 Keys midi controller, you should look for a piano feeling when playing it. That piano-like character is driven by the applied keybed. Arturia selected with the 88 MKII version the excellent Fatar Keybed.
Arturia's KeyLab 88 MKII offers an impressive workflow enhancement and advanced software integration via its DAW Command Center. Through the onboard CV/Gate connectivity, your favorite analog synths will integrate seamlessly with the Keyboard.
Werbung / Ad

Shipment – What is included
When the unit is delivered, you receive a rather heavy and large package. The package includes:
KeyLab 88 MkII unit
USB cable
Laptop plate
Musical sheet holder
You can style up your Keyboard with Retro Hardwood Legs.
Hardware
First announced in June 2019 KeyLab 88 MkII (see KeyLab 88 MkII ready for Summer of Eurorack Love) the full 88 Keyboard supports the full range of notes you can play on a traditional piano. Back in 2018 Arturia updated their smaller Keyboard range and launched KeyLab 49 MKII and a 61 MKII keys version. This year in 2019, it was time to release an updated 88 Key version.
These days 88 key Midi controllers are hard to get, most are produced in a smaller size with fewer keys. 88 key MIDI controllers are best suited for composer and musician who want the full access to their instruments. Several virtual software instruments are fine with fewer keys. In the end, it is down to personal taste.
My personal setup in my studio
My current central midi controller is the S88 from Native Instruments. Comparing the Arturia KeyLab 88 MkII to the KOMPLETE Kontroll S88, I can report that the keybed of the Arturia Keyboard feels better. Arturia has the edge over the Native Instrument high-end controller. Looking back at the past months there are plenty of NKS features on my Native Instruments S88 which I never use. The included fader and pads on the Arturia find more uses these days. Arturia is the clear winner here. I plan to replace the S88 with Arturia's Keyboard.
My preference is all 88 keys controller connected to my DAW. Personally, I use in my studio the KeyLab 49, Keystep, and other smaller controller. I found smaller Keyboards are better when it comes to working with my Eurorack. With my AE Modular. Semi-Modular and Eurorack I perform with the smaller Keystep controller. For my hardware synths and hardware sampler use a mixture of an 88 Keyboard and 49 Keyboards. As always, it is all about different options and your preference.
My journey started with a light 61 keys Keyboard. Looking back at purchasing different Midi Keyboards I learned that I need a full-size Keyboard with Hammer keys that support Aftertouch. After comparing and working with different Keyboards, I require keys with a specific weight. The keys of the Arturia 88 MKII have an excellent weight reminding me of a real piano. Keyboards like the 88 MKII from Arturia is in my personal list of Keyboards that I want to use when working in the DAW.
The 88 MKII Keyboard supports high-end features like Hammer Action Keys, Aftertouch and comes with additional Fader (Nine) and Pads (16) and common features like Pitch Bend / Modulation, MIDI in & out, Sustain Pedal Connection, and USB.
The extensive control-panel of nine Faders plus nine rotary Knobs and vibrant back-lit Pads are fully integrated with some key Arturia Software Synths and can be used easily to support your DAW. As a standalone advanced midi controller, KeyLab 88 MKII is an excellent value for money. When you use the Keylab the first time with a synth that supports the different fader and knobs you experience an essential hardware synth due to the perfect integration and experience. All possible on the full MKII range of Arturia Keyboards.
Professional Digital Piano Keyboard
Arturia adopted a Professional Digital Piano Keyboard, namely the Fatar TP/100LR. The keybed comes from a leading company based in Macerata, Italy. Arturia selecting this Keyboard with hammered keys brings this Keyboard to an entirely distinct level. I love the piano-like feel and touch. With the used Fatar TP/100LR keybed composers and musicians achieves extra dynamic control of the action applied on the key and on the hammer. The used Fatar TP/100LR is the reason I plan to replace my Native Instruments S88 and not look back.

The Arturia Keylab 88 MKII is a high-end MIDI Keyboard. It comes with a remarkable build-quality and is available in white only currently. You can later use Retro Hardwood Legs as a stylish stand.
Software Specifications:

Includes Analog Lab software with 7000 synth and Keyboard sounds
Includes Ableton Live Lite, Piano V, Wurli V, and Vox Continental V

Hardware – 88 note Fatar TP/100LR keybed
High quality, aftertouch, velocity-sensitive, hammer-action, piano feel
16 RGB-backlit performance pads
Control bank with 9 faders and 9 rotary knobs
Control modular equipment with 4 CV/Gate outputs, controlling pitch, gate, and modulation
Seamless integration with all Arturia software instruments
Presets for multiple DAWs, with magnetic overlays for controls
Huge connectivity, including expression, sustain, CV/Gate, MIDI, USB, and 3 assignable auxiliary pedal inputs
Register your Keylab 88 MKII
Make sure to register your Keylab, to get access to the KEYLAB 88 MKII manuals and Firmware. On top, you can download the included synths (Analog Lab 4 ◦ Ableton Live Lite ◦ Piano V2) using the ARTURIA SOFTWARE CENTER. The required serial and unlock code is on an included card.
ABLETON LIVE LITE
An introduction to the world of Ableton Live, a high-powered software suite used by top producers, DJs, performers, and remixers. Track your ideas, layer your sounds, apply effects, warp your audio, and take full control of its in-built drum machines and software effects to produce comprehensive, complete tracks. Use the DAW Command Center to intuitively control playback without using your mouse of the Keyboard, letting you stay focused on the task at hand. If you do have the more advanced version of Ableton Live you are covered as well. Using the Ableton Live version you can upgrade to the full suite of Ableton Live, look out for regular sale from Ableton.
PIANO V
Letting you make full use of KeyLab 88 MkII's expressive keybed, Piano V is a comprehensive piano software suite that uses the power of Arturia's Phi physical modeling to recreate legendary acoustic pianos. Put the sound of a legendary German concert grand in your tracks, or use a contemporary Japanese model to add some bite. Esoteric instruments made possible through the magic of physical modelings like glass and metal, and every instrument features full control of multiple parameters to hone the sound of your ideal instrument.
WURLI V
The Wurli 200A stage piano had a sound that could go from delicate and calm, to stimulating and reckless. Wurli's harder sound cuts through a mix like a knife. Using advanced physical modeling, Arturia recreated this complex and dynamic sound. On the production Arturia gives you options like a guitar amp and a "Leslie" rotating speaker, letting you explore the zingy, bouncy tone from the comfort of your new 88-note controller.
VOX CONTINENTAL V
VOX Continental V brings back the vintage sound of the famous VOX Continental 300 through Arturia TAE® physical modeling technology. The transistor circuitry and drawbars behind this excellent organ put it in the forefront on some of the greatest songs by the most famous musicians of the '60s, '70s, '80s and beyond. VOX Continental V provides immediate access to these hit-making sounds and much more. The Synth includes an integrated emulation of the famous Jennings J70 organ, fiery organs with the fantastic playability of KeyLab 88 MkII.
KeyLab MkII Firmware V 1.1.3 – New features
After you register the hardware with Arturia you gain access to new Firmware that enhances the Keylab. Currently in Aug 2019 Version 1.1.3 is released. I prefer companies like Arturia that maintain current hardware by adding new features or addressing issues.
All settings made for a User memory (Velocity Curves, Knob Acceleration, MIDI In/Out settings, CV In/Out settings,…), also affect the DAW and Analog Lab modes
Some controls remain hard mapped in DAW and Analog Lab mode. The list can be found in the User Manual
The Keylab can now convert MIDI input (USB or DIN) to CV
Added a DAW mode to send MMC standard messages
It is now possible to send MIDI notes using the Sustain, Expression and Aux pedals
The USER settings menu has been reorganized to allow Input/Output settings to be accessed quickly
Reverted the key aftertouch settings displayed in the USER settings menu (Bugfix)
Mod Wheel and Pads would not send data when powering the device into DAW Mode (Bugfix)
Eurorack and Semi-Modular support
Arturia's KeyLab 88 MKII supports 4 dedicated CV/Gate connections for pitch, gate, and 2 assignable connections. The KeyLab MkII gives musicians access to exciting new possibilities with vintage outboard, synths, modular, and Eurorack.
The Midi Interface KeyLab 88 MkII can interface with practically any sort of music-making technology, letting you use external modulation sources for plug-in instruments in your DAW, like Analog Lab. You can also start to integrate your modular setup into your software projects by sending accurate, programmed data to your modular gear. If you are shopping for a 88 Keyboard the Arturia 88 MkII is unavoidable.
User interface & Usability
The layout is comparable with the KeyLab 49 MKII. The keys of the 88 Model are way ahead of the 49 Keyboard by Arturia. The build class is best, the pad can be played precise, and support of different DAWs is done exceedingly high. I wish for a bigger screen for the MKIII range. All combined the design is flawless for an 88 key MIDI piano-controller.
Support DAW's as of August 2019: Pro Tools, Logic Pro X, FL Studio, Bitwig, Cubase, Ableton Live, Digital Performer, Studio One. Arturia provides matching overlay templates that you can attach to your Keyboard to efficiently use the DWA controls from the Keyboard.
Part of my KeyLab 49 MKII Review was that the 49 Version "is a ridiculously good looking MIDI Keyboard controller. … I would consider the bigger version as my central controller and would spend a bit more to get KeyLab 61 MkII or the 88 Key version when an MKII is released. " Now the KeyLab 88 MKII version is available and is a leading full piano-like Keyboard for any composer, producer, and musician.
Rating: Five out of five stars
I absolutely love the full size 88 keys piano-like midi controller. Arturia choice to use for the KeyLab 88 MKII a Professional Digital Piano Keybed makes all the difference and puts this Keyboard in the first spot. You get at a reasonable price a leading full-size Keyboard with an extraordinary keybed to write your next compositions or perform live.
The KeyLab 88 MKII features the best, authentic grand piano feeling enabled by the Fatar TP100LR 88-note hammer-action keybed with aftertouch. Combining the Fatar with Arturia Keyboard layout and design makes the KeyLab 88 MKII a clear winner and leading Keyboard.
Werbung / Ad